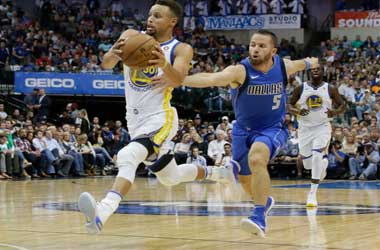 Before the NBA season could commence, there were talks about 'super teams' dominating this season as well. Some NBA analysts went out on a limb and said that it was a foregone conclusion that defending champions the Golden State Warriors (GSW) and the Cleveland Cavaliers would once again dominate the season and clash in their fourth consecutive NBA Championship.
The two teams have some of the best NBA players in the league and were expected to outclass the competition. However things got interesting last week when the GSW lost their opening match against the Houston Rockets 122-121.
This was an exceptionally close game and the Warriors appeared to have just missed out on the win. They came back well against New Orleans and won 128-120.
However the Warriors slumped to their second defeat on October 21 when they lost to the Memphis Grizzlies 111-101 and for the first time since 2009 saw themselves with a 1-2 record. The pressure on GSW could be one of the reasons why they have not performed as well as one would have expected.
Their star player Stephen Curry was clearly frustrated during GSW's loss to Memphis and was seen throwing his mouthpiece in the direction of a match official. Andre Iguodala was also seen fuming and verbally abusing one of the officials during the Memphis loss. Curry would later admit that there was no excuses for his behaviour and said that he expected a heavy fine. He received a $50,000 fine while Iguodala was fined $15,000 for his behaviour.
Golden State Warriors appeared to have put their losses and frustrations behind when they took on the Dallas Mavericks on Monday. The dominated play at the American Airlines Center and won comfortably 133-103 to bring their record to 2-2. Curry had a great game scoring 29 points which included 13 out of 13 from the foul line and also had 8 assists.
GSW will still have quite a few concerns as their performance in the second quarter was pretty sluggish and saw the Mavericks score 38-25 and finish the first half with a 3 point lead. The Warriors got their act together once they came out and did not give the Mavericks another sniff at taking the lead. GSW will play their fifth game on October 25 when they take on the Toronto Raptors and will want to win convincingly to prove that their poor start is now behind them.