Ice Hockey Betting Strategy for Canadian Punters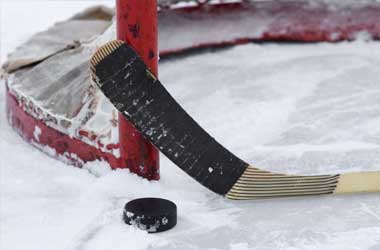 We all know how popular the NHL is in Canada. If there's one sport that the vast majority of Canucks love, then it's Ice Hockey. Right now, seven Canadian teams are playing in the NHL, so chances are, if you're living in Canada and you're an NHL fan, you've got a team to follow.
The Canadian teams currently playing in the NHL are the Calgary Flames, the Edmonton Oilers, the Montreal Canadians, the Vancouver Canucks, the Toronto Maple Leafs, the Ottawa Senators and the Winnipeg Jets. This means that the NHL is big business in Canada.
Not only is the NHL hugely popular on Canadian shores, but there's no shortage of Canadians who like to bet on the NHL. In fact, NHL is arguably the most popular sport from a betting point of view.
In this article, we're going to look at ice hockey betting, particularly the NHL. We'll go over the basics, plus look at the idea of an ice hockey betting strategy.
Best Canadian Sites for Hockey Betting
What hockey bets can you place?
Ice Hockey lends itself nicely to sports wagering. Why? Because there's plenty that can happen, which means that there's plenty for bettors to get stuck into.
You have two teams attacking each other, looking to score goals and ultimately win the game, so for starters, ice hockey provides bettors with the chance to bet on teams to win. Betting on a team to win, which is referred to as 'Money Line' betting, is the simplest form of hockey betting. If the team you bet on to win emerges victorious, you win your bet. If they do not, you lose your bet. Simple stuff.
Of course, there is more to NHL games than just winning or losing, which means there are many more bet types.
Let's look at some of the different NHL betting markets:
Game Lines
This is the simple stuff and the most popular form of NHL betting. You have three typical game lines. These are the Money Line, the 'Total' and the 'Line.'
If you place a 'Money Line' bet, say on the Toronto Maple Leafs, then you're betting to win. The Maples Leafs must win for your bet to be successful.
If you bet on the 'Total,' you're betting on the goal total in the game. In this instance, you can choose to go over or under the line set by the bookmaker. An example would be betting on 'Over 5.5 Goals' in an NHL fixture between the Vancouver Canucks and the Calgary Flames. If there are six or more goals, you win. If there are less than six goals in the game, you lose.
The 'Line' involves a handicap. For example, you may bet on the Maple Leafs -1.5 against the Edmonton Oilers. To win the bet, the Maple Leafs must beat the handicap, which in this case is -1.5, so they'd need to win by two clear goals.
Period betting
There are various markets relating to each period of the game. For example, you have '1st Period' markets where you can bet on the team to win the first period, the number of goals to be scored during the first period, or you can bet on a team to beat the handicap during the first period.
Player betting
Player betting is popular among NHL bettors. This is where you bet on a certain player to do something significant such as score a goal. Additionally, you can also bet on player total points, as well as players who have more or less than a certain number of shots.
For example, you might bet on Michael Bunting of the Maple Leafs to take 'Over 2.5 Shots'. If Bunting makes three or more shots, you win, but if he fails to shoot at least three times, then you lose.
Team betting
Team bets are quite popular when it comes to hockey and NHL betting. You can bet on the team to score the first goal, the second goal, the third goal and so on.
You can also place bets such as 'Team Scoring 1st Wins Game'. You can bet on both teams to score a certain number of goals, say two or more, or three or more, plus you can also bet on a certain team to score more or less than a certain number of goals, such as 'Canucks to Score Over 3.5 Goals'.
Hockey Betting Strategy
If you're going to bet on hockey, you must have a strategy. Rather, if you're going to bet on hockey sporadically and are happy just to have a few small wagers for fun, then you needn't concern yourself too much with strategy. Still, if you're interested in attempting to make a profit, then you'll need a strategy, that's for sure.
If we're talking hockey betting in Canada, then it's the NHL. Now, there are a few things that are specific to the NHL that you need to keep in mind when betting.
Travel Schedules
If you're going to regularly bet on the NHL, then you need to be aware of the importance of travel schedules. All teams have to travel, sure, so over the course of the season, things even out, but if you're betting week in, week out, you need to keep in mind what teams have done in terms of travelling and factor this into your calculations.
For example, let's say you make the Vancouver Canucks a good bet against certain opposition. Based on your own assessment of the teams, form, and numbers, you decide that the Canucks are a good bet. However, you've neglected the fact that they're playing their second away game in a week. They've had to do an awful lot of travelling and are playing against a home team that may be weaker on paper but was at home last time out and hasn't had to do any travelling. Thus their preparation has been better, and they're likely to be fresher on the whole. Knowing and factoring in the travelling can turn what was a viable bet into a sensible no bet.
You can also use travel schedules to your advantage in terms of striking a bet. If you notice a team has done lots of travelling and is up against a home team that has done zero travelling recently, then the home team could become a good bet at potentially generous odds.
Understanding the teams, performance patterns and the line matchups
When it comes to Ice Hockey, it's not just about knowing that one team has done better in terms of points than another team. You need to understand how teams perform in different situations. How do teams perform against certain types of opposition? For example, one team may be great at home against weaker teams, but on the road against teams of a similar standard, they may struggle.
The importance of lines cannot be underestimated either. For those unaware, a line is a set of players that enter the ice together. The lines can change throughout the course of a game, and they often chance to match what the other team is doing. You need to understand how a team's different lines operate and appreciate how they're going to match up against the opposing lines. Having this knowledge will stand you in good stead when it comes to making sensible betting decisions.
Specialise
Any serious bettor worth their salt specializes. You can't focus on everything, so it's better to close the net and focus on something specific.
For example, the NHL is made up of a Western Conference and an Eastern Conference, each containing two divisions. In the Western Conference, you have teams playing in the Central Division and the Pacific Division. In the Eastern Conference, you have teams playing in the Atlantic Division and the Metropolitan Division.
It's too much to focus on all four divisions, so maybe you focus only on the Western Conference, or maybe you lock in even further and focus only on identifying bets in the Central Division. This way, you can stay on top of everything, you can know everything there is to know about the eight teams playing in the Central Division, you'll understand the performance patterns of each team, you'll know the rosters, and critically you will be better placed to make clever betting choices.
You should also specialize in terms of the bets you're looking for. Maybe you focus only on finding viable 'Money Line' bets, or perhaps you'll focus on 'Totals.' Whatever it is, stick to it and become an expert in identifying those specific types of bets.
Value is everything
This isn't only relevant to those looking to bet on hockey, but it still very much applies. You need to understand and appreciate the importance of value betting. Moreover, you need to be able to identify positive value so that you're only betting when you believe that the odds are in your favour.
Those bettors who are great hockey judges but fail to understand and identify value won't go very far at all. If you regularly take bets that represent negative value, then you'll struggle to make a profit in the long run; it's as simple as that. Not only will you find it hard to profit, but you'll more than likely lose heavily.
Learn about value, form your own odds or get value odds from trusted sources and then compare them with those being offered at sportsbooks to place bets that represent positive value.
Don't blindly follow the favourite
Lots of NHL bettors lose money because they can never tear themselves away from betting on the favourites. Sure, the favourites win lots of the time, but they don't always win.
In fact, when it comes to the NHL, favourites win around 60% of the time. So, yes, they do win more often than not, but nowhere near enough to allow bettors to profit from blindly betting on them.
Moreover, if you're blindly betting on favourites, then you're going to be accepting very short odds a lot of the time, which in the long run will make it impossible to be profitable.
The fact that favourites tend to lose around 40% of the time presents smart bettors with an opportunity to make some great returns.
If you make smart calculations and follow the advice above, then you should be able to identify lots of viable bets that go against the favourites, many of which will provide a high yield. So be smart, and don't always be blinded by the fact that one team is favoured in the betting.
Ice Hockey Betting Strategy FAQ