Northwest Territories Sports Betting – Gambling Law & Authorities
The Northwest Territories is Canada's third largest land area, and the home to the heartiest hockey loving Canadians. Despite the expansive mainland and some small Arctic Ocean islands being sparsely populated and void of professional sports teams, there are after all people interested in sports betting. They see in it a little stray fun from their everyday fishing, forestry and mining jobs, which are the primary industries.
And why not bet on sports. It's legal and state-run like in the other provinces throughout Canada. So, in the following we will explain the sports betting products available to the citizens of this region and what the gambling law says.
Recommended Canadian Sports Betting Sites In Northwest Territories
#1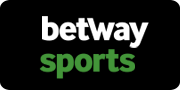 Bonus Offer
100% UP TO CAD 200
Canadian players accepted
#2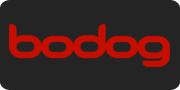 Bonus Offer
100% UPTO CAD 200
Canadian players accepted
#3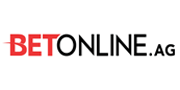 Bonus Offer
50% UPTO CAD 2500
Canadian players accepted
#4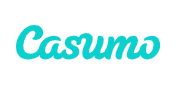 Bonus Offer
100% UPTO C$250
Canadian players accepted
#5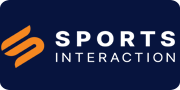 Bonus Offer
100% UPTO CAD 125
Canadian players accepted
Sports Betting in Northwest Territories
All offline sports betting activities are happening through the Sport Select betting lotteries, which are also available in Yukon, Saskatchewan, Alberta and other. There are several sports betting games available in the 'Sport Select catalogue'. Although all of them are good for beginners that are new to sports betting and don't fancy betting more than a couple of times a year, more advanced and passionate sports bettors usually look for other options such as online sports betting websites.
The following betting games are available in the Northwest Territories:
Proline: This is the most popular type of betting game where players can wager up to $100 on a parley bet of no more than six games. You can bet on team win or tie.
Over/Under: When you bet if the final score will be higher or lower than the number provided on the ticket. You can make up to ten selections on one ticket and bet a maximum $100.
Point Spread: One of the most popular bets in the USA, where you factor in a point spread into the final result, which deducts points from the favourite or adds to the underdog.
Pools: This one is like playing for a progressive jackpot, where a $5 fee will enter you in a contest in which bettors compete who will make the most correct predictions. There is a leaderboard and points are awarded. The winner takes the biggest share of the prize pool.
Props: Betting on the stats of two athletes pitted against one another. Wagers can go up to $100 at maximum.
Double Play: With Double Play bettors can combine Proline and Over/Under wagers on the same ticket.
Combo Play: Combos are series of combinations for the same event where Over/Under, Point Spread and Proline wagers are made.
People can buy tickets for the sports betting lottery at their local convenience stores, which makes Sport Select a very convenient sports betting brand. But, due to the limitations in terms of bet limits, selections, the no single game betting rule and other factors like having to go to buy a ticket, serious bettors tend to go online and look for off-shore sports betting websites where most of all the odds are much better and the options are richer.
Gambling Law in Northwest Territories
The gambling law in the Northwest Territories says that all sports betting, gambling, bingo and lottery activities are legal. This goes for online sports betting as well, even though nowhere in the law is mentioned that. The logic dictates that if online sports betting is not forbidden and it's not mentioned anywhere in the laws, it means it's legal. It's not illegal to say the least, which is enough to bet freely. Casino gambling is legal too.
Licensing Authorities in Northwest Territories
Responsible for the sports betting games in the Northwest Territories is the NWT and Nunavit Lotteries. Their headquarters are found in the only city in the territory, the capital Yellowknife. All kiosks and convenience stores that would like to sell lottery or sports betting tickets have to obtain a license at the NWT.
Population of Northwest Territories
Of the three territories in Canada that have no inherent sovereignty like Yukon, Nunavit and the Northwest Territories, the NW has the largest population. Despite having an area land big as almost as Quebec, there is barely a population over 40,000 (41,786 as of May 10, 2016). Half of the population is Aboriginal people. There are 10 major ethnic groups like First Nations, English, Canadian, Scottish, Irish, Inuit, French, German, Metis and Ukrainian. Also, there are 11 official languages, mostly Aboriginal like Chipewyan, Cree, Gwich'in, Inuinnaqtun etc.
Offline Betting Venues in Northwest Territories
Due to the harsh climate, low population and geographical barriers, there are no permanent offline betting venues in the forms of racetracks or casinos. The only casino gambling operations that are organized in the Northwest Territories are those in the form of bingos, Nevada pull tickets and charity organized casinos. These are the only options found from Whati to Aklavik.
Because of this, the people there that want to gamble and have nowhere to go tend to visit online gambling websites licensed in Kahnawake or off-shore licensing jurisdictions. They are free to do that and don't face repercussions.
Conclusion
The people of the Northwest Territories, however small in number like to bet on sports. Despite the lack of professional sports teams, they are still interested in sports. Thanks to the relaxed legislation, players can supplement their sports betting hobby with superior betting lines from online sports betting websites licensed off-shore, which they do considering that the Sport Select odds are not so great.