Newfoundland and Labrador Sports Betting – Where to Bet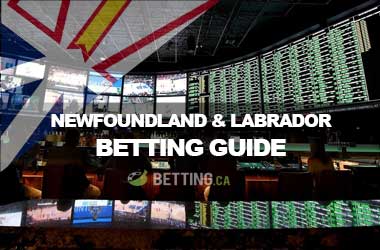 The eastern most parts of Canada are made up of Newfoundland and Labrador. With the mighty Atlantic on one side and Quebec on other, these parts are a bucket list destination for all backpackers. Although there are sports fans in Newfoundland and Labrador, there are no major teams as in Alberta, Quebec or Ontario for example. Newfoundlanders and Labradoreans are mainly interested in hockey and rugby union.
These parts of Canada are the home to teams like St. John's IceCaps, competing in the Eastern Conference of the American Hockey League, Grand Falls-Windsor Cataracts, competing in the Newfoundland Senior Hockey League, Swilers RFC, rugby union team competing in the Newfoundland Rugby Union, The Rock, rugby union team competing in the Canadian rugby Championship and Newfoundland Rock, another rugby union team competing in the Rugby Canada National Junior Championship. And just like anyplace, there are sports fans here too that love sports betting.
Recommended Canadian Sports Betting Sites In Newfoundland and Labrador
#1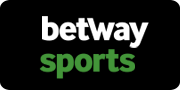 Bonus Offer
100% UP TO CAD 200
Canadian players accepted
#2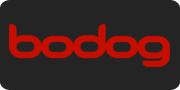 Bonus Offer
100% UPTO CAD 200
Canadian players accepted
#3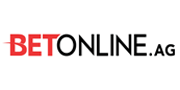 Bonus Offer
50% UPTO CAD 2500
Canadian players accepted
#4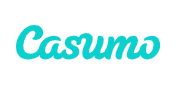 Bonus Offer
100% UPTO C$250
Canadian players accepted
#5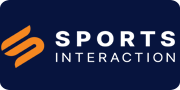 Bonus Offer
100% UPTO CAD 125
Canadian players accepted
Sports Betting in Newfoundland and Labrador
Sports betting is legal in Newfoundland and Labrador. And just like in the other provinces, sports betting is offered through the Proline product. The citizens of Newfoundland and Labrador can make Proline bets through licensed retailers found through the province, or online. The age limit for sports betting is 19, which is also the legal age for drinking.
Proline betting offers several betting options:
Proline: the default betting option where you can make a parley bet with up to 8 games. The minimum you have to bet is $2, while the maximum is $25. You can make over/under, straight up winner or point spread bets for the games.
Proline Futures: Here you can choose the winner of a league or some tournament before it starts and you can risk between $2 and $100. This is almost the same as futures betting at online sports betting websites.
Proline Fantasy: Fantasy sport betting has become big in the last couple of years internationally, and is available with Proline betting in the province too.
Proline Stadium Picks: Predicting the winners for series of matches. For correct prediction you get point and advance on the leaderboard towards the first prize.
Stadium Bets: A parley bet where you can risk up to $250 with options like over/under, point spreads and moneylines.
Proline
Advantages
Although some prefer betting at off-shore sports betting websites, Proline has some advantages too. It's available throughout the province, you can make a Proline bet from any convenience store or online, fast and reliable payouts and wagers as low as $2.
Disadvantages
As with everything, there are some disadvantages in Proline too due to which some bettors choose to bet at off-shore sports betting websites. With Proline you don't get a variety of sports markets. You can bet only on pro or college basketball, soccer, baseball, pro or college football and hockey.
Another disadvantage is the disappointing odds compared to off-shore sports betting websites. Due to the industry competition, off-shore websites are forced to provide competitive odds, which is the opposite with Proline. The difference can be 20 cents or more per dollar wagered at off-shore websites. Also, you can't make single-game bets with Proline. Instead you have to make a parley made up of at least two selections.
Gambling Law in Newfoundland and Labrador
The law that governs the state-run sports betting activities as well as the operations of the gambling operators is almost identical as in other Canadian provinces. Gambling is legal, sports betting is legal and although it isn't mentioned anywhere, online sports betting at sites apart from the Proline website is legal too. It is considered legal because nothing otherwise is stated.
The Lottery Licensing Regulations which govern all betting activities were established by the Minister of Government Services and Lands in 2002. According to these, the ministry is responsible for regulation and licensing, consumer protection and the public health and safety.
Licensing Authorities in Newfoundland and Labrador
Sports betting in Newfoundland and Labrador is managed by the Atlantic Lottery Corporation, a group that takes care of daily lottery operations in the four provinces that share ownership since 1976 among which NL.
On the other hand, all gambling activities including licensing is handled by the Department of Government Services. The Canadian Pari-Mutuel Agency and Standardbred Canada regulates horse racing.
Population of Newfoundland and Labrador
The easternmost province in the nation of Canada is comprised of the island of Newfoundland and the mainland area of Labrador. The island is the home to 92% of the population, while the capital St. John's, which is also the largest city in the province, is the home to 40% of the population.
It is one of the smallest provinces with a population of only 519,716. Only Prince Edward Island has a smaller population. Almost 90% of the population belongs to the English ethnic group, 10.4% are French.
Offline Betting Venues in Newfoundland and Labrador
There is only one land-based operator in Newfoundland and Labrador, the St. John's Racing & Entertainment Center. Here you can play a very limited number of gaming machines, because the focus is on horse racing. You can bet on harness and thoroughbred races. The seat cost to watch a race is only $1 and there is a seat capacity of 150, and a grandstand capacity of 500. The parking is free and live racing runs from Sunday to Wednesday from 2 PM to 6:30 PM.
Conclusion
Newfoundland and Labrador may not be flush with flashy casinos and racetracks, or major athletic teams that compete at the highest level in North America. But, the sports betting spirit is strong nevertheless. With paper tickers and video lottery terminals accessible all over the province at convenience stores or gas stations, the people of Newfoundland and Labrador have an easy access to sports betting. On top of that, they are free to bet on sports online through the Proline website or at off-shore sports betting websites, which despite the lack of regulation for off-shore betting, are legal.