Tennis Betting Sites in Canada [ 2023 ]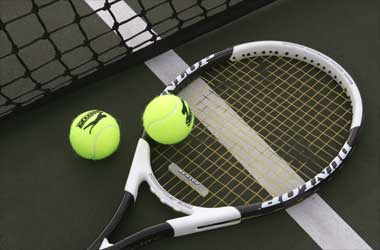 There's no denying that we're living in a golden age of men's tennis. Rivalries have never been more intense; athletes have never been fitter, and three players of this somewhat fading generation the likes of Novak Djokovic, Rafael Nadal and Roger Federer all have legitimate arguments to be crowned the greatest of all time.
The Big 3 have robbed an entire generation of Grand Slams, having won 57 Majors combined. This level of excellence is extremely impressive, considering that the structure of tennis tournaments means that these giants often had to go through one (or both) of the other two all-time best players to win a single title.
It's mind-boggling to think that they would probably have many more Slams to their names if they didn't have to face each other head-to-head in the draws.
Tennis has always been one of the people's favourite sports, but its worldwide popularity has skyrocketed with the emergence of the Big 3. Billions of tennis fans like to watch their thrilling matchups with some cash on the line.
What makes tennis a highly popular betting sport is its unpredictable nature, a minimized factor of randomness, and a variety of wagering options. Tennis events are played year-round across five continents, which leaves plenty of opportunities to watch exhilarating matches and predict their outcome. With the introduction of iGaming and live betting, this is now more accessible than ever before.
If you want to get into the best tennis betting action and start placing wagers on your favourite player, read our educational guide to get started. We'll walk you through the most exquisite places to bet on tennis, the biggest events from the tennis calendar, and a look-over of different types of wagers that you'll have at your disposal in our recommended betting sites.
Recommended Canadian Sports Betting Sites For Tennis

Truth be told, it's easy to find a sportsbook that accepts tennis bets. But do they all truly deserve your time and cash? Not even close.
When you set off on your tennis betting journey, you'll come across hundreds of self-appointed sportsbook superstars, all of whom will try to lure you in with bonuses and promos that are seemingly out-of-this-world.
But there's much more than meets the eye with these sites.
Some of the operators you'll find on the web use questionable promotional tactics, while others are simply not as good as they claim to be.
Only a handful of operators are true to their word and provide a high-quality betting service, and you'd have to be an expert to spot them. That's where we pitch in. Our veteran team has a great deal of experience with finding sportsbooks that offer the best tennis betting action around, and they'll be glad to share their insights with you.
All of the above sites do of course accept and allow Canada based sports bettors to sign up and wager at their respective betting sites, whilst using CAD as the base currency of their betting accounts, and each of them has a range of free bets and special bonuses to give to you when you do sign up. Be aware that the offers listed may change at any time, so do check out the websites of any betting bonus offers that may be of interest to you to see if it is still currently on offer and available.
How Can We Be Sure that These Sites Are Genuinely the BEST?

These sportsbooks have earned our team's stamp of approval, which means that they are greatly superior to other operators on the market.
We never take shortcuts when looking for the best betting sites in the business. To determine whether a given sportsbook is worthy of your attention, we create an account on its platform, navigate the site, interact with customer support, and examine the market variety. This allows us to get a first-hand experience of the quality of service offered by each site.
Once we establish that a sportsbook possesses the necessary qualities, we put it on our lists and assign it a rating. This is an ongoing process — a betting site can be degraded or even written off the list if it falls short of our rigorous standards. On the other hand, if it shows a significant improvement over an extended period, our team gives it a higher rank.
To secure a coveted A+ rating at Betting.ca, a sportsbook must excel in the following areas:
Safety and legitimacy
Reputation
Bonus offerings
Software quality
Sports coverage
Betting options available within each sport
Timeliness and quality of lines
Mobile compatibility
Customer support
Banking section
Is Betting on Tennis in Canada Legal?

Like other betting sports in Canada, tennis is in a legally grey area. On the one hand, gambling laws don't permit gambling activities in the country, but on the other, the statutes don't say anything about online gambling that takes place with offshore sportsbooks.
Long story short, as long as you're betting on a platform that operates outside of Canada, you're in the clear.
Tennis in Canada
Tennis matches are held in a number of different countries throughout the year and hence online sports betting websites always tend to feature most of these well-known tournaments. However, it is the Grand Slams which invoke the highest interest in Canada and as a result, these Grand Slam matches attract a lot more wagers. Canada is being represented by the rise of stars like Eugenie Bouchard and Milos Raonic staying in the Grand Slam tournaments for longer.
Some of the tennis bets offered include the winner of the match, number of aces served, number of sets played and championship winner.
Top Betting Sports
How to Bet on Tennis From Canada
With all the knowledge you've absorbed so far from our informational guide, you should be able to get started with tennis betting hassle-free. On the off chance that you're not familiar with how online betting works, take a look at the step-by-step guide below that will show you all the necessary steps you need to take to start betting on your favourite tennis matchups.
Find & Signup To A Sportsbook With Tennis Betting Markets
This one is easy. Just pick a sportsbook from our list that matches up with your betting preferences and click on the adjacent link. This will take you directly to the sportsbook's website.
The registration process is self-explanatory. You'll need to provide some basic info about yourself and your whereabouts and confirm that you agree with the site's T&C.
Make A Deposit
Once you sign up for an account, you'll need to top it up with funds. To do this, go to the cashier, more specifically, the deposit tab. There, you'll be offered a list of all the available deposit methods. Select your preferred payment option and input all the necessary details along with the deposit amount. When you confirm the payment, the cash should be instantly transferred to your account.
Make A Tennis Bet
It's time to find tennis in the sportsbook's betting program and start placing wagers. Being one of the most popular sports, tennis should be transparently displayed on the top of the platform. If not, you'll find it in the A-Z sports section.
Canadian Tennis Betting
Canadians love to wager on tennis matches and have a number of regulated online sports betting websites to choose from. Sports betting websites like William Hill, Bet365, Betfair, Paddy Power and 888 Sports offer Canadians the option to place bets on tennis matches online or via their mobile app which is available for both iOS and Android users.
Betting on Tennis matches can be a less risky proposition especially when one is placing a wager on top-seeded players who are playing lower-ranked opponents. The odds are always in favour of the higher-ranked player and hence the payouts are less but a lot more certain.
The men's division has been dominated by Novak Djokovic, Andy Murray and Roger Federer while the women's division has been dominated by Serena Williams, Maria Sharapova and Venus Williams for a number of years. Most players tend to bet in favour of these higher-ranked players especially in the qualifying rounds as their lower-ranked opponents are usually blown away.
Match Fixing in Tennis
The sport of tennis has come under the radar during the last decade due to a number of match-fixing allegations. There has been more than one active tennis player who has alleged that some of the top tennis professionals are involved in match-fixing. The European Sports Security Association (ESSA) is spearheading a campaign to remove match-fixing from tennis and crack down on the illegal betting market that is prevalent throughout the world.
Top Tennis Betting Events
There is a vast range of tennis tournaments you can bet on. Whether it be on the men's circuit (ATP) or women's tour (WTA), the tennis calendar is stuffed with competitions taking place year-round.
Tennis tournaments are organized by gender, rankings, and age groups. Professional tennis is played according to the rules imposed by the International Tennis Federation (ITF), which is the world's governing body for the sport.
The ITF cooperates with the Association of Tennis Professionals (ATP) and the Women's Tennis Association (WTA) to optimize the structure of men's and women's professional tennis.
The most prestigious tournaments in both men's and women's professional competitions are the Grand Slams — Australian Open, French Open, Wimbledon and US Open. The winner of a Grand Slam, or a Major, receives 2,000 ranking points and over $2,000,000 in prize money.
The next echelon of tournaments is the Masters 1000 and Premier 5 Tournaments, in men's and women's tennis, respectively. There are nine Masters 1000 events, and five Premier 5 competitions, held across Europe, Asia, and North America. The winner receives 1,000 ranking points and over $1,000,000 in prize money.
Next in the line are ATP Tour 500, ATP Tour 250, and ATP Challenger Tour tournaments. The winners of these events receive 500, 250, and 125 world ranking points credited to their accounts, respectively.
Tennis is also an Olympic sport and has been a part of the Olympic Program since the 1988 Olympics in Seoul. During the Olympics (and the Slams), the sportsbooks usually release exotic wagers, namely props and futures that aren't available for lower-tier tournaments.
Types of Tennis Bets
In terms of market selection, tennis is one of the most diverse sports you can bet on. There are hundreds of different wagers you can place on every tennis match, for both ATP and WTA tournaments.
Here's a brief run-through of the most popular types of tennis wagers.
Outright Winner
This is simply to bet on the winner of a tennis match. Since there are no draws in tennis, you'll find that the odds for both favourites and underdogs are slightly lower compared to other sports. As the tournament progresses and the top-seeded players make their way into the final stages of the event, the odds gap between the two players gets reduced.
For instance, in the first couple of rounds, you may get a few bucks for a $100 wager on Roger Federer. But in the semis or the finals, the bookies up the odds for his victory, regardless of who he's playing against.
Set Winner
There are a couple of variations to this wager. Some sportsbooks will only allow you to bet on the winner of the first set, while others will give you the opportunity to back a player to win the first, second, or third set. On some tennis betting sites, you can combine the winner of a specific set with the number of games played in it.
Set betting works similarly to outright winner betting, except that you're betting on the winner of only one set, rather than the outcome of a complete match. What makes this type of wager great is that it gives you a chance to seize a profit even if the player you backed loses the match.
Handicap Betting
There are two key categories of handicap betting in tennis — set handicap and games handicap betting. The central premise for both subtypes is the same — the underdog is provided with a distinct advantage, while the favourite player is given a disadvantage or a handicap.
By doing this, the sportsbooks even out the match. Fundamentally, when betting on handicaps in tennis, it's important to count the number of sets/games won by each player, rather than trying to predict the actual winner of the match. Let's see how this works.
Let's take, for instance, an epic five-setter clash at the USO 2020 finals between Dominic Thiem and Alexander Zverev. In that match, the Austrian tennis star was a mild favourite, and anyone who backed him with an outright wager got a nice payout. However, being the favourite, Thiem was given a -1.5 set deficit by the books, which means that you could have scored a profit by placing a handicap bet on Zverev since the faceoff was decided in five sets.
Over/Under
Over/under or totals in tennis can refer to the combined total number of sets or games won by the two players (or four if you're betting on the doubles). The concept of over/under betting is easy to grasp. The goal is to predict whether a cumulative number of sets or games played in a match will be above or below the specified value, predetermined by the books.
Say you put your money on 'over 2.5' sets in a best-of-three tennis match. The only way for you to win this bet is if the match gets to a deciding third set.
Futures
Futures bets are those made on an upcoming fixture. Futures wagers in tennis are related to winning a particular tournament, or the year-end number one award. The sportsbooks release futures odds long before the beginning of the tournament. The unique aspect of futures bets is that they're not decided by a single match. These are long-term propositions, which means that you won't know the results of the bet for quite some time. Also, the potential payout for futures bets is much higher compared to any other type of wager.
Props
Props are exotic wagers that focus on specific aspects of a tennis match. These aspects don't directly affect the match's final score. Typically, a props bet will pose a question, 'Will Rafael Nadal hit more than three aces,' or 'Will the first set go into a tie-break?'
Casual bettors enjoy these entertaining wagers because they mostly don't involve the element of skill. On the other hand, there are skill-based props, that require players to use their in-depth understanding of the players, conditions, rules, and other intricacies to make an informed bet.
It is probably the different matches on any Tennis Tournaments like the French Open that you will want to place a wager on and as such you can opt to be on the outright winner of any one single match or the outright winner of any Tennis Tournament, or should you prefer you will also find markets who offer on the set betting.
Types of Bonuses for Tennis Betting
Right from the get-go, sportsbooks from our list will shower you with bonuses and promotions that you can use to boost your tennis betting experience. These gifts can come in various shapes and sizes, with some of them being exclusive to newcomers only and others readily available for ongoing customers.
As part of the welcome package, you'll get a hefty match deposit bonus or a risk-free bet, depending on the sportsbook. With a match bonus, the betting operator will match whatever amount you deposit up to a certain percentage. A risk-free bet bonus will give you a full refund on your lost bet up to a certain amount.
When you make a few deposits and become a regular member, the sportsbook will unleash a whole set of promos designed for existing customers. These include odds boosts, cashback promos, reload bonuses and in-play betting deals. Some of these offers are tied to a specific tennis match. For instance, a number of sportsbooks have offered boosted odds for the Djokovic-Nadal French Open standoff in 2020.
Tips and Strategies to Use for Betting on Tennis

Tennis offers a galore of winning opportunities, but if you wish to maximize your profits, you need to implement the right tennis betting strategy, one that's based on a combination of statistical analysis of all the relevant factors and sound money management.
Here are the factors you need to take into consideration for your every tennis wager:
Take the time to see the ranking of each player before you place a bet.
Place bets on the top 10 ranked players as it is a safer bet albeit with a lower payout.
Don't forget to place bets on the four Grand Slams.
Beware of upsets at Wimbledon. Throughout the years, Wimbledon has become a notorious 'graveyard' for favourites. Even the members of the Big 3 have suffered first or second-round exits at the All England Club. Our advice — avoid outright betting on the favourites at Wimbledon. Grass can be a tricky surface even for creme de la creme players.
Avoid placing under bets on servers. This is especially true for hardcourt and grass tennis matches. If the server is of the calibre of a John Isner or Milos Raonic, there's a high probability that the match will feature a couple of tie-breaks, which means that it will probably surpass the total threshold set by the books.
Analyze the head-to-head matchups. Before you place a tennis bet, you should always check out the previous encounters of the player you intend to back and his or her opponent. Looking up their head-to-head record will give you a better clue as to how your player matches up against its rival.
Assess surfaces. This is probably the most significant factor you need to take into account for your tennis bets. The most elite players can win on any surface, but most other athletes on the ATP and WTA tours prefer one surface over another. A quick look into their recent performances will tell how they perform on a particular surface. As a rule of thumb, a clay-court specialist will easily beat a server if the tournament is being played on dirt. On the other hand, bombers like Ivo Karlovic and Andy Roddick have historically performed well on grass.
There is a huge interest in betting on Tennis Tournaments and Tennis Events, as everyone who enjoys this sport will usually have their own personal favourite player, and as such, we suggest you should look around to ensure you get the best odds on any Tennis match you wish to place a wager on.
Final Thoughts about Tennis Betting
You've now learned all the ins and outs of tennis betting. Does this mean you're going to win every single tennis bet from now on? Probably not. Knowing how and where to bet is only a small piece of the puzzle. Only when you develop a winning strategy that requires a lot of research and dedication, will you be able to start winning more consistently.
Tennis Betting FAQ