Australian Open 2023 Betting: Who Will Prevail in Melbourne?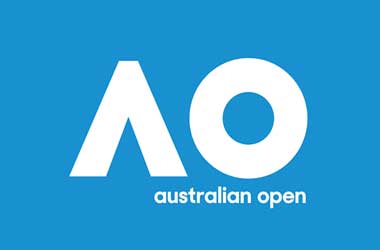 In less than a week, the best tennis players in the world will descend on Melbourne. The first Grand Slam of the year is upon us, and this is where the season starts to get really serious.
It's time for the toughest hard-court test there is, it's time for the 111th Australian Open.
Will Rafa Nadal be able to re-find his form and replicate last season's win?
Will we see a different winner? Perhaps a first-time champion instead? Could there be a first-time winner in the women's? It definitely won't be Ashleigh Barty, who has now retired, having lifted the crown on home soil last year. Who will emerge from the pack and take the crown? All will be revealed at Melbourne Park.
Who's hot in the betting?
Let's take a look at the early betting ahead of the 2023 renewal of the Australian Open.
Women's:
Iga Swiatek 2.75
Aryna Sabalenka 10.00
Jessica Pegula 10.00
Caroline Garcia 10.00
Ons Jabeur 12.00
Barbora Krejcikova 17.00
Elena Rybakina 19.00
Ohers 34.00+
As things stand, Iga Swiatek is the heavy favourite to land the women's title. The Polish sensation, who is priced around the 2.75 mark, showed that she was far from a flash in the pan when landing her third Grand Slam title at the US Open late last year.
The 21-year-old, who has won six of her last eight matches in all competitions, also reached the semi-finals of this competition on debut last season, so it's easy to see why she's a popular option at Canadian betting sites.
Aryna Sabalenka and Jessica Pegula follow the world number one in the betting. Sabalenka has never been to a Grand Slam final, but after reaching the US Open semi-final last season, the 24-year-old could be ready to go one step further. Pegula, who now ranks third in the world, reached the quarter-finals in Melbourne in both 2021 and 2022, so we shouldn't be surprised if she puts in another strong performance.
Men's:
Novak Djokovic 1.85
Daniil Medvedev 7.00
Rafael Nadal 10.00
Stefanos Tsitsipas 13.00
Nick Kyrgios 15.00
Jannik Sinner 17.00
Felix Auger Aliassime 19.00
Casper Ruud 21.00
Taylor Fritz 26.00
Others 34.00+
Unsurprisingly, Novak Djokovic is the heavy favourite to regain the title that he has already clinched on nine occasions.
The Serbian comes into this tournament having won the ATP Adelaide, dropping just one set en route to yet another success. Djokovic also showed that he's still the top dog when winning at Wimbledon last summer, which was the last time he appeared at a Grand Slam.
Daniil Medvedev rates as the best of the rest in the betting. The Russian lost to Djokovic in Adelaide last week, but he was the only player at that tournament to take a set off the Serb, so we shouldn't be surprised if he turns in a big performance here. After all, he has made the final of this tournament in each of the last two seasons, and we know all about his effectiveness on this surface.
Rafael Nadal, who currently ranks as the world number two, clinched his second Australian Open title last year and returns to defend his crown, but over the years, this has arguably been his weakest slam, while he looked out of sorts when losing to Australia's Alex De Minaur in the second round of the ATP Adelaide recently.
Australian Open Betting Sites
Australian Open 2023 potential stories
There are lots of potential storylines to keep up with ahead of this year's renewal of Australia's finest tennis event.
Novak Djokovic is already the most successful men's player in Australian Open history, but he now bids to become the first man to win 10 titles at the Melbourne venue. He also attempts to win this tournament for the fourth time in four visits after he was unable to attend last year due to his opposition to the COVID-19 vaccine.
It's very possible that we could see a first-time winner of the women's tournament this year, as Sofia Kenin, who surprisingly won in 2020, Angelique Kerber, who won back in 2016, and Victoria Azarenka, who won in both 2012 and 2013, are the only previous winners set to feature.
Last year's runner-up, Danielle Collins, returns in a bid to win her first Grand Slam, while previous second-place finishers Garbine Muguruza, who lost to Sofia Kenin in the 2020 final, and Petra Kvitova, who lost in the 2019 final, are both back for another crack.
The likes of Nick Kyrgios, who came so close to a first career Grand Slam at Wimbledon last year, and Alex De Minaur will be hoping to become the first male Australian to win this tournament since Mark Edmonson all the way back in 1976.
A whole host of players also bid to become the first player besides Roger Federer, Novak Djokovic and Rafael Nadal to win the Australian Open since Stan Wawrinka did back in 2014.
Felix Auger-Aliassime bids to become the first-ever Canadian to win the Australian Open, and after an excellent 2022, he might just give it a good shot.
Australian Open 2023 trends
Here are some interesting trends for both the men's and women's tournaments ahead of the 2023 renewal of the Australian Open:
Men's
Each of the last ten players to lose in the final were ranked inside the world's top ten at the time.
Grand slam form is important when it comes to the Aussie Open, as nine of the last ten winners had already won a grand slam before emerging victorious in Melbourne.
Hard court form is indicative of success in Melbourne too. Nine of the last ten winners of the Australian Open had a career success rate of at least 79% on the hard court surface.
The cream usually rises, as eight of the last ten winners were ranked fifth or better in the world rankings, while world number ones tend to do well here, with five of the last ten renewals being won by the world number one at the time.
Women's
For the women, world rankings hold sway at this tournament, too, it seems, as nine of the last ten winners have been ranked inside the world's top six.
Hard court form is a little less important than it is for the men, it seems, though six of the last ten winners still had a 70% success rate on the hard court prior to winning this tournament.
When it comes to the women's game, you don't necessarily have to have hit the heights the year before to win. In 2020, Sofia Kenin won, having been knocked out early in the previous year, as was the case for Naomi Osaka in 2019.
Australian Open 2023 Betting Tips
These are the best betting tips for the 2023 Australian Open:
Women's
If you can handle betting on a short-priced favourite ahead of a big tournament like this, then Iga Swiatek is hard to oppose.
The Polish player ticks all the boxes and may get even shorter in the betting before we get underway in Melbourne.
Winning no fewer than 42 of her 48 hard-court matches, Swiatek won five hard-court titles in 2022. She also has the best hard court record of anybody in the tournament, winning 75% of her career matches on this surface. Sure, she lost in the semi-final here last season, but she's now a better player, her hard-court record is exceptional, and she's the world number one for a reason. After showing her qualities when winning the US Open at the end of the last year, Iga Swiatek can confirm her status as the top dog of women's tennis by claiming a fourth grand slam success.
If you want to oppose the favourite, and why not, Aryna Sabalenka offers plenty of value at odds of 10.00.
The world number five sent a clear message when winning the ATP Adelaide on a hard-court surface last week, that's for sure. She won that tournament in good style and looks sure to give this a good go.
Don't be put off by the fact that Sabalenka has exited at the fourth-round stage in each of the last two seasons. She's really come into her own since last year's renewal, reaching the semi-final at both Wimbledon and the US Open, while her career success rate of 70% on hard-court shouldn't be overlooked. If anyone can trouble Swiatek, it's her.
Men's
Novak Djokovic is something of a hard-court king, and he's going to be hard to beat, but at tennis odds of just 1.80, he's easy to leave alone.
If a solid option is what you're searching for, then they don't get much more solid than Daniil Medvedev, who is undoubtedly the most consistent hard-court player in the field besides Djokovic.
Sure, the Russian only claimed one hard-court title in 2022, but he still won 28 out of 37 matches on the surface, while his career hard-court record speaks for itself. A success rate of 74% is hard to criticize, let's be honest.
Moreover, having reached the final in both 2021 and 2022, Medvedev knows how to go deep into this tournament. Like Djokovic, he ticks every box and will be incredibly hard for anybody to beat, so if you're looking for the most sturdy alternative to the favourite, then he's your man.
If there's someone in this field capable of winning at a double-figure price, then it has to be Nick Kyrgios. We all know that the enigmatic Aussie is better than a rank of 21st in the world, and we all know he's capable of beating anyone on his day.
2022 was something of a breakthrough season for this rogue player, who certainly does things his own way, and who reached the final at Wimbledon. He's certainly a grass-court danger, but he knows how to battle on hard courts, too, winning 23 out of 29 hard-court matches last season. If he's on song and up for this, then the odds of 15.00 could start to look very big, very quickly.
Another at sizable odds who appeals is Canada's very own Felix Auger-Aliassime. This youngster has already caught the eye, especially when reaching the quarter-finals of the Australian Open last year, while since the last grand slam tournament, where he reached the semi-finals, he has taken his form to a new level, winning 23 out of 30 matches.
The Canadian is now up to sixth in the world rankings after leading his nation to victory in the Davis Cup back in November of last year, while he also beat some top players, including Alexander Zverev and Nick Kyrgios, on a hard surface in the UAE just before Christmas.
An upwardly mobile player with a bright future, Felix Auger-Alliassime has the tools to be a top hard-court player, and we may just see him become one at this tournament.
Australian Open Betting tips summary:
Iga Swiatek to Win the Women's Australian Open @ 2.75
Aryna Sabalenka to Win the Women's Australian Open @ 10.00
Daniil Medvedev to Win the Men's Australian Open @ 7.00
Nick Kyrgios to Win the Men's Australian Open @ 15.00
Felix Auger-Alliassime to Win the Men's Australian Open @ 19.00