Nova Scotia Sports Betting - Betting Venues and Gaming Authorities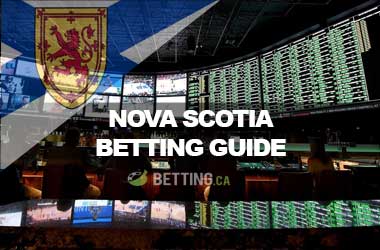 Gambling enthusiasts in the province of Nova Scotia have options to participate in betting and gambling in both online and offline gambling venues. Paper based lotteries and sports betting have long been considered as a traditional past time activity for people from this province.
Gaming enthusiasts in Nova Scotia also frequent a lot of land based casinos and poker rooms as well as liquor selling establishments operating Video Lottery Terminals (VLTs).
Charitable gambling and betting on paper-based gambling options such as lotteries or bingo is also regulated as a gambling activity in Nova Scotia and these types of events are visited by plenty of people.
Recommended Canadian Sports Betting Sites In Nova Scotia
#1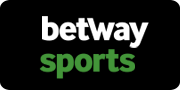 Bonus Offer
100% UP TO CAD 200
Canadian players accepted
#2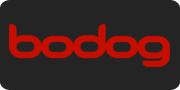 Bonus Offer
100% UPTO CAD 200
Canadian players accepted
#3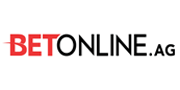 Bonus Offer
50% UPTO CAD 2500
Canadian players accepted
#4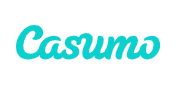 Bonus Offer
100% UPTO C$250
Canadian players accepted
#5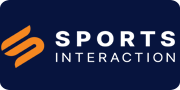 Bonus Offer
100% UPTO CAD 125
Canadian players accepted
Finally, online sportsbooks and betting sites are an additional possibility for people living in this province. These websites are all offshore and are not regulated by provincial authorities. However, they attract gamblers by offering much better odds and higher payouts as a result.
Sports Betting in Nova Scotia
Sports betting in the province of Nova Scotia is conducted and managed by the Atlantic Lottery Corporation (ALC). ALC's betting offer is more or less the same as what similar organizations offer in other Canadian provinces.
The ALC provides ticket and video lottery services in Canada's 4 Maritime Provinces: Nova Scotia, Newfoundland and Labrador, New Brunswick, and Prince Edward Island.
ALC's betting offer includes games such as Pro-Line, Pro-Line Fantasy, Pro-Line Futures and Stadium-Bets. Online sports betting games are available on ALC's ProLineStadium.com web portal.
In Nova Scotia, as in other Canadian provinces, all bets have to be parleys, meaning that there has to be more than one match or sporting event on the betting ticket. It should also be noted that betting on single sporting events is illegal in Nova Scotia.
Pro-Line
This is a game in which players predict the winners of a parley with 2 to 8 sporting events with matches from professional and college football, professional and college basketball, baseball, soccer and hockey.
The wager formats include money line, point spreads and point totals. When all predictions are correct the ticket is pronounced as a winning one. The minimum wager is $2 and the maximum is $25.
Pro-Line Fantasy
In essence Pro-Line Fantasy is very similar to the Pro-Line game. In it players make a selection of 2 to 5 games, but as a variation to Pro-Line they try to correctly predict 5 player or team props. The minimum and maximum wager are the same as in Pro-Line.
Pro-Line Futures
Pro-Line Futures offers players the chance to bet on the winners of a complete season in sports like hockey or basketball. One selection per ticket is all that is needed. The minimum wager for this game is $2 and the maximum one is $100.
Since the odds are always given before the beginning of a new season they may change over the course of the season depending on how teams and players perform.
Stadium Bets
Stadium Bets is basically an online version of Pro-Line. It is another game based on odds and it is also comprised of a selection of 2 to 8 sporting event parlays. The minimum and maximum wagers are $2 and $250 respectively.
The same wager formats such as money line, point spreads and point totals are available as well. The only difference is that Stadium is played online at ALC's website – prolinestadium.com.
Online Sportsbooks
Bodog , Bet365, Betway, Intertops, 5Dimes and Pinnacle are the most commonly visited offshore based betting companies which conduct their business with betting enthusiasts from Nova Scotia. It is a known fact that online sportsbooks such as these offer far better odds when compared to the paper-based betting on sports events offered by the ALC.
Betting on single matches instead of just on parleys is also an option with foreign betting websites. As if that was not enough, they also offer their clients the chance to play in some of the best online casinos and poker rooms, something which is still just a fantasy for people playing with the ALC.
Gambling Law in Nova Scotia
Gaming and betting in Nova Scotia is regulated by the Alcohol and Gaming Division (AGD) of Service Nova Scotia and Municipal Relations. As it says on their website the Division is responsible for licensing and regulating liquor, gaming, and amusement activities, and ensuring these activities are conducted with honesty and integrity.
The Division works in unison with the ALC and with the Nova Scotia Provincial Lotteries and Casino Corporation (NSPLCC) which is authorized from the provincial government of Nova Scotia to conduct and manage casino gaming, video lottery and ticket lottery.
Licensing Authority in Nova Scotia
The Alcohol, Gaming, Fuel and Tobacco Division has been designated as the authority responsible for licensing and regulating lottery schemes in this province. The Division deals in registering, licensing and regulating casino gaming, video lottery and charitable gaming.
Population of Nova Scotia
There are 921,727 people living in Nova Scotia according to the 2011 census. Most of the people in the province speak English (around 835,000 people) and the others speak French, Arabic, German, Chinese and a form of the Native American languages called Algonquian language.
Offline Betting Venues in Nova Scotia
In Nova Scotia there are only two casinos which operate offline. Those are the Casino Sydney in Cape Breton and Casino Nova Scotia in downtown Halifax. They are both in full ownership of the Great Canadian Casino Corporation.
Casino Sydney – offers over 300 slot machines and table games including blackjack and poker;
Casino Nova Scotia – offers lots of slot machines and table games.
In addition to the land-based casinos, there also around 2,200 VLTs in establishments licensed to serve liquor in Nova Scotia. These are operated by the NSPLCC and even though there has been a steady decline in the number of establishments offering VLTs since 2005, the profits the NSPLCC has racked have increased steadily down the years to around $115 million last year.
It should be noted that poker rooms are also a possibility in Nova Scotia as essential parts of the Casino Sydney in Cape Breton and Casino Nova Scotia in Halifax.
Finally, charitable organizations which would like to organize a paper based bingo or lottery game should apply to the Alcohol, Gaming, Fuel and Tobacco Division. These charitable events have always been part of Canadian tradition and it seems like this tradition will keep on going.
Conclusion
Even though Nova Scotia has a little less than a million people living within its regional borders, gaming, gambling and betting are very much the past time activities that people adhere to. Both the ALC and NSPLCC have been trying hard to capitalize on this fact, and judging by recent profit numbers it seems that they have been successful.
However, it needs to be said that online betting websites which are based outside Canada are a strong competition to Nova Scotia's regional betting and gaming organizers mostly due to the fact that they offer much more competitive odds.