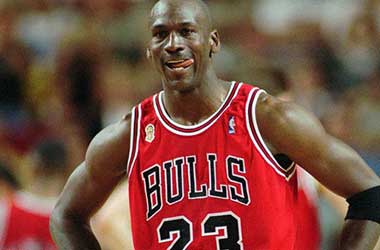 Michael Jordan who is recognized as one of the greatest basketball players in the history of the game recently opened up about the current condition of the NBA. Jordan who is now part owner of the Charlotte Hornets is not very happy to see few NBA franchises sign the very best players in the league and leave the other franchises with players of a lesser quality.
Jordan believes that it is better for the top players in the NBA to be spread across different NBA teams instead of being grouped in one as that creates Super Teams and reduces the rest of the NBA teams to 'garbage'. The hall of famer does have a great point as the Golden State Warriors and Cleveland Cavaliers have dominated the NBA during the last three seasons and have faced each other off in the championship finals for the last three consecutive years.
The 2018 NBA season will start next week and the bookies already have the Warriors and the Cavaliers as the favourites to meet in their fourth consecutive final. It is easy to see why the Warriors and Cavaliers remain the favourites as their respective teams are packed with top NBA stars. The Warriors have Stephen Curry, Draymond Greene, Kevin Durant and Klay Thompson while the Cavaliers have LeBron James, Isaiah Thomas and Jae Crowder.
ESPN
Jordan said when he played for the Chicago Bulls, he would not have thought of calling up Larry Bird and Magic Johnson and asking them to play on the same team as him. He said that it made the game a lot more interesting and competitive when he had to play against the top players in the league as it brought out the competitive spirit in him as he wanted to do perform better and beat them.
In a statement, Jordan said
I think it's going to hurt the overall aspect of the league from a competitive standpoint. You're going to have one or two teams that are going to be great and another 28 teams that are going to be garbage. Or they're going to have a tough time surviving in the business environment
When Kevin Durant joined the Warriors in 2016, Adam Silver, the NBA Commissioner said it wasn't great for the league to see the top players coming together as one team as it gave the 'super team' a huge advantage when you take into consideration the aggregate of their top players. However Silver changed his stance in May 2017 and said the idea of just two teams dominating the NBA was not right and things will work itself out over time.