Legal Betting Sites in Canada [ 2023 ]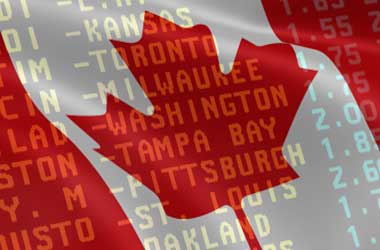 Sports betting is popular throughout the entire world, and Canada is in no way an exception. Canadian residents frequently enjoy betting on their favourite sports, such as ice hockey, curling, football, soccer, basketball, horse racing and others.
However, just like any other country out there, Canada has its own set of online sports betting laws that all citizens must abide by.
These laws can sometimes be a bit confusing, so there isn't a straight answer to the question of whether sports betting is legal in Canada or not.
There are also individual laws that each Canadian province and territory has, as well as some special laws that relate to their Native reservations.
In short, understanding Canadian sports betting laws is not as easy as you might have thought. Therefore, we decided to write a detailed article explaining the complexities of Canadian sports betting laws and regulations.
We will also provide you with a list of trusted and legal Canadian betting sites and offshore online sportsbooks that accept Canadian players. Read on!
The History of Canadian Betting Laws
Before we dive into the present-day betting laws in Canada, let's reflect on the history of legal gambling in this country.
Like any other country, casinos and gambling in Canada have a long, twisted, complex history. Going back to when it started, gambling in all its forms was completely legal in Canada. The first known document that relates to Canadian gambling laws dates back to 1892, when the Canadian Criminal Code was written. The Code suggested that all forms of gambling are illegal in the country of Canada. Initially, the law was straightforward – gambling in all its forms was a big no, and there were no two ways about it. However, a lot has changed in the previous century, as betting laws started to loosen over time, as the coppers just turned a blind eye to more socially acceptable forms of betting and gambling even though it was technically illegal.
Bingo games and raffles were legalized in the early 1900s, although they were only allowed for charitable purposes. During the 1920s, horse racing was legalized as well. As the Canadian government saw many potential financial benefits from gambling, they also made way for federal and provincial-run lotteries during the late 1960s and 1970s. At the same time, first, land-based casinos started to appear all around the country, and slot machines were getting increasingly popular.
However, one of the biggest turning points came in 1985 when gambling machines such as slot machines were made legal. The legalization of gaming machines meant that there were places you could go to where you could play on these machines, and this paved the way for land-based casinos. Not too many years after the legalization of gaming machines, slowly but surely, land-based casinos started popping up across the country.
Is It Legal to Bet on Sports in Canada Today?
Canadian sports betting laws are largely outdated and need restructuring, especially after online betting reshaped the industry in the past several years.
As mentioned, the law states that companies should not operate any illegal online gambling service within Canada. However, it does not specify anything about Canadian players and residents playing such games and partaking in online gambling. Since nothing has been exclusively mentioned about this, it simply means that there is no restriction per se. Therefore, it is not illegal for anyone living in Canada to play at online casinos or even make online sports bets.
The laws do state that players should not be found in an illegal betting house, however, when it comes to online betting houses or casinos, it is simply unreasonable to expect a player to know where the server of the service is located and then determine whether the casino is legal or not as per Canadian law. Therefore, once again, the laws are anything but crystal clear. To give you a perspective, let's just have you know that never has an online casino player from Canada been arrested for playing at an online casino. According to the Government of British Columbia, anyone 19 or older may gamble in the state at casinos, horse racing tracks, bingos, and lottery retailers, while the BC Lottery Corporation manages and conducts all commercial gambling, including online gambling.
What Is The Legal Age To Gamble In Canada?
In short, it is not illegal to place sports wagers online in Canada, as long as the website you're betting on is operated from within the country or province and holds a valid online gambling license issued by the federal government. Also, depending on the type of gambling and your current location, the minimum legal betting age can be either 18 or 19.
The laws about accessing and betting on offshore sites are murky and don't clearly state whether pursuing this activity is legal. Nevertheless, there have been no persecutions or arrests made due to illegal offshore betting in Canada to date.
Our Top Recommended Sportsbooks Legal Betting Sites
The Criminal Code of Canada
The Criminal Code of Canada is essentially the name given to a piece of legislation which is responsible for defining exactly what is legal and what is illegal in terms of gambling, both online and offline, on Canadian soil. Canadian provinces have been vested with the power to grant licenses, revoke licenses and regulate these licenses for both land-based casinos as well as online casinos.
Specifically, the regulations which outlaw certain gaming in Canada may be found under part 7 of the criminal code, and there are more relevant statements regarding gaming which also appear in section 207.
The Kahnawake Gaming Commission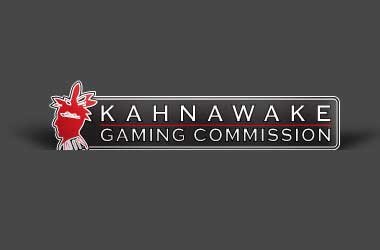 Kahnawake Gaming Commission is a gaming regulatory body in Canada that enjoys a special status. It's in charge of operating land-based casinos and betting sites situated in the Mohawk Territory of Kahnawake. The gaming laws of this territory are not challenged by the federal laws of Canada and are, therefore, very favourable to online operators.
To be eligible for a gaming license from the Kahnawake Gaming Commission, there are several standards and eligibility criteria that the applying casino must satisfy.
The association itself and its powers to regulate are essentially a result of the Canadian government's push to make the legal atmosphere more accepting of gaming and more tolerant of the already thriving Kahnawake Internet gambling communities.
The residents of this territory are free to play on all websites regulated by the Kahnawake Gaming Commission. Online sportsbooks that operate under the Kahnawake license offer many more betting options than other official provincial betting sites. It is estimated that around 250 online gaming sites in Canada are licensed by this commission.
Even though most forms of gambling are now legal in Canada, online gambling is still not completely out of the clutches of the law, provided that the Government still refuses to issue local companies to operate web-based gaming rooms. However, considering the trend and the history, it is clear that it is only going to be a matter of time before the Government is confronted with the fact that there are plenty of overseas companies that will still reap the benefits of the demand for online casinos amongst Canadian players. So it would actually just be better to allow Canadian companies themselves to start online casinos to serve the country's growing online gamer base.
Provincial Sports Betting Laws in Canada
Sports betting laws in Canada are regulated by the federal government and the individual provincial governments of the country. The ten provincial governments include Alberta, British Columbia, Manitoba, New Brunswick, Newfoundland and Labrador, Nova Scotia, Ontario, Prince Edward Island, Quebec and Saskatchewan.
Alberta
All gambling activities in Alberta must be in line with the province's Gaming and Liquor Act which saw its latest changes in 2013. There are several official sports betting games, but no online betting sites are operating from within Alberta.
Nevertheless, Alberta residents have plenty of alternative options where they can bet safely and legally.
What Is The Legal Age To Gamble In Alberta?
The legal gambling age in Alberta is 18.
British Columbia
Sports betting in British Columbia is regulated by the Gaming Control Act of 2012. Officially, the only recognized legal website in BC is PlayNow.com, where you can play only up to six sports betting games with heavily restricted bet sizes and limits.
Of course, you can circumvent this by playing on some other Canadian or offshore websites where the offers are much better, and you would still avoid the risk of breaking the law.
What Is The Legal Age To Gamble In British Columbia?
The legal gambling age in British Columbia is 19.
Manitoba
All gambling operations in Manitoba are regulated by the Liquor and Gaming Authority of Manitoba, alongside Manitoba Lotteries Corporation, which regulates lottery games in the province.
The legal sports betting games include Pro-Line, Pro-Picks Props, Pro-Picks Pools and Point-Spread. Manitoba residents can also access and use PlayNow.com.
What Is The Legal Age To Gamble In Manitoba?
The legal gambling age in Manitoba is 18.
New Brunswick
Governing bodies overseeing online betting activities in New Brunswick include The New Brunswick Lotteries and Gaming Corporation, as well as The Atlantic Lottery Corporation.
There are several sports betting games regulated by the ALC, and they can be played at their official website ProLineStadium.com.
What Is The Legal Age To Gamble In New Brunswick?
The legal gambling age in New Brunswick is 19.
Newfoundland and Labrador
Sports betting laws in Newfoundland and Labrador are regulated according to the Lottery Licensing Regulation that was constructed in 2002.
Service NL also governs gambling activities in the province. There are several Pro-Line websites where the residents of this province can enjoy sports betting legally.
What Is The Legal Age To Gamble In Newfoundland and Labrador?
The legal gambling age in Newfoundland and Labrador is 19.
Nova Scotia
The Gaming Control Act of 1995 is still in power in Nova Scotia, and it is regulated by the province's Alcohol and Gaming Division, as well as the Nova Scotia Provincial Lotteries and Casino Corporation. The ACL's website ProLineStadium.com provides official sports betting games in the province. The legal gambling age in Nova Scotia is 19.
Ontario
The Alcohol and Gaming Commission of Ontario was established in 1998 with the goal of regulating sports betting and other gambling activities in Ontario.
Today, both land-based and online betting is under the watch of the Ontario Lottery and Gaming Corporation (OLG).
The OLG offers several sports betting games but excludes single-game wagers, as well as some other popular options found on offshore sites.
What Is The Legal Age To Gamble In Ontario?
The legal gambling age in Ontario is 19.
Prince Edward Island
Prince Edward Island Lottery Commission and the ACL are in charge of regulating sports betting operations in Prince Edward Island.
Due to limited sports betting options offered by the official governing bodies, many PEI residents seek their luck on offshore websites.
What Is The Legal Age To Gamble On Prince Edward Island?
The legal gambling age on Prince Edward Island is 19.
Quebec
Quebec offers several government-run lotteries and online sportsbooks that are regulated under the Quebec Alcohol, Racing, and Gaming commission, formed in 1993.
What Is The Legal Age To Gamble In Quebec?
The legal gambling age in Quebec is 18.
Saskatchewan
The Saskatchewan Liquor and Gaming Authority and the Saskatchewan Indian Gaming Authority oversee all betting activities in the province of Saskatchewan.
As is the case with many other provinces, the choice of sports betting games is very limited compared to offshore sites.
What Is The Legal Age To Gamble In Saskatchewan?
The legal gambling age in Saskatchewan is 19.
Is Online Betting Legal in Canada?
When it comes to the legality of online gambling in Canada, there is no straightforward answer. The fact is that it is a complicated issue, a grey area, if you will. In fact, when it comes to gambling laws, it isn't only Canada where the situation is rather complex, it's pretty much more or less the same in the rest of the world.
Land-based casinos and gambling in some forms, for the most part, are legal in Canada. In a nutshell, the same thing can be said for online and internet gaming.
However, the laws aren't exactly clear when it comes to online gambling services, which are offered by companies based overseas.
As per the current law, companies cannot lawfully operate online casinos and poker rooms in the nation of Canada. However, ironically, most of the gaming servers used exclusively for online gambling are actually located in the Kahnawake native reserve itself, which is most certainly a part of the country. Therefore, it would not be an overstatement to say that even though the law says one thing, what actually happens in Canada is a completely different story in terms of online gambling.
The bottom line – even though the law relating to online casinos are murky, there are absolutely no legal issues when it comes to Canadian players who play at online casinos.
Legal Sports Betting FAQ