Raptors Might Make A Push To Get Durant But At What Cost?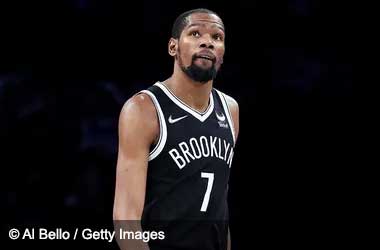 Summary
The Toronto Raptors is emerging as a dark horse in the Durant trade discussions
Durant is among the top five basketball players in the world
The Raptors will need to make sacrifices to get Durant but will it be worth it?
After news erupted of Kevin Durant requesting a trade from Brooklyn Nets, the basketball world has gone crazy as analysts and fans speculate where his next destination would be. 
Durant, widely considered one of the best basketball players in the world, moved to the Golden State Warriors in 2016 after playing with the Oklahoma City Thunder, for nine years. During the summer of 2019, he left the Warriors for the Nets.
The 33-year-old has one of the most impressive NBA resumes, clinching two NBA championships with the Warriors (2017 & 2018), and winning Finals MVP during that back-to-back victory.   
Raptors Could Offer Best Deal for Durant Trade
Durant's reputation as one of the world's greatest scorers and his ability to still deliver despite the devastating Achilles injury he suffered during the 2019 finals have made him one of the top five players in basketball today. That is why it isn't surprising at all that multiple teams are reportedly eyeing to snatch the NBA superstar.
After Durant recently made public his intention to leave the Nets, fans and the media weighed in on the superstar forward's possible landing spots, and an unlikely contender has emerged – the Toronto Raptors. According to analysts, the Canadian NBA franchise team could offer the best deal for a Durant trade. Among the top NBA picks they might set free in exchange for Durant include Gary Tent Jr, OG Anunoby and Pascal Siakam. 
However, the Raptors would, as much as possible, strive to keep reigning Rookie of the Year winner Scottie Barnes with the team. 
No Guarantee
Given that the Toronto Raptors are highly capable of creating the best trade package for a high-caliber and in-demand player like Durant, should they go for it? The decision won't come easy. The Raptors management should consider a lot of factors.
A trade for Durant would involve a pricey $190 million. Durant is no doubt one of the best players out there but a superstar's presence on a team doesn't always guarantee victory. He didn't bring the Nets any championship glory throughout his stint with the team, despite joining forces with fellow superstars Kyrie Irving and James Harden.
Acquiring Durant is a rare opportunity, but having him on the team also means missing out on other key players well in their prime who have the potential to give the Raptors another championship title. If the Raptors ultimately decide to get Durant and things don't work out in the end, it might take several years for the team to recover.