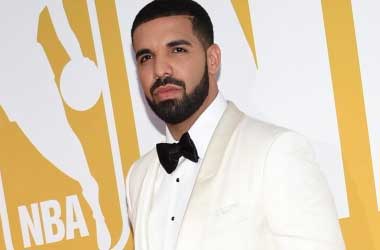 It's a little surprising that it took the NBA so long to put together an awards ceremony considering how popular basketball is in America, Canada and all over the world. The NBA collaborated with Turner Sports to launch its first ever 2017 NBA Awards which will be aired by TNT.
Canadian rapper Drake was chosen to host the NBA awards and some of the award presenters will include NBA great Shaquille O'Neal, Bryshere Gray and Jussie Smollett who star in Empire and Jada Pinkett Smith.
The awards ceremony also has special performances by Two Chainz and Nicki Minaj. There were numerous awards presented on the occasion and we will take a look at some of the most popular awards and their winners.
The NBA Rookie of the Year went to Malcolm Brogdon from the Milwaukee Bucks, the Kia Most Improved Player went to Giannis Antetokounmpo also from the Milwaukee Bucks. The NBA Sportsmanship Award went to Kemba Walker while the Lifetime Achievement Award went to Bill Russell.
NBA
The Coach of the Year award went to Mike D'Antoni of the Houston Rockets, the Kia NBA Sixth Man Award went to Eric Gordon also from the Houston Rockets. The Kia NBA Most Valuable Player (MPV) had nominees like James Harden from the Houston Rockets, Kawhi Leonard from the San Antonio Spurs but in the end it went to Russell Westbrook from Oklahoma City Thunder.
In a statement, Westbrook said
I remember growing up just being home, playing the video games and stuff with my pops, and my mom sitting there and my brother and just talking about maybe one day I could be the MVP. Obviously I was joking at the time. But now to be standing here with this trophy next to me is a true blessing, man, and it's an unbelievable feeling, something that I can never imagine.
The NBA-All Defensive Team award went to Draymond Green from the Golden State Warriors, the Twyman-Stokes Teammate of the Year Award went to Dirk Nowitzki and the Sager Strong Award went to Monty Williams.
In the Fan Voted Category awards – the Dunk of the Year went to Oklahoma City's Victor Oladipo in their game against Atlanta; the Block of the Year went to San Antonio's Kawhi Leonard against Houston, the Best Style award went to Russell Westbrook and the Performance of The Year award went to Phoenix's Devin Booker 70-point game against Boston.