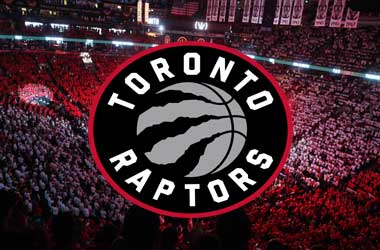 The Toronto Raptors were left with a bit of a sour taste in their mouths after a narrow loss to defending champions Golden State Warriors on Sunday night. This was an extremely entertaining match for the fans at the Air Canada Centre but it ended with a bit of controversy. The Raptors who were once down by 27 points clawed their way back in front of their home fans but were disappointed in the end after finishing on 125-127.
Stephen Curry had a spectacular one-on-one moment in the last minute of the game against second year center Jakob Poeltl. The scores between the two teams were level and with with less than a minute left in the game, Curry used his experience to score the winning two points that gave the Warriors yet another victory.
Athletic Alchemy
The NBA's reigning most valuable player made his move in the paint only to have the ball swatted away by Poetlt in what looked like a clean block, the Raptors proceeded to sprint down the court for a fast break chance at the lead. However, play was suddenly stopped as a whistle from the other corner of the court sounded calling a foul on Poeltl. This sent Curry to the foul line for two free throws. Curry, a career 90 percent free throw shooter was also feeling the pressure and proceeded to miss both shots but the damage had already been done.
With seconds left in the game the Raptors had to run their play against a settled in Warrior defense and lost the game when DeMar DeRozan missed his jump shot at the buzzer. DeRozan stated after the game that while he respects the NBA's officials, he feels like there are times where he feels like he's playing 5-on-8. DeRozan claims that some teams just get calls that others don't and that's just how basketball works.
In a statement, Dwane Casey, the head coach of the Raptors said
It was just so many calls downthe stretch – I've got to look at them. I've got to look at them and see. It's just mind-boggling when you ask the official, 'did you see it?' 'Nah, I didn't see it. It wasn't my call.' I've got to have an explanation
The two teams had met 43 times in the past with the Warriors holding a 28 to 15 advantage. The Warriors continue to be the biggest threat this season and lead the Pacific division at 35-9. While the loss puts the Raptors at 29-12 and in second place in the Atlantic division, behind the Boston Celtics.