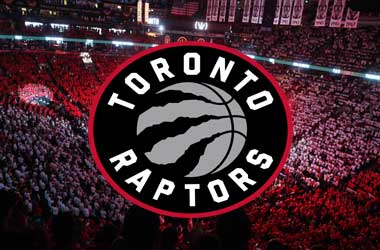 DeMar DeRozan was taking time on Monday to watch the legendary Michael Jordan's historic last win as a Chicago Bull during the NBA Finals in 1998. It was doubtful the DeRozan has any idea he would make his own history a few hours later.
The Toronto Raptors player set two records during Monday night's game. This came as a result of the exciting 131-127 win against the Bucks with DeRozan beating the record of 51 points set by Vince Carter by scoring 52 points. This marked a new record for DeRozan but also a new Raptors record.
Talking about Jordan's renowned performance, DeRozan stated:
"I remember being a kid and wishing to be in moments just like that, so when you come out here and you are in those moments, you have to make the best out of it."
Dwane Casey, the Raptors coach stated:
"Tonight, DeMar DeRozan played like a superstar,"
While the star of the night was clearly DeMar DeRozan, 26 points were scored by Kyle Lowry, whilst Serfe Ibaka and Fred VanVleet both scored 11 points for Toronto. DeRozan scored five three-point baskets, which is only one short of his record. He also nearly broke Lowry's record of 22 points in the first quarter scoring 21.
While being interviewed after the game, Jonas Valanciunas was sharing in the celebrations holding up the number "52" behind DeRozan as he spoke with reporters.
DeRozan commented saying:
"You really can't tell because you don't pay attention to (points scored). You look up, you're going to halftime, you may glance at (scoring) and say 'Damn, I got X amount of points. You just feed off of that and understand it's nothing but aggressiveness and going out there and wanting to win."
Coach Casey felt something special was going to happen as soon as the tipoff:
Commenting he said:
"He was playing with a lot of juice, oomph, you could see the bounce in his step in the first quarter, the force he was playing with coming off pick and rolls, bouncing up and he maintained that throughout the whole game, which was huge for him."
This was the first time the Raptors had played the Bucks since the playoffs last season. Toronto saw an early lead of 9 points in a game with a dozen lead changes. Going into the final quarter the Raptors had a 4 point lead however Milwaukie came back hard to see a lead of 110-106 with 2 minutes left. The game was tied with less than a minute of regulation play after both DeRozan and Lowry scored 3 pointers, and as the clocked ticked down, DeRozan managed to get the game tied 114-114 leading to overtime.
Milwaukie came out strong in overtime and scored a 3 pointer, but the hype was short lived as the Raptors took control with Ibaka scoring with less than a minute left in overtime to give the Raptors a lead of 7 points. Milwaukie foungh back but fell short by 2 points, sealing the win for the Raptors.
DeRozan performed well throughout the entire game hitting all thirteen free throws. Asked if he was breaking records was on his mind:
"No, I just wanted to win. Honestly. I just kept looking at the score trying to figure out how many possessions we had left, what we had to do, when we needed a stop, when we needed a bucket, when we needed something. That's all I was caring about."
Toronto will visit the Bulls on Wednesday, on Friday they play Milwaukee, and next Monday they will play the Brooklyn Nets. Thereafter, things will heat up as the face the Miami Heat Cleveland Cavaliers, and Golden State Warriors. With the number of games set to be played in the next few weeks, the opportunities to capitlize on the Raptors succcess will see sports bettors taking advantage of favourable odds found with Top 10 betting sites, and with the the free bets available, it is an ideal time to take advantage of these offers if new to betting online.