Betting Sites - Top 10 Canadian Sports Betting sites for 2021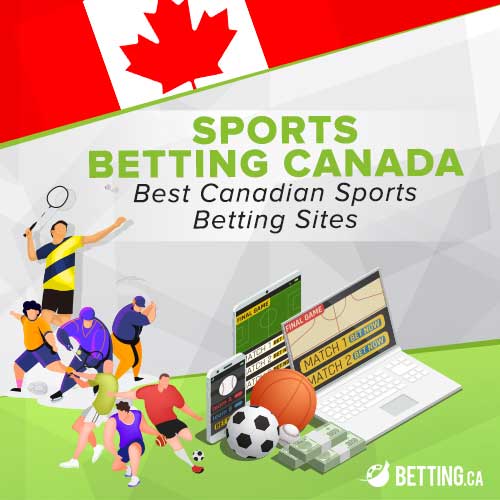 Being one of the biggest sport-loving nations in the world, Canada is home to millions of people who frequently visit sports betting sites. Canadians love betting on their national summer and winter sports such as ice hockey and lacrosse, but they also enjoy placing wagers on football, soccer, basketball, baseball and curling.
If you're a Canadian who has just begun to learn about the world of online sports betting, you're on the right page.
Finding a quality sportsbook site on your own might prove to be a difficult task, especially if you don't know what to look for. However, things get much easier when you run across one of these trusted review sites that can point you in the right direction.
We have scoured the Internet in search of the absolute best Canadian sports betting sites in 2021. We imposed strict criteria for choosing sportsbook sites for our top 8 list, as we wanted you to have the best possible sports betting experience online.
Moreover, we went through the law books and made sure that these sites are safe and legal for Canadian players. In the text below, you can find the details about sports betting laws in Canada, while we will also share a few words about our selection process and tell you about the important aspects to consider when choosing a sportsbook site.
Our Top Recommended Sportsbooks:
The list below consists of some of the biggest sports betting brands on the Canadian market. All these websites are licensed, legal, and safe for Canadian players. Not only that, but most of these sites also allow you to place bets using Canadian Dollars for deposits, thus saving you from losing money on less-than-ideal conversion rates.
Apart from being Canadian-friendly, these sites have proven their worth by offering rewarding player promotions, above-average odds, exciting betting features, and more.
Pick one and enjoy!
How We Selected the Top Sportsbook Sites for Canadians
There are hundreds of sports betting sites available to Canadian players, both on the local and on the international level. Looking through all these sites and deciding which ones are the absolute best was anything but a breeze.
Nevertheless, we put in countless hours of research and use our collective knowledge about sports betting sites to narrow down our list to only a few selections that we believe are best of the best.
It is important for us that you trust our recommendations and know that the listed sportsbooks were not selected randomly in any way. That's why we decided to share with you our selection process and tell you about all the things that went into it.
Licensing and Safety
The most important aspect of looking into quality sportsbook sites is their licensing and safety.
A given betting site must be properly licensed above everything else. This can be easily checked on the website itself, where you can find details about which gambling authority licensed the site, together with the licensing number that can be confirmed through that jurisdiction's registry.
Cybersecurity is also a top priority since you'll be leaving a lot of sensitive information, including your personal and financial details. A safe betting site must employ state-of-the-art encryption technology and firewall systems in order to protect itself and its players from malicious cyberattacks.
Bonuses and Promotions
Bonuses are a huge part of any online gambling platform, and they are often the decisive factor for players trying to find their ideal betting site. We will talk in more detail about sports betting bonuses later on, but what you should know is that every website on our list has plenty of player promotions that you can take advantage of.
All selected sites have rewarding welcome bonuses for new players and plenty of other offers that you can claim along the way.
Website Design
Website design is often an overlooked part of online betting platforms, but it's nevertheless a very important one. A given sportsbook must provide intuitive navigation so that even beginner players can work their way around placing bets.
Everything should be a few clicks away, and the banners containing main details about bonuses and promotions should provide clear instructions on how to unlock the offers.
Mobile Compatibility
The advancements in mobile technology have made it possible to have pocket-size computers with us at all times. The online betting industry has used this to its advantage, creating mobile-friendly platforms that can be used on the move.
We made sure that all the websites we selected have functioning mobile sites that allow you to seamlessly access your account through your mobile browser. Moreover, some operators have free downloadable apps that you can install on your iOS and Android devices and ultimately have a better user experience.
This is another important aspect that is not often discussed in sports betting sites reviews. Of course, the main advantage of mobile betting sites and apps is that you can use them away from your home — even when travelling abroad.
Market Selection
A given sportsbook site can be licensed, safe, well-designed, and optimized for mobile devices, but all that doesn't mean much unless players have a wide selection of markets to choose from.
Of course, every sports betting site will have main markets like soccer, tennis, basketball and horse racing, but since we conducted these reviews from the perspective of Canadian players, we also wanted to make sure that popular Canadian sports are included as well.
That's why, if you choose one of the sites from our list, you can find plenty of options for betting on sports such as ice hockey, curling, lacrosse, and others.
Naturally, the number of different sports markets is not enough by itself. A quality sportsbook must include all the most popular events inside each of the markets.
So, for example, by exploring the ice hockey markets on our selected sportsbooks, you will find everything from NHL and lesser-known European leagues to international competitions like the IIHF World Championships and the Winter Olympics tournament.
Odds
While the odds for a given match tend to be similar on most sportsbook sites, those small discrepancies can create all the difference when you're betting big. The odds on sportsbooks we selected are competitive, to say the least, and definitely above the industry's average.
That means that you can get great prices for your wagers and potentially win a lot more than you would while betting on some other bookie sites.
Features
The number of betting features is just as important as odds and market selection. Players should have the ability to create their betting slip in all sorts of ways and take advantage of features such as
bet builder
and
acca insurance
.
All sites on our list have the in-play betting options that allow users to place wagers while the match is taking place. Moreover, some websites have live streaming available for some major events, meaning that you can bet and watch the match on the same platform.
Banking
Managing deposits and withdrawals on your sports betting account can be made using various banking methods. The most popular methods include credit and debit cards, together with e-wallets and other internet banking services. However, the majority of people still put a lot of trust in traditional methods such as bank wire transfers and checks.
Banking was a very important part of our research because we wanted to try and include sportsbooks that are Canadian-friendly in this regard. That's why, apart from the methods we mentioned, you can find local options like Interac Online, InstaDebit and iDebit.
Moreover, we made sure that you can use CAD as your primary currency for both deposits and withdrawals. Some sites also allow the use of cryptocurrencies.
Customer Support
Last but not least, we talked to customer support agents of each sportsbook site we included in the list. Professional and responsive customer support is very important, especially for new players who might have a lot of questions.
That's why the support team must be available 24 hours a day and provide correct and concise answers. Ideally, customer support should have three modes of contact — live chat, email support, and a toll-free phone number.
Is Online Sports Betting Legal in Canada?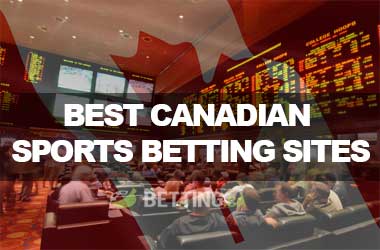 Canada is one of those countries where gambling laws are rather outdated and open to interpretation. Namely, the country still uses the 1892 Criminal Code as its main lawbook regarding illegal betting operations.
While gambling laws have been changed and adapted over the years, there are still no specific mentions of gambling over the web.
Nevertheless, there have been a few dozen Canadian online sportsbooks that appeared in the last decade and a half. These websites have been licensed by either the official provincial regulatory bodies or the Kahnawake Gambling Commission that enjoys special status in the country, and they are all perfectly legal.
So, there are legal Canadian sportsbook sites where you can enjoy wagering on your favourite sports, but what about offshore sites? Well, this is where things get a little murky.
Namely, it is illegal for a sportsbook to operate within Canadian territory if it was not given a proper licence by one of the country's gambling jurisdictions. However, offshore sites are all headquartered outside of Canada and therefore are not affected by Canadian law.
Moreover, the law doesn't mention anything about foreign gambling sites. In other words, offshore sports betting platforms are neither technically illegal nor officially legal.
What does this mean for you as a player? The good news is that you can freely play on offshore betting sites that accept Canadian players, as the Canadian authorities don't harass players themselves, but are rather interested in punishing operators, meaning that you can play without worrying about being prosecuted.
This is quite an advantage since offshore sportsbooks are usually much better than local sports betting sites in terms of market selection, variety of betting features, bonuses and promotions, and many other things.
On the other hand, offshore sportsbooks are not always the safest option. These sites are sometimes unlicensed or are licensed by jurisdictions that have fairly loose gambling laws, meaning that operators can get away with a lot of things.
It's quite frequent that players playing on offshore betting sites get cheated out of their winnings or banned from the site for no particular reason.
So, how can you know that a certain offshore betting site is safe? Well, one way is to turn to review sites such as this one. If you take another look at our sports betting Canada sites, you will find that these are all well-respected brands that guarantee safety and fairness to all of their customers.
Sports Betting Bonuses for Canadian Players
There are plenty of sports betting bonuses that Canadian players can take advantage of, and that's why we decided to expand on this subject a little further. Below are the details of some of the most common player promotions you will run across on our selected sports betting sites.

Free Bets
Free bets are the most common sports betting bonuses, and they are frequently a part of the sportsbook's welcome offer. Free bet is just what it sounds like — the bookie will give you a small amount of free bonus money when you create an account and complete your first deposit.
However, the free bet money you get will not be available for immediate withdrawal. Instead, you will have to place a wager with that money and wait for the outcome. If the bet loses, you haven't actually lost anything, as the bonus money was given to you for free.
On the other hand, if you win, you will be able to withdraw your winnings, but only if you previously met the wagering requirements. The wagering requirements force you to wager your bonus amount over a few times (usually two to five times, depending on the bookmaker).
So, for example, if you got C$10 in free bets and the wagering requirements are 3x, you will have to wager a total of C$30, and only then can you withdraw anything that is left in your balance.
The free bet also comes with a set of rules you must follow that are referred to as the bonus' terms and conditions. These rules revolve around the minimum deposit limits, minimum odds limits, types of bets you can make with the bonus, and the time limit of the offer, among other things.
Match Bonuses
Match bonuses work similarly to free bets, with the major difference being that the value of the offer depends on how much you deposit — you don't receive a fixed free bet.
For example, a bookie might offer you a 100% bonus up to C$100. This means that you can deposit C$100 and get another C$100 to play with. However, if you deposit C$20, you will only get another C$20. For free bets, the amount of bonus money will always be the same regardless of the value of your deposit.
Just like free bets, match bonuses come with a set of terms and conditions, with the main ones being minimum odds (usually between 1.5 and 2.0) and wagering requirements.
Money Back and Cashback
Money back is often referred to as a win-win bonus. If your wager is successful, you get to pick up your winnings as usual. However, if the bet loses, you will get your money back.
The catch is that the money you get back usually won't come in the form of withdrawable cash. Instead, you will get the money back in the form of free bets that are tied with certain terms and conditions that we discussed earlier.
Similar to money back promotions, certain bookies also offer cashback bonuses. The difference here is that cashback bonuses allow you to get only a percentage of your net losses over a certain period (a week or a month).
So, if you have lost C$100 over a specified period and the bookie promises to give you 10% back, you will get C$10 back into your account. Since you already had to wager and lose to get the offer, bookies usually won't impose any further requirements for this bonus.
How to Start Playing on a Canadian Sports Betting Site
If you've already used sports betting sites in the past, you know the deal. However, if you're completely new to this form of online gambling, you probably have some questions on how to create an account and start playing.
Don't worry, as we will explain the entire process in our step-by-step guide below:
Pick one of the websites from our list above;
Once you're on the homepage of your selected website, find and click on the Register button (could also be Join or Sign Up);
Fill out the registration form containing your personal details and set up your account name and password. If available, select CAD as your preferred currency;
After the operator confirms your identity, you will need to activate your account using the activation link sent to your email address. Alternatively, some operators will send you an activation code via SMS.
Once your account has been activated, go to the cashier page of the website and start the deposit process by selecting a preferred payment method and by typing in the amount you wish to deposit;
The deposit should go through almost immediately. Once it does, you can start creating your betting slip.
Popular Canadian Payment Methods
Canadians are allowed to use a variety of payment methods in order to deposit and withdraw money to and from their sportsbook accounts. Here is the list of some of the most popular ones:
Visa
MasterCard
Discover
Interac Online
InstaDebit
iDebit
Skrill
Paysafecard
Bank wire
Bank check
Cryptocurrency
Apart from bank wires and checks, all the listed methods are pretty fast. The deposits go through immediately, and the withdrawals don't take more than a couple of business days, depending on the method.
The minimum deposit limits depend on the method as well, but they also differ from bookie to bookie. In most cases, minimum deposits will be around C$10. As for withdrawals, wire transfers and cryptocurrencies usually have the highest limits, but this will again depend on the sports betting website and its rules.
You might encounter some fees while trying to complete your payments, but we've made sure that the sites on our list have small or non-existent service changes for transactions.
Final Thoughts
Canadian players are really spoilt for choice when it comes to online sports betting. Not only is this form of gambling generally considered legal and safe, but plenty of international sportsbook sites gladly accept Canadian players.
So, if you want to have the best sports betting experience possible and take advantage of some great bonuses, take a look at our list in which we included the finest sports betting brands that welcome Canadians.
If you have any questions, check out our FAQ below or hit us up in the comment section. Good luck!
FAQ