Canada Likely To Host More Games During 2026 FIFA World Cup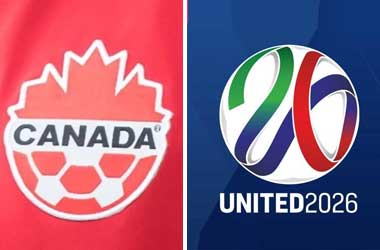 Summary
FIFA has approved an expanded format for the 2026 FIFA World Cup
A total of 48 teams will take part and 104 games will take place
Canada expected to host even more matches than before
The United States, Canada and Mexico put in a joint bid to host the 2026 FIFA World Cup and won the bid back in 2018.
The 2026 FIFA World Cup is set to take place during June and July across 16 North American cities, with Toronto and Vancouver being the only two Canadian cities hosting World Cup games.
FIFA Expands 2026 Format To 108 Games
The 2022 FIFA World Cup in Qatar saw a total of 32 teams compete and a total of 64 games played. The format was based on 16 groups where each group comprised of 3 teams. FIFA has now decided that it is the right time to expand the format for the 2026 FIFA World Cup.
The new format will see a total of 48 teams take part and a total of 104 games takes place, 72 of which will take place in the group stage. There will be just 12 groups with each group comprising of 4 teams each.
In a statement, FIFA said
Based on a thorough review that considered sporting integrity, player welfare, team travel, commercial and sporting attractiveness, as well as team and fan experience, the FIFA Council unanimously approved the proposed amendment to the FIFA World Cup 2026 competition format from 16 groups of three to 12 groups of four with the top two and eight best third-placed teams progressing to a round of 32.
The Canadian football team will now play a minimum of three matches based on the new format.
Toronto and Vancouver Will Likely Host More Games
Toronto and Vancouver were previously set to host a minimum of 10 games each during the tournament but it is now likely that both Canadian cities will host more games with the expanded format.
The City of Toronto initially had a budget of $300 million to prepare to host the 2026 FIFA World Cup and that cost is likely to go up with new games being added to the schedule. 
With the expanded format, FIFA is expected to sell an additional 1.5 million tickets which will help contributed to the overall estimated revenue of $11 billion for the tournament!