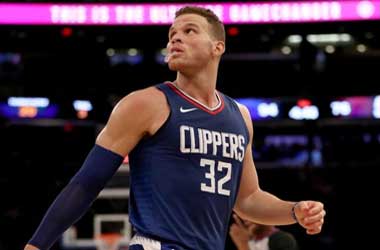 The Los Angeles Clippers made a deal with the Detroit Pistons that will see the team sending Blake Griffin to Detroit in exchange for Boban Marjanovic (centre), Tobias Harris (forward), Avery Bradley (guard) and draft picks. The deal also see Willie Reed (center) and Brice Johnson (power forward) heading to Detroit.
Tom Gores, owner of the Pistons said,
"We are serious about winning, and this is a major move to improve our team. Blake Griffin is one of the NBA's elite players, and when you get an opportunity to add that kind of talent, you take it."
This season, in thirty-three games Griffin is averaging 5.4 assists, 7.9 rebounds and 22.6 points per game and is playing well, however, the Clippers have seen this season impacted by injuries and down in ninth place in the Western Conference standings.
The Pistons are having a bad season and are currently on an 8 game losing streak. As for Griffin, he has been a staple in the Los Angeles Clippers lineup and signed a five year $171 million deal last summer after becoming a free agent. Talking to teammates and coaches, Griffin made it clear he wanted to remain a Clipper, however, the deal signed failed to include a no-trade clause.
The adding of Griffin will see another top player in the lineup to help Andre Drummond and clearly shows the team is in a new direction after Avery Bradley was acquired from Boston during the off-season. However, Bradley is in the last year of his contract and this could see him off to another team unless Detroit resigns him.
Said Gores,
"The move is not without risk. We gave up a lot to get him, including Tobias Harris — one of the hardest-working, highest-character players I know — and two high-quality young men in Avery Bradley and Boban Marjanovic, but we are very excited to bring Blake Griffin to Detroit. He is a great fit for our team and will bring a combination of toughness and athleticism that will elevate our team and excite our fans."
ESPN
Until the end of December, the Pistons season was looking good, but Reggie Jackson suffered an injury to his ankle and is still in the injured list, and this has the team facing the likelihood that they will miss the playoffs this season.
The next six games for Detroit will be played in their new arena and they are hoping to turn around the season with the help of Drummond and Griffin.
Detroit Coach and President, Stan Van Gundy stated,
"His presence will help us offensively and his size gives us another rebounder and weapon in the paint. Willie Reed and Brice Johnson are two young players that give us size and depth."
The Clippers, on the other hand, are continuing to makeover the team, one that has yet to make it beyond the second round of the playoffs. The team last summer, in a trade with Houston, sent Chris Paul to the lone star state. Paul brought respect back to the organization, considered by many as a laughing stock. The beginning of the season saw the team win its first four games but then went into a nine game losing streak. Patrick Beverly replaced Chris Paul but has been out most of the season due to a right knee injury. The Clippers injury list also includes Milos Teodosic, Danilo Gallinari, DeAndre Jordan and Austin Rivers.
Los Angeles chose Griffin in the 2009 draft but their star players was out for the 2009/2010 season as a result of a broken kneecap. This is one of multiple injuries he has been plagued with over his career, one that saw Griffin missing twenty-one games in 2016/2017 and forty-seven games in 2015/2016,
In his rookie year, he was crowned the NBA Rookie of the Year and won the slam dunk contest during the All-Stars. Griffin has a career average 21 points a game, 4.2 assists and 9.3 rebounds.
How Griffin will fare in Detroit will be seen in the coming games, but it is a sure bet that many Piston fans will be hot to trot on their way to place bets on their NBA favourite team and new star player.