What Went Wrong for Canada at the FIFA World Cup?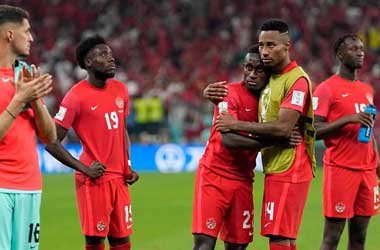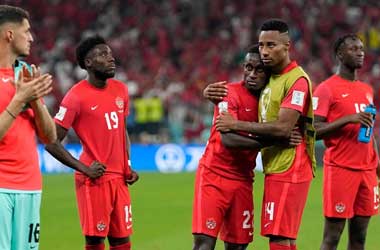 The journey has now come to an end for the Canadian national team, and it was a journey that started with so much promise. John Herdman's men were fast out of the gate on match-day one against Belgium, and there was a real sense of belief from both the players and the fans inside Ahmad bin Ali Stadium.
Unfortunately, the tale of the tape on that first night was one of missed chance after missed chance, and in football, we know that teams who missed numerous chances are often made to pay, and made to pay they were by the Belgians.
Even on match-day two, it started so well, as the Canucks once again started the game at a ferocious pace. This time, they took one of their chances early on, scoring through the ever-impressive Alphonso Davies, a name that will continue to be heard for years to come. Again, though, they just couldn't carry it on, and before long, they were struggling to stay in the fight against a Croatia team that had far more tournament nous.
Best Sites to Bet on the 2022 World Cup
What did they get right?
One thing that the Canadians did well in Qatar was playing with real tenacity and determination. Nobody could fault the energy levels of the Canucks, and they certainly approached each and every game in a positive way, which really must be applauded.
Of course, plenty of teams plotted their way through the groups in a better way than the Canadians, but in doing so, they often failed to entertain the crowds, playing boring, stagnant and negative football. Herdman's men weren't for that approach, and sure, they paid the price for being too open at times, but if they were going to go out, they were going to go out on their own terms, playing a brand of football that is difficult to criticize. Numerous fans will have enjoyed Canada's efforts far more than the majority of other teams, and that's not something to dismiss lightly.
Special mention for wunderkind
The whole team bought into John Herdman's attack-minded and positive philosophy, but nobody embodied it quite like Alphonso Davies, who shouldered the responsibility of being the talisman superbly.
There's always going to be tremendous pressure on a player like Davies. The youngster is considered to be the best player that Canada has ever produced, and he plays for German giants Bayern Munich, which means that big things are expected of him when he links up with the national side.
Despite missing a penalty just 11 minutes into the opening game, Davies led the charge for the Canadians with several skilful and lung-busting runs up the pitch, his dazzling combination of pace, power, trickery and proved to be far too much for the opponents on multiple occasions. But for some poor finishing, the 22-year-old would've had a couple of assists to his name.
It was Davies who scored the goal against Croatia too, and in general, much of Canada's positive attacking play went through Davies, who will be approaching his prime when the World Cup in his homeland arrives in 2026. It's highly unlikely that we've seen the last of this star player at the FIFA World Cup. Watch this space.
Room for improvement
So, where did the Canadians fall down? First and foremost, for the first World Cup effort in decades, what the Herdman's players produced was far from terrible. In fact, they can leave Qatar with their heads held high, that's for sure. Even though they failed to get the desired results, they approached the game the right way, they entertained their fans with fast, high-intensity, high-octane football, and they've certainly laid some rather solid foundations ahead of the next World Cup, which just so happens to be hosted partly in Canada.
The room for improvement is definitely in the defensive third, there can be no denying that. In each of their three games, the Canucks were a little too open at the back. Even against Belgium on match-day one, when they conceded just once, they allowed their opponents too much space to break into, while they offered little resistance when push came to shove. Sure, they play an offensive game, which means that being open is often an occupational habit, but they need to find a better balance.
To find a better balance, they must improve in terms of end-product. If the final third quality increases, then they can pick and choose their attacks more wisely, which should help them to leave themselves less exposed at the back, which at times was a huge issue. It's probably why they conceded seven goals in three group games.
Leaving themselves too open was not the only reason why they failed to advance from the group stages, picking up zero points in the process, oh no. In fact, that had very little to do with the fact that they failed to get something from their opening game against Belgium, during which they were absolutely the superior side.
The next steps
In truth, it wasn't big things that went wrong for Canada at the World Cup in Qatar. Realistically, their downfall comes down to a combination of some naivety, which is understandable given their lack of top-level tournament experience and poor luck.
We really must be honest and say that they could've very easily won their opening game against Belgium, which could've had a knock-on effect. OK, they didn't, and they failed to recover, so what are the next steps? How do Canadians bridge the gap between themselves and those who made it through the group stages?
On the right track
First and foremost, they simply need to keep going. Keep trying to play their own game. Herdman really does have some great talent at his disposal, and a lot of his highly talented players are far from finished articles.
Let's not forget the likes of Davies, David and Buchanan are all 23 years of age or under, and they're all playing their club football in Europe, so the improvement will come, that's for sure.
Pick their moments
Aside from that, in terms of specifics, the Canucks, between now and the next World Cup, need to find a way to manage games better. Of course, they don't want to lose the attacking drive and high-intensity pressing that made them so threatening at times during their stint in Qatar, but as touched on above, they need to find a balance; they need to work on knowing when to go for it, and when to dig in a keep things a little tighter.
At the end of the day, when it comes to tournament football at the highest level, it's not always about being on the front foot. Some of the best teams ever to grace the World Cup have been successful because they've had the nous to know when to adopt a more pragmatic approach. Sure, it can get a little dull from an entertainment point of view at times, but at the World Cup, it's all about getting the job done, and sometimes you have to do it the ugly way.
Making huge leaps
In general, Canadian football has come by leaps and bounds. There's a real feeling that qualifying for this World Cup was anything but a fluke, and to many people who follow the CONCACAF game, they are the best team in that region, better than both the US and Mexico, which is a testament to how far they've come in recent times.
The grassroots game has improved, while Canadian Soccer League clubs in Canada have advanced quite considerably in terms of talent production. Plenty of good players are now coming through at teams like Toronto, Montreal and Vancouver, while more and more of those products are heading to play in Europe, as we've seen in recent times with the likes of Jonathon David, Alphonso David and Tejon Buchanan. Who knows, by the time the 2026 World Cup comes around, there could be a whole host of new talent waiting to line up for a Canucks team that looks upwardly mobile.