Golf Betting Systems & Strategies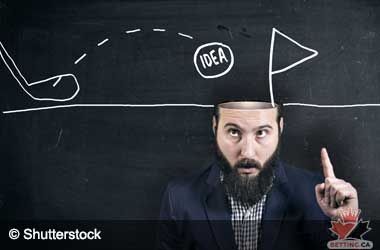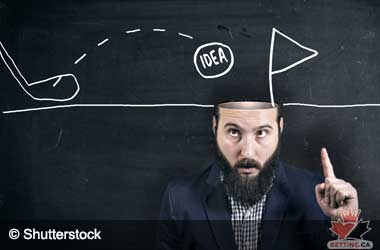 Unless you're an avid fan, then golf probably won't spring straight to mind when you start betting on sports. Most people tend to start with a few plays on team sports such as Soccer, Basketball or American Football.
Golf is a unique sport, and therefore, it represents unique betting opportunities. In this article, we're going to look at why you might bet on golf, as well as look at golf betting systems and strategies.
Why bet on golf?
First things first. Let's look at why somebody might bet on golf? After all, it's certainly not the first sport you think of when you think of sports betting.
Maybe you want to combine your love for golf with some sports betting action, or maybe you like sports betting and are looking to bet on a different sport. Either way, golf can be a great sport to bet on, but why?
What often attracts bettors to golf is the possibility of bagging a high-odds winner. Because so many players tee off in a golf tournament, whether it's on the PGA Tour, the LPGA Tour, the Korn Ferry Tour, or the European Tour, lots of players get down to business, which means that there are big odds on offer.
Even those who are considered favourites to win the tournament can often be bet at odds of 12.00 or 13.00. In the NFL or the NBA, strong favourites are often priced at odds such as 1.50 or even shorter, while a strong favourite in golf can be 8.00 or 9.00 in the betting.
Another thing that draws players to golf betting is that there's plenty of time. In other words, a golf tournament takes a long time, so there's plenty of time for things to go right. By the same token, there's plenty of time for things to go wrong, but some bettors like the slow-burning nature of a golf bet.
What is a betting system?
Betting systems may seem confusing, and some can be, but the very nature of a betting system is quite simple.
A betting system is essentially a set of rules or categorizations that helps bettors to identify viable bets. Some systems are complicated, some are not.
For example, if you like to bet on soccer, you may devise a system that identifies home teams to win bets or both teams to score bets.
Using golf as an example, your system may be based on players who play well at certain courses. You could create a system whereby you bet on players who've achieved certain finishes at a certain tournament a certain amount of times over the last five years.
Some people are put off by betting systems because they think devising a system is too serious an approach and that it takes the fun away. This is partly true, as betting systems are generally devised and used by serious bettors, but many bettors enjoy using systems, so it can be fun too.
Essentially, if you want to try and profit from sports betting, especially golf betting, the betting systems can help. Don't shy away from them; learn about them and use them to your advantage.
Golf betting systems
There's lot you can do with golf betting. There are lots of different markets to bet on and lots of different angles to take. This means that the possibilities in terms of golf betting systems are somewhat endless.
If you're new to golf betting, then you'll want to keep it simple, but that's OK because there are lots of simple rules you can put in place to define simple systems, some of which can be very profitable.
To show what a golf betting system may look like, below are a couple of examples of simple golf betting system ideas.
The player's in-form system
Lots of golf bettors like to bet on golfers only when they've hit form, which is far from the worst idea. The idea is that it's better to bet on golfers coming off the back of some positive efforts than to bet on golfers who've been struggling in recent weeks.
This type of golf betting system can have various rules. For example, you could bet on golfers who've finished inside the top five more than once in their last five tournaments. You could bet these golfers to win.
Another variation here could be to bet on golfers who've finished inside the top 25 in each of their last three events or three of their last five. The possibilities are endless, and there are plenty of golf betting systems that can be built around players being in hot form.
Course fit system
Another approach that golf bettors can take is to try and identify players who are good course fits. For example, if an upcoming tournament is at Pebble Beach, look for players who've played well at Pebble Beach before.
You can make it as simplistic or as complicated as you like. You could choose to bet on golfers who've had at least three top-five finishes in their last ten visits to Pebble Beach, for example, or look for players who've consistently shot close to a winning score at Pebble Beach.
Looking for players that fit the course and have a proven track record will also help you to eliminate players. After all, if a player consistently plays poorly on a certain course, then you can probably rule them out. This approach can help to narrow down the possible betting options.
Golf betting strategy
As mentioned above, golf betting is reasonably unique, so there are many things that you should be aware of that may not be relevant when betting on any other sports.
To stand a chance of being successful as a golf bettor, which can be classified as making a profit in the long run, you need to employ some form of strategy, as all successful sports bettors do, no matter what sport or sports they bet on.
When forming your golf betting strategy, you should always take into consideration the following things. They may seem small, but each and everyone can help the golf bettor.
Strokes gained
Nowadays, there's plenty of information to help the golf bettor, and the many strokes gained metrics are great tools to have. Understanding how players perform in relation to their peers in certain areas, such as strokes gained: putting or strokes gained, tee-to-green, can really help the golf bettor to make more informed decisions when it comes to placing wagers.
For example, if you're thinking of betting on a certain player, but then you realize that in their last five appearances at the venue where the upcoming event will be played, they've performed terribly in terms of strokes gained: approach, and you know that strokes gained: approach has historically been an important metric at the venue, then you're likely to prevent yourself placing a poor bet.
Understanding and harnessing strokes gained data is a key part of the modern-day golf bettor's strategy.
Recency bias
Understanding recency bias is crucial.
Recency bias in betting presents golf bettors with some exciting alternative opportunities. If one or a few golfers are overbet because of their recent success, then there will be other players who probably should be lower in the betting than they actually are. Look for those players.
Patience, patience, and more patience
Patience is HUGE in golf betting. Unfortunately, the nature of the sport means that, for the most part, golf betting is frustrating, but it can be incredibly rewarding, especially if you're patient. Fortunately, particularly if you're betting on players to win tournaments, when you do win, you're going to win big, at least in relation to the size of your stake. This means that you don't need to win often to make a profit in the long run, you just need to stay patient.
Specialize
Even with a sport like Golf, there's a lot to focus on, so narrow it down. If you want to be betting on top-tier action, then focus your attention on the PGA Tour.
Within the PGA Tour, narrow it down even more. Maybe you'll choose to try and identify tournament winners, or perhaps you'll go for Top-10 bets each week. It's OK to do both too, but don't try to spread yourself thin.
Know the players
The more you study the game, the more bets you place, and the more that you delve into, you'll start to build up a profile for each player. From a playing and performance point of view, you'll know what they like, what they dislike, what their strengths are, what conditions they thrive under and on what type, of course, they play their best golf on.
Keeping on top of the stats and knowing how players perform in certain situations is a critical part of making sensible golf betting decisions, which is, of course, an integral part of any golf betting strategy.
Don't be put off by a sleeper.
First off, what's a sleeper? In golf betting, a sleeper is a player who hasn't won for a while but may do so again soon.
Sleepers tend to go a long time without really featuring too high up on the leaderboard, but then they'll bounce back with a high finish or even a win because they suddenly have conditions to suit. If you come across a player who looks suited to a certain course/tournament and has a positive history in the event/on the course, from both strokes gained and final position point of view, then don't let the fact that they've not done much recently put you off.
Best Canadian Golf Betting Sites