Lottery Ticket Prices Increased – Does Higher Stakes Means Lower Jackpots?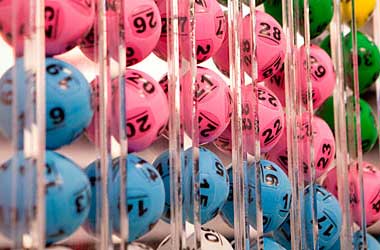 You can place a wager online for any lottery being held in any country of the world from the comfort of your own home, and if proof was needed that placing a wager at a betting site is more advantageous than placing an entry directly into a lottery then it is what has just happened in the UK that will open your eyes to this.
The lottery organizer in the UK has just raised the price of an entry into the twice weekly Lotto draw from 1.00 to 2.00 and that means players will have to stake twice as much as before whilst still having the same chance of winning.
To add insult to injury the actual prizes on offer have not all doubled in value, admittedly the smaller paying winning payouts have been slightly increased however this is at the cost of the higher paying payouts!
Getting three numbers from the first six drawn will award a payout of 25.00 which is an increase of 15.00, but get five numbers from the six and the payout will be halved in value as will the payouts for matching five numbers and the bonus ball.
If a player matches four numbers form six drawn then they are awarded a payout of 100.00 which increased from the average 60.00 payout for this winning combination, and the 6 number jackpot combinations will increase on a Saturday by just short of 1Million Pounds.
Now that massive doubling in the cost of buying a lottery ticket in the UK is quite a dramatic cost increase, however if you are looking for many more winning opportunities then it will pay for you to forget all about buying tickets into the draw directly and bet on the lottery at one of our featured betting sites, for the odds and winning payouts are much better.
For example at BetFred you will find odds on offer of a generous 6/1 by picking just one number to be drawn out of any UK lottery held, however if you opt to pick 2 numbers from the first 6 drawn then you will get a generous 60 to 1 odds.
Things start getting much better by way of payout odds when you select just three numbers to be drawn out of the lottery machine, for if your numbers match the three drawn then the payout odds will be a large and generous 725/1!
Now look at how much you will win for picking four numbers on the above lottery and then compare those payouts to the winning odds offered by BetFred for picking correctly four numbers form the first six drawn out, this winning combinations pays a whopping 7500/1!
Finally the amount you can win on the BetFred betting site for picking just five numbers from the first six drawn really will change your life, even if you stake small modest amounts, for the winning odds awarded for this combination is a massive 150,000/1.
It is really a no brainer for anyone wanting to play a lottery wager for them to do so at online betting sites such as BetFred who have a dedicated section of their website cater for lottery bettors.