Latest Prediction For The 2020 U.S. Open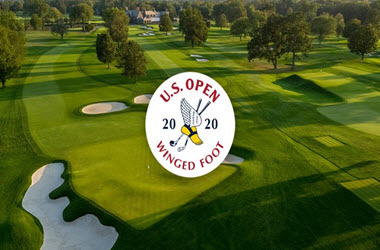 The 2020 U.S. Open that was originally scheduled to take place between the 18th and 21st of June is finally set to begin on the 14th of September and will run concurrently through to the 20th. This years Open will be held for the 6th time at the famed Winged Foot Gold Club in Mamaroneck, NY.
Considering the lack of competition due to the coronavirus. The Open is expected to create challenges for golfers due to it featuring long and tight fairways and fast greens. The course covers nearly 7,500 yards across its 18 holes, 200 more than when last played in 2006. It includes nine four-par holes and will prove to the ultimate test of skill and determination, even for the seasoned veterans.
The good news for fans is this years Open includes a mis of seasons players as well as those who are up and coming such as Bryson DeChambeau. It also will see guys like Phil Mickelson, who is this weeks dark horse, and Tiger Woods. With a prize pool of $12 million up for grabs, many on the tour will be vying for their chance to lay their hands on a piece of it.
Last years winning, Gary Woodland has seen a turn in his status that is seeing him ranked in them idle of the pack. 2019 runner up Brookes Koepka, who for unknown reasons is not competing, as it seventh place finisher, Adam Scott.
Best Online Sportsbooks To Bet On The 2020 U.S. Open
Unfortunately, fans hoping to catch a glimpse of their favourite golfers and cheer them on will have to do so while watching the televised event. The reality for this year is the Open will be different, not only for those hitting the links, but for the grounds keepers, equipment staff, catering and all who play a part in operating smoothly. The USGA has policies in affect that govern the number of players in a bunker, arrival and tee times and essentially, all aspects of the tournament to ensure the risk is greatly reduced.
With that said, heading into the U.S Open, there are some unexpected front runners worth looking at to try to determine who may be the last man standing per se.
Top Three Contenders
*Odds have been provided by 888Sport and are accurate as of 15/09/2020
Dustin Johnson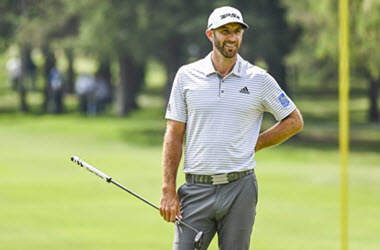 Odds to win: 1.16
After winning the FedEx Cup Playoff and coming in second in his last four tournaments, Dustin Johnston is a hot commodity. At 36, Johnson is in his prime and playing the best golf of his career, hence his No.1 FedEx Cup ranking.
In 2020, even with the suspension of play, Johnson has three titles to his credit and seven top 10 finishes. With an average driving distance of 311 yards, he is one to watch going into the U.S. Open, especially with the gruelling number of 4 par holes.
Jon Rahm
Odds to win: 1.20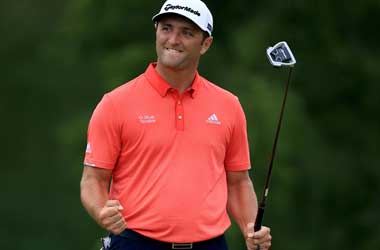 Jon Rahm, despite the lockdown, has been on a breakthrough year. The Spaniard not only achieve the No, 1 rank for a short stretch this summer but took home his first major championship.
Add to that four top 10's in his last six events, and you have top contender who will force Johnson to stay one step ahead. Slightly less in his driving distance, Rahm makes up for it with a solid greens performance and high scoring average – expect to see Rahm near the front of the pack.
Justin Thomas
Odds to win: 1.23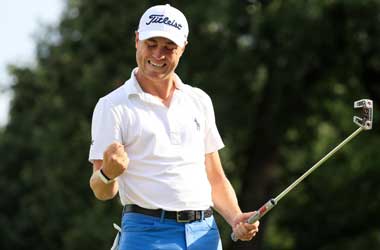 Justin Thomas has had a solid year in 2020 after winning the World Gold Championship, taking top honours at the Sentry Tournament and the CJ Cup.
Thomas is one of the few who can lay claim to 10 top 10 finishes this season, and with a No. 2 FedEx Cup ranking, 2020 is proving to be a stellar year for the American. The big question is whether he is capable of holding his own at the Open, some believe he can, but with five previous failed attempts, the Open is not statistically in his favour. Still, counting him out would be a mistake.
Dark Horse: Phil Mickelson
Odds to win: 2.20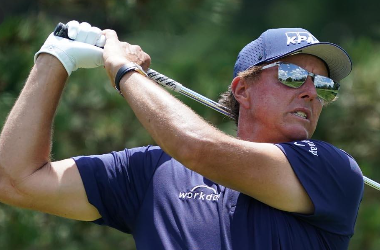 At 50, one almost has to wonder why Mickelson is still making an effort to play the Open. A regular on the senior's tour, the belief that Mickelson, a celebrated golfer is in contention is simply not the case.
Absent of a win since the 2019 AT&T Pebble Beach Pro-Am, he has yet to do better than a T2 finish at the Open, but should he pull it off, he would enter the history books at the oldest player to win the U.S. Open. For bettors, it could prove to be a payday worth celebrating.
Our Prediction
Much like the oddsmakers, it is hard for us to deny that Dustin Johnston is our favourite going into the U.S. Open, and much like the oddsmakers, we are expecting to see him leap to the front of the pack early on.
Johnston is consistent, and in golf, consistency matters, therefore, our money is on Johnston to hoist the trophy on the 18th.