70th Anniversary Grand Prix Betting Preview & Latest Odds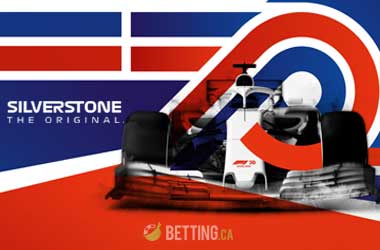 Last week saw Formula One descent onto Britain's historic Silverstone, considered one of the most prestige races next to Monaco. The race wasn't without drama, as so often is the case around the gruelling 5.891-kilometre circuit.
Once again Lewis Hamilton took the checkered flag earning his seventh title but not in the fashion he had hoped after experiencing a puncture with less than half a lap remaining.
However, with F1 firmly entrenched in the hearts of race fans, the real celebrations come on the heels of the sports 70th anniversary.
The anniversary race will be held this coming weekend on the 9th at Silverstone, and naturally, all teams will participate in this historic event. This will be the second of two back-to-back races this season.
Best Sports Betting Sites to bet on the British GP 2020
Formula One's roots date back to the 1920s and 30s but didn't begin as a federation until 1946. Since its inception, the sport has changed with advancements in aero-design and technology. It hardly resembles the days when drivers like Juan Manuel Fangio and Jackie Steward battled for supremacy. In its place and continued development saw the likes of Niki Lauda, Alain Prost and Nigel Mansell all being celebrated for the rawness of their racing skills. Yet few others have stood at attention and garnered such passion like Ayrton Senna and Michael Schumacher.
Heading in the 70th Anniversary race, it is hard not to conjure up memories of past races and triumphs. While Sunday's race will be a celebration of the sports history, the race is expected to return similar results that have been seen in the last several years. Formula One is set to make changes in hopes of evening out the field and seeing the sport once again becoming more competitive.
Drivers to Watch
However, few changes are expected on Sunday and will most likely see the same top contenders sitting in pole position and near the front of the pack. This for many will be disappointing as it would have been exciting to see a rawer form of racing. Hamilton will undoubtedly be favoured to cross the finish line first, and likewise, others such as Teammate Valtteri Bottas will be close behind, as will Max Verstappen.
Of course, being such an important race on the F1 circuit this year, it is only fitting we take a look at those expected to generate the most favourable results. Unfortunately, the top three read like many recent races with Hamilton, Bottas and Verstappen sitting at the top of oddsmakers.
* Odds have been provided by Bet365 and are accurate as of 04/08/2020
Lewis Hamilton
Odds to win: -300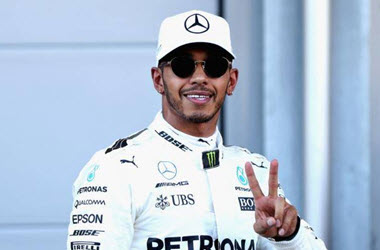 This obviously comes as no surprise to anyone following F1 over the last several years.
While Hamilton may not have the naturally racing ability as past icons such as Michael Schumacher, he has no doubt made his mark on the sport and continues to break records previously thought unbreakable.
After winning his 7th title at Silverstone, Hamilton's love of the track will see him charging hard to add another trophy to his collection.
Valtteri Bottas
Odds to win: +350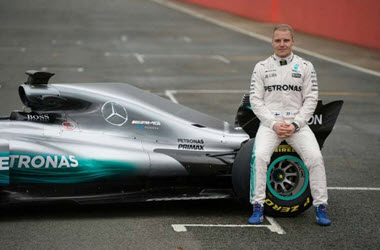 Valtteri Bottas has made it known he is not content with being second fiddle to Hamilton, and while he finished in 11th last Sunday, he remains a top contender for this coming Sunday's race.
He remains only five points behind Hamilton in the drivers' championship and could easily give the Brit a challenge for the lead, if not overtake him.
Max Verstappen
Odds to win: +750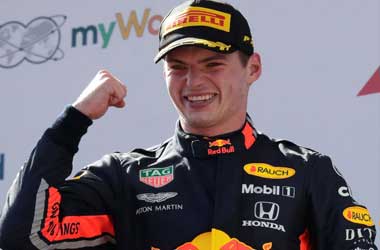 Many consider Verstappen, the likely candidate to take over the top spot in F1 after Hamilton retires.
A solid driver with a natural racing ability, he has the skill and drive to be number one.
He has given and continues to pressure Hamilton and while 30 points behind in the standings, a few wins under his belt and top 5 finishes could see him in a close race for the championship.
Dark Horse Pick: Romain Grosjean
Odds to win: +20000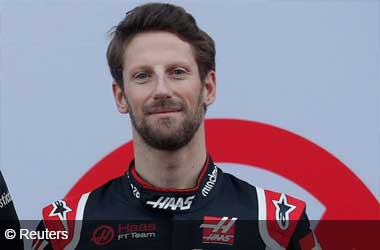 Romain Grosjean, driving for Hass has so far failed to perform well so far this season.
Grosjean failed to finish in Austria after going out on lap 49, finished 13th at Styria, 16th at Hungary and at last weekends race at Silverstone he finished a disappointing 16th.
However, while he has yet to have a distinguished F1 career, results can always change for a few nods in his favour could pay dividends should disaster strike.
Other Odds
Charles Leclerc (+5000)
Lance Stroll (+6600)
Nico Hulkenberg (+8000)
Kimi Raikkonen (+250000)
Our Verdict: Lewis Hamilton takes the checkered flag
The reality is, four races into the delayed 2020 season, Hamilton has won three, and the expectation much will change is rather low.
The British driver considered Silverstone one of his favourite, and after winning in front of his hometown last weekend, a repeat seems mostly like. Therefore, we are playing it safe and putting our money behind Hamilton for the win.