British Grand Prix 2020 Betting Preview & Latest Odds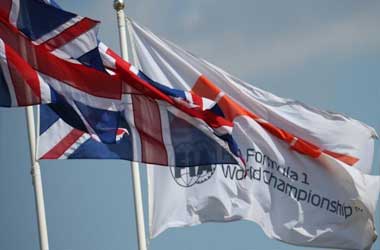 After the season was halted due to the coronavirus pandemic, Formula One is once again racing. The season got underway in July with the Austrian Grand Prix and quickly followed with the Hungarian Grand Prix two weeks later.
However, with a condensed schedule, only thirteen races have been announced so far, with the next slated race being the British Grand Prix.
The British Grand Prix is an iconic stop of the Formula One circuit and one that carries a certain level of prestige. It is also the home track for Lewis Hamilton, a six time F1 Champion and last year's race winner.
After winning in Austria and again in Hungary, Hamilton is once again leading the driver's standings and favoured to win next week when F1 rolls into Silverstone.
This by no means Hamilton will have an easy time or is guaranteed a win as close on his tails is teammate Valtteri Bottas who currently sits in second with 58 points. However, it is abundantly clear that the Mercedes once again have the edge over the other teams as Red Bull's Max Verstappen is well back with 33 points.
Best Sports Betting Sites to bet on the British GP 2020
Hamilton dominated in Hungary after a disappointing opening race in Austria. Now with back to back wins, he pulled ahead early at the start of the Hungarian GP building up an eight second lead after three fast laps on a wet circuit. After switching to dry ties, he increased that lead to over 21 second seconds and cruised to victory.
However, while Hamilton and Mercedes are favoured, a lot can happen in a race and predicting its outcome can be a hit and miss exercise. Being that next weekend's race is the 70th Anniversary British Grand Prix, there is no doubt the British driver will be gunning for a win.
Drivers to Watch
The British Grand Prix is scheduled to take place starting on 31st of July with race day taking place on the 2nd of August. The most obvious to watch is Hamilton of course, but close behind is Valtteri Bottas and Max Verstappen. Lando Norris and Alex Albon have also had strong starts for McLaren and Red Bull and definitely are contenders to place in the top 10.
Sebastian Vettel continues to disappoint in his Ferrari, as has Charles Leclerc. Ferrari has struggled to perfect to get their cars performing well, and it is not expected much will change during practise and qualifying at Silverstone. Canadian Lance Stroll, driving for Racing Point BWT has seen solid results with the Mercedes engine and is another to keep an eye on as he looks to earn his second podium F1 finish.
That said, let's take a look at the top contenders for a podium finish.
* Odds have been provided by Betonline and are accurate as of 29/07/2020
Lewis Hamilton
Odds to win: 1.41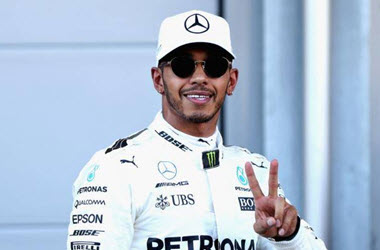 Lewis Hamilton is again the favourite to win the 2020 British Grand Prix.
The Brit has again taken over the lead in the drivers' standings and appears to be in fine form as was evident by the commanding lead he held in Hungary. Hamilton has won six British Grand Prix titles, the most of anyone driver in the history of the race.
Silverstone is a track favourite for Hamilton, who has earned six poles in thirteen starts at the famous Silverstone, and only finished outside the top 10 once.
Valtteri Bottas
Odds to win: 2.90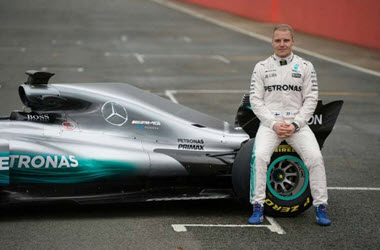 Valtteri Bottas will be Hamilton's biggest threat come race day as long as he sits near the top of the field, and there is zero indication that won't happen.
Last season was Bottas' best so far, and 2020 is looking promising as well with the Finnish driver only five points behind. Bottas came out strong in the opening race of the season and took the checkered flag. However, he was second at the Styrian Grand Prix and third at the Hungarian Grand Prix.
The boom line is he is racking up points and proving a top contender for a possible drivers' championship win, even if averaging 5.9 seconds behind Hamilton.
Max Verstappen
Odds to win: 1.25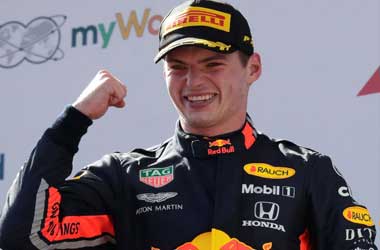 2019 was a breakout year for Max Verstappen. He earned a career best third place finish in the championship race and was considered one of the top drivers to give Hamilton a run for his money this year.
While Verstappen had a rough start in the opening race, he returned and earned a third-place finish at the Styrian Grand Prix and second at the Hungarian Grand Prix.
Verstappen is known for good starts at Silverstone, so definitely keep him in your sights.
Dark Horse Pick: Esteban Ocon
Odds to win: 2.85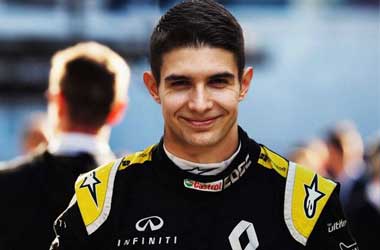 Esteban Ocon currently is sitting in 13th in the drivers' standing. At 23, his best place finish in F1 was 8th.
Ocon was put down to a test driver in 2019 but earned a seat once again this year after he signed with Renault alongside Daniel Riccardo.
While having the experience of Riccardo to help guide him, he is still a long shot with few expecting results that will see him atop the podium. Still, it doesn't hurt to drop a few just in case as the payoff is worth the risk.
Other Odds
Lance Stroll (2.65)
Daniel Ricciardo (1.44)
Lando Norris (1.66)
Carlo Sainz Jr (2.20)
Our Verdict: Lewis Hamilton Wins
With six poles and six BGP titles, our money is definitely behind Hamilton to win. He not only is in perfect driving form but clearly focused on winning his 7th Drivers' championship. The bottom line, he continues to find what is needed to be out front, and that makes him our top choice to win at Silverstone next weekend.