Australian Open Betting Sites in Canada 2023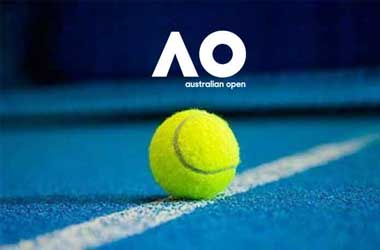 The Australian Open is the first major of the tennis season, usually taking place during the last two weeks of January. After a two-month break, tennis players and fans look at the AO with great anticipation.
Because the Australian Open is such a high-ranking tournament, every online sportsbook that offers tennis covers it to a great extent. AO matches have dozens of markets, and there's also the futures market that lets you predict who will win the tournament months before it begins.
This article will list some of the best Canadian-friendly sports betting sites where you can place wagers on Australian Open tennis.
Apart from that, we will share a few words about our selection process, talk about the different bets you can take, and give you a few tips that can come in handy once the tournament starts. Enjoy!
Our Top Recommended Australian Open Betting Sites

The Australian Open (and tennis, in general) is very popular throughout the world. Bookies know this all too well, so they won't miss out on including the Australian Open on their list of betting markets.
Canadian gambling laws are constructed in such a way that online betting is technically not illegal even when pursued on offshore betting sites.
This means that Canadian bettors have an almost endless amount of options for choosing where they want to place their AO bets.
We scanned all online sportsbooks that accept Canadian players and selected a few that we consider the best. Check them out below!
How We Selected the Best Australian Open Betting Sites in Canada

With so many options, our job of narrowing down the selection was anything but a breeze.
Nevertheless, after days of work and meticulous research, we finally completed our list, and we stand by its legitimacy.
We understand that some of you might be skeptical when running into these sorts of recommendations, which is why we wanted to share our selection process with you, letting you know that we looked into every little detail when conducting our reviews.
Licensing and Safety
The main thing we want our readers to know is that they will be 100% safe no matter which of our recommended Australian Open betting sites they end up choosing.
Testing a betting site for legitimacy and security is the first thing we do when conducting our research. If a betting operator can prove that it owns a valid licence from one of the major online gambling jurisdictions, we can say with certainty that it provides a high level of security.
Nevertheless, we always go the extra mile and look into the operator's security systems to uncover how it protects players' data.
Reputation
While we like conducting our own reviews, it doesn't hurt to look at what other reputable sources have to say about a particular betting site.
Moreover, since we recommend these websites to our readers, we like hearing what the players themselves have to say about their experience with a given operator. This gives us a clear notion of the operator's reputation and whether it had any significant issues in the past.
Australian Open Betting Bonuses
Every major sportsbook has a welcome bonus and a few other promotions that the bettors can claim along the way. These bonuses are usually compatible with all sports and events, including the Australian Open.
However, since this is such a massive event, many operators prepare special bonuses just for that occasion. These can include various free bets, cash bonuses, cashback promotions or specific accumulator bonuses for placing more than one AO match on your betting slip.
When estimating the quality of these bonuses, we don't only look at their surface value but also read the small print and check terms and conditions concerning wagering requirements, minimum deposit limits, maximum cashout, minimum odds, expiration dates, and more.
Website Design
The look and feel may not be the most crucial factor in choosing the right betting platform, but it's nevertheless something that can affect your overall betting experience.
A betting website should have a clear and concise design, displaying only essential information and making navigation easy for everyone, from beginner bettors to more experienced players. More than anything, a website should have fast loading times, which is especially useful in situations in which you need to place a time-sensitive bet.
Mobile Betting
Watching the Australian Open in a sports bar or at your friend's house is where a betting site's mobile website can show its usefulness.
Coming back to our previous point, this is where design also plays a key role. Since you'll be working with limited screen space, the bookie's mobile site designers should make it so everything fits perfectly, ensuring a great user experience.
Among our recommended betting sites are some that also offer a mobile app that can be downloaded for free and installed on your latest iOS or Android device.
Australian Open Betting Markets
The Australian Open is one of the most exciting events in terms of betting due to the numerous variety of betting options.
While rating Canadian AO betting sites, we paid attention to the range of markets they offered and made sure they came in large quantities. Apart from betting on match winners, these operators will allow you to guess the number of sets, the number of games, the tournament winner and more.
Odds Quality
Every bettor wants to get good value for their wagers. While the odds for Australian Open matches tend to be similar across different betting sites, small discrepancies still exist, and they can sometimes make all the difference, especially if you like betting big.
All of the sites on our list offer above-average odds, which is undoubtedly one of the main reasons they are considered industry-leading sportsbook brands.
In-Play Betting and Live Streaming
Australian Open matches can last for hours, making them ideal for
in-play betting
, available on every one of our recommended websites. While betting live, you can explore all of the same markets that are available pre-match, but also wager on some exclusive ones like
"who wins the next game" or "player to break first"
.
The Australian Open is a massive event in the world of tennis, so finding a channel that broadcasts it will be easy. But, if you don't have that opportunity, you should know that some of the betting sites on our list offer HD live streaming.
Banking
The ability to make easy deposits and withdrawals is imperative when betting online. We paid great attention to this when selecting the top Canadian AO betting sites, making sure that the operators on our list offer a decent amount of payment options and allow for quick and feeless transactions.
Our research also included looking into deposit and withdrawal limits and making sure that those limits were optimal.
Moreover, we gave slightly higher ratings to betting sites that accept the Canadian dollar and popular Canadian banking services, such as Interac, iDebit and InstaDebit.
Customer Support
All betting websites should strive to satisfy their customers, and a big part of that has to do with the quality of customer support.
Firstly, customer support should be available at all times, allowing bettors to ask questions and give feedback through multiple channels, such as live chat, email, and telephone.
Also, the support team needs to be responsive, not making the players wait longer than necessary.
While all betting sites on our list have customer service agents fluent in English, we also looked to include some that will cater to French-speaking Canadians.
Is Betting on the Australian Open in Canada Legal?

The short answer to this question is yes, but it's a bit more complicated than that. Namely, Canada has made sports betting legal, but only to an extent.
Several provinces have their own betting websites, but not many Canadian bettors like visiting them due to the limited number of events and markets and the fact that taking single bets is still illegal.
Instead, Canadians resort to offshore betting sites that, while officially not legal, are technically not illegal either.
Since these websites operate outside of Canada, the Canadian authorities have no jurisdiction over them. Of course, they can still forbid their players from playing on these websites, but there's nothing in the law books that explicitly relates to offshore sports betting.
In other words, online sports betting is legal and safe in Canada. Furthermore, there are no specific rules as to which sports are legal, so betting on tennis and the Australian Open is treated like betting on any other sporting event.
How to Start Betting on the Australian Open
Do you need some help placing your first Australian Open bet online? Here are all the steps you need to take:
Signup To A Sportsbook With Australian Open Markets
Select a top-rated betting site from our list.
Go to the betting site's homepage and click on Register (could also be Sign Up or Join).
Complete the registration process by filling out a form with personal details.
The registration form is also where you will likely be able to choose your preferred currency.
The operator will give you instructions on how to activate your account (usually an email verification or an SMS code).
Make A Deposit
Navigate to the site's Cashier section and start the deposit process.
Select your preferred payment method and type in how much you wish to deposit.
Tick the box claiming that you want to use the operator's welcome offer.
Once the deposit goes through, you will see the amount on your account page.
Make A Australian Open Bet
Find
tennis
among the bookie's list of available sports and navigate to Australian Open markets.
Start filling out your betting slip!
Canadian Betting: Australian Open
The Australian Open was the only major tournament last year with Djokovic retaining his title that was able to take place in normal circumstances as the situation with COVID-19 still hadn't gotten out of hand.
As things changed, big tournaments were cancelled, postponed or held without fans in the stadiums.
According to the current plan, the 2021 Australian Open should take place between Monday, January 18 and Sunday, January 31. However, certain news outlets have suggested that the tournament might get pushed back a few weeks due to lockdown and other safety measures.
It is difficult to predict what will happen between now and January, but it is likely that the tournament will be held sometime in the summer in Australia.
Different Types of Australian Open Bets
Tennis is one of the most popular sports for betting because of the popularity of the sport itself and because it allows bettors to explore all sorts of attractive betting markets.
Here are some of the most common markets you'll be able to find once the Australian Open begins.
Match Winner
This is the primary tennis market and the simplest one to understand. You will be placing a bet on one of the two players (or teams in the case of doubles) to win. Since there are no draws in tennis, there can only be two outcomes.
Due to its simplicity, the matchwinner is ideal for beginner bettors looking to get acquainted with tennis betting before moving on to other, more complex markets.
The odds, however, are not very attractive for early tournament matches where the favourites are clear.
Set Betting
There are several types of betting markets that involve sets in tennis, the most popular being the set winner.
Set winner practically works the same way as match-winner, the difference being that this market allows you to bet on the winner of the current set. You may be able to bet on who wins the first set before the match begins, while the second, third, and potentially fourth and fifth set winner bets become available during the match.
Apart from set winners, you can bet on how many sets each of the participants will win. In other words, you will be betting on the correct score (3-0, 3-1, or 3-2 for male singles and 2-0 or 2-1 for all other categories).
Other bets involving sets have to do with their overall number, which we will cover next.
Over/Under (Sets and Games)
When betting on the correct score, you are guessing how many sets will be played and who will win the match. Over/under set betting excludes the latter and only cares about the set number.
This is especially useful for matches you predict will go the distance but are not sure who the winner will be. For example, if you feel like the match between Nadal and Djokovic will go into a decider, you will bet over on the 4.5 line.
Of course, since there can only be a small number of sets in tennis, this market is not that popular. However, you can also bet on how many games the match will end up having.
This is where you need to take into account the opponents and their play styles. If two big servers are facing one another, chances are that there will be many tiebreaks, so a high number of games is likely. If a tournament favourite is playing against a clear underdog, we might see a bagel or two, so the logical thing would be to bet on under.

Handicap
Do you remember when we talked about match betting being a bit boring in the early rounds due to many favourite-underdog matchups? Well, bookies have found a way to make these interesting as well.
With handicap betting, a favourite is given negative points relating to the number of games or sets.
For example, if Roger Federer is playing a qualifier in the first round, he will almost certainly win the match, so the bookie will give a certain number of games to his opponent at the start. If that number is 9.5 and Federer wins the match 6-2, 6-3, 7-6, his opponent will actually be the winner in the handicap market, as Roger only won by an eight-game margin.
The bookies will always try to add or subtract the number of games and sets, so the chances of each outcome end up being approximately 50-50.
In-Play Betting
There are plenty of in-play bets that bring almost non-stop fun to betting on the Australian Open. Bettors will be allowed to explore markets such as who wins the next point, the next game, whether a game will go to the deuce, whether a set goes to a tiebreaker, who breaks first, the total games in the set, the margin of victory and many more.
Outright Betting
If you have a hunch regarding who will win the tournament, you can place your bet on the outright market. You are allowed to pick a tournament winner for both male and female categories, while there can sometimes be odds for doubles and mixed doubles.
You can bet on the tournament winner before or even during the tournament. Of course, as more players drop out, the odds are lowered. Some sportsbooks also allow you to predict the round of elimination for some of the top players or determine whether they will reach a particular phase.

Australian Open Betting Bonuses
Every sportsbook on our list will reward you with a welcome bonus for creating an account and making your first deposit. However, you don't need to wait until the tournament begins to use bonuses, as there are plenty of promotions for regular players as well.
In any case, here are the most common types of sports betting bonuses that you can take advantage of during the AO:
Free Bets
For making a deposit and laying down a qualifying bet, the operator will reward you with free bet credits that you can use for any number of markets at the Australian Open. If you lose, it's as if nothing happened since it wasn't your money, to begin with. However, if you win, you get to keep the winnings, although you might need to meet the wagering requirements first.

Cash bonuses
Unlike free bets that reward you with a predetermined amount of free bet credits, how much money you get via cash bonuses will depend on how much you've deposited. If the bonus is 100% up to C$100 and you deposit C$80, you will get an additional C$80 in the form of bonus credits. The deposit match can sometimes be higher or lower than 100%. As with free bets, the cash bonuses have wagering requirements that you need to meet before requesting a withdrawal.

Cashback
Cashback can be seen as an insurance bonus. For example, the bookie will return 10% of your net losses during the Australian Open. If you lost C$200 betting on AO over those two weeks, you would get C$20 back in the form of bet credits.

Australian Open Betting Tips

Like betting on any other sport, the best way to have a chance of making successful bets at the Australian Open is to follow the sport and be up to date with players' forms coming into the tournament.
Of course, since the Australian Open marks the very beginning of the tennis season for most players, their forms are more difficult to predict. Most players would be coming to the tournament after several month-long breaks.
If you're a beginner bettor, we suggest that you stick to simple match-winner bets and explore other markets as the tournament progresses. If, on the other hand, you feel like you're a tennis expert, you should consider guessing the tournament winners where you will undoubtedly find some juicy odds.
Conclusion
The Australian Open is one of the most exciting events among tennis fans and sports bettors. With an abundance of matches, a wide variety of markets, and high odds, it's no wonder that AO is one of the busiest times of the year for sports betting operators.
We selected a few of those operators and stand by our opinion that they are the best in the industry. By choosing one of these sites, you will enjoy rewarding bonuses and have a high-quality online betting experience. Good luck!
Australian Open Betting FAQ