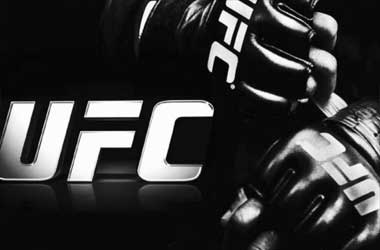 MMA fans are used to the fact that sometimes fights do get cancelled on short notice because the fighter suffers an injury or gets sick and it is just not possible for them fight. However MMA fans were caught off guard when the UFC announced just a few hours before UFC 213 in Las Vegas, Nevada that the main event would not take place.
Amanda Nunes, the reigning UFC women's bantamweight champ made the weight-cut but did not show up for the UFC media weigh-ins as she called in sick. Her team would later inform the UFC that she wasn't going to defend her belt in the Octagon as she wasn't feeling up to it.
The cancellation happened just a few hours before UFC 213 could be scheduled and there wasn't enough time for something to be worked out.
UFC President Dana White was forced to cancel the Main Event and it appears that the fight will most likely be rescheduled for UFC 215 which takes place in Edmonton, Canada this September.
UFC – Ultimate Fighting Championship
White confirmed that Nunes did not suffer any injury and was apparently cleared by the doctors to fight at UFC 213 but she said that she did not feel well.
The UFC President stated that he felt Nunes was 10 percent physically sick and 90 percent not ready mentally to get into the Octagon with Valentina Shevchenko. White said it was highly unlikely that he would let Nunes headline another Main Event after her no-show at UFC 213. Vegas's losing the Nunes vs. Shevchenko means that MMA fans in Edmonton will most likely get a chance to see the women's bantamweight title on the line. Nunes has tweeted that she will defend her belt when she feels 100 percent again but has not confirmed if it will be in Edmonton.
Sorry to all my true fans. The fight will be rescheduled and I will be back at 100%. 🦁 Essa luta vai ser remarcada e estarei 100% pic.twitter.com/8WEttqMUgM

— Amanda Nunes (@Amanda_Leoa) July 9, 2017
Shevchenko was visibly disappointed as she had put in 3 months of training and had her camp in Colorado. Speaking about Nunes's sudden withdrawal, Shevchenko said
Why has it happened? Nobody knows. If you said you are good with conditioning, you are healthy – go fight. You don't want? What does it mean? She has to defend her title. But the other thing is, I don't care what happens to her. I'm more worried about my goal
The fights confirmed for UFC 215 originally UFC 216 as of now include Junior dos Santos vs. Francis Ngannou, Sara McMann vs. Ketlen Vieira and Gilbert Melendez vs. Jeremy Stephens.