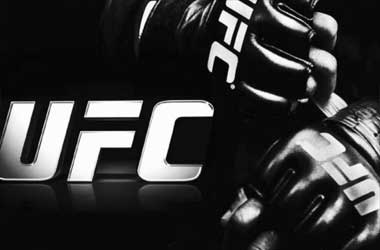 The Ultimate Fighting Championship (UFC) will return to Canada later this year and will host UFC 2016 for the very first time in Edmonton. The company just concluded its UFC 212 card in Brazil and is preparing for a major UFC 213 that will take place in Las Vegas during the fight week in July. UFC 215 will take place on September 9 and will be held at the Rogers Place.
The organization has always gone with a strategy of using as many home fighters as possible in order to boost attendance rates and create publicity for the fights. The UFC is yet to announce a main event for UFC 215 but has confirmed a few of the other fights. One of those fights will involve young and exciting Canadian Gavin Tucker who made an impressive UFC debut and will take on Rick Glenn.
The UFC was in Canada earlier this year when UFC Fight Night 105 was held in Halifax. The UFC has so far hosted 23 events in Canada and will most likely continue to expand its presence in Canada thanks to the growing UFC fan base and the number of exciting fighters coming out of Canada.
mmadigest
Some of the other fights that have been confirmed for Edmonton include flyweight challengers Wilson Reis and Henry Cejudo, a 2008 Olympic Gold Medalist in freestyle wrestling. Both fighters had a shot at champion Demetrius Johnson but failed to dethrone arguably one of the best pound for pound fighters in the history of the sport. Cejudo was scheduled to take on Sergio Pettis at UFC 211 but pulled out due to a hand injury. Canada's Sarah Moras is also scheduled to fight and will take on Ashlee Evans-Smith. Moras is returning to the Octagon after a loss to Jessica Andrade in July 2015.
There are rumors that Canada's Stephen 'Wonder Boy' Thompson who is currently recovering from injury might be ready for UFC 2016. Wonder Boy's last two matches were championship matches against welterweight champion Tyron Woodley. Wonder Boy and Woodley tied the first match on points and Woodley won the second to retain his championship.
Wonder Boy has stated of late that he would be interested in fighting Canada's George St. Pierre but that seems highly unlikely as St. Pierre is only interested in a title match. It is highly unlikely that he will be ready for the September card, which means UFC President Dana White and his team will have to put together a championship bout in one of the divisions.