Toronto F.C. Embarrassed In MLS Season Opener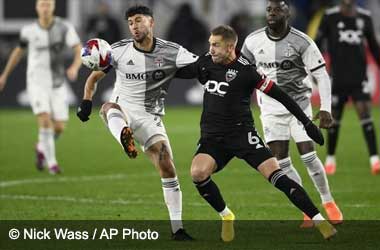 Summary
Toronto F.C. have started their 2023 MLS campaign with a loss
TFC ended up losing a game they should have won against D.C. United
TFC also lose star player Lorenzo Insigne through injury
Canadian football fans supporting Toronto F.C (TFC) in the 2023 Major League Soccer (MLS) season were left extremely frustrated by TFC's performance in their opening game against D.C. United on Feb 25.
TFC Lost A Game They Should Have Won
TFC had a terrible warm-up in the United States in the lead-up to the MLS opener against D.C. United. TFC faced some tough competition in the pre-season games although they were still confident that they could push D.C. United who were the stronger team on paper.
D.C. United got off to a good start as they scored the opening goal in the 13th minute when Mateusz Klich found the back of the net to give D.C. United a 1-0 lead. They took confidence from their 1-0 lead and controlled the first half of the game which ended with D.C. United finishing 1-0 up.
TFC came out with a better plan in the second half and immediately put D.C United under pressure. They ended up conceding a penalty to TFC and Federico Bernardeschi scored for TFC in the 66' minute to even the scores 1-1. 
It looked like the game could finish as a draw but TFC found the back of the net yet again when Mark-Anthony Kaye scored in the 83rd minute to give TFC a 2-1 lead. TFC fans who started to celebrate were soon left in shock and TFC lost focus in the final minutes of the game and were left embarrassed.
Christian Benteke scored in the final minute of the game and brought the score to 2-2. TFC looked dejected and made another mistake when Theodore Ku-DiPietro scored in the 98' minute to give D.C United the win with a 3-2 scoreline.
Lorenzo Insigne Out With Injury
TFC will be very disappointed with the result as they should have won their opening game. They will also be concerned as they lost star player Lorenzo Insigne in the 34' minute of the game after he went down due to a leg injury.
If the $14-million winger has suffered a serious injury, he is likely to miss a big part of the MLS season and TFC will find it harder to win with Insigne not playing!