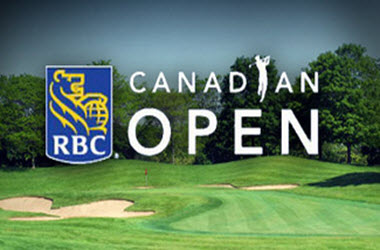 The RBC Canadian Open kicked off yesterday, and for South Korea, the start has been positive, with Kim Meen-whee sitting in first and An Byeong-hun in second. As the heated debate to keep the Glen Abbey Golf Club open and safe from developers wanting to build on its valuable land in Oakville, the time to support this prestigious event is now.
For Robert Garrigus, he is one who favours the Glen Abbey Golf Club, even going as far as to use the word "love" to describe his feelings towards the famed course. His first day saw the Idahoan golfer shooting 9 under-par prior to play being stopped for several hours due to rain and stormy weather.
Garrigus spoke about his love for the Abby stating,
"It's not just the golf course. It's the people, the town, just the whole feel of it. I love it."
The current owners of the Glenn Abbey, ClubLink, have proposed that the golf course be rezoned for residential development. Those residing near the course does not favour this, but with demand for new housing in Oakville, the land and prestige of the area is driving that proposal.
Garrigus love of the course extends to the fact it has been one that treated him well. He had a solid tournament last year finishing in the top five and is off to a good start this year with two top 10 finishes, and is within three shots of the leader, Kim Meen-whee at the Abbey.
With three more rounds left to play, there will be many opportunities, and many lost in the 109th Canadian Open. Garrigus is hoping to get his second win on the tour, with the last coming eight years ago, he is overdue. At the age of 40, he is facing a far younger field that are just as hungry, and for Canadian punters looking to get in on the action, bet365 is one of our prefered sports betting sites for favourable Canadian Open betting odds. Register today and qualify for up to $200 in bonuses on your first deposit.
Commenting, the American golfer said,
"I think 20-something-under is going to win, so we'll forget about it when I get home. This was a good day."
PGA Tour
Canadian David Hearn, who hails from Brantford, Ont, has been on the hunt for a successful outing this season. He was sitting at four under-par and was tied with another Canadian, Abbotsford B.C.'s Nick Taylor. Several other Canadians are in the field including Mackenzie Hughes and Roger Sloan, both at three under-par.
Hearn has seen success at Glenn Abby, and it too is a favoured course for the golfer after placing third in 2015. Hearn was doing well on the first day and had his first bogey on the 7th hole.
"That's a tricky hole for me. It's a left-to-right green and really narrow, and I'm sort of more of a right-to-left ball shape guy," said Hearn.
He added,
"I was hitting such great iron shots, so I tried to take on that pin, and I just pulled it a little bit, but overall, I made so many good swings today, I'll forget about that quickly."
While Hearn has yet to earn full status on this year's tour, he has played eighteen events, nine of those he made the cut and had a top 10 finish at the Zurich Classic, and a top 16 at the John Deere Classic. This is the sixteenth year playing, and while one would think he is at ease, Hearn said he still gets nervous at times.
"I feel very comfortable, but you still get those first tee jitters when you get on the tee and they announce your name, and you get a little bit louder cheer than you get anywhere else. It feels great to be home, and I was happy to make some birdies for the home-towners today."
Hearn finished the day with a shot that went long, but managed to save par and closed the day at four under-par.
"I felt great today. I hit the ball really, really nicely tee-to-green and gave myself lots of chances for birdie," Hearn said. "I left a few out there today, but overall, I feel really positive about the way I played, and looking forward to tomorrow."