Recent Study Reveals Disconnect Between Female Rugby Players and Leaders Over Trans Women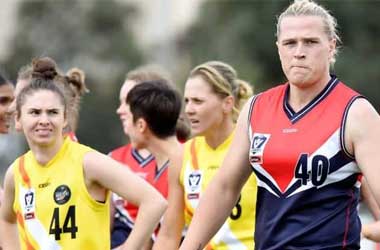 Summary
Study from Canadian and Australian universities highlight disconnect in rugby
Female rugby players and leaders of world rugby are not on the same page
Female rugby players open to having trans athletes take part in rugby games
Rugby is one of the most contact heavy team sports in the world. This is one of the reasons why most rugby players are not open to the idea of having trans athletes enter a rugby game and compete as they believe it gives the trans player an advantage or a disadvantage.
If a male rugby player transitions to a woman and decides to play against women, the general perspective is that the trans athlete has a big advantage over the women. However, if a female rugby player transitions to a man and decides to play against men, they are at a disadvantage, which is true and makes sense.
While some sport such as swimming and weightlifting are more open to trans athletes competing, rugby leaders worldwide are not very open to the idea.
Study Shows Female Rugby Players More Open
A recent study published by the Monash University in Melbourne, Australia and the University of British Columbia in Canada has shown that this perspective isn't entirely true. The survey results showed that close to 30 percent of women admitted that trans women do have an unfair advantage over the rest of the competition when they play rugby but the majority of them did admit that they did not think it was right to ban trans athletes from playing rugby.  
Canada as a whole has been more open to male players transitioning and playing other sports as we saw with the player who uses just one name Quinn. The Canadian soccer player represented Canada at the Olympics and won gold for Canada playing in the women's team. Quinn now plays in the National Women's Soccer League and there has not been a lot of controversy surrounding her playing as a woman.
The study further backs this point of view that female rugby players are willing to be more open to trans women rugby players than leaders of world rugby.
AU Olympian Becomes First Woman To Become A Man
Ellia Green who is a retired Australian Olympic rugby sevens gold medallist recently announced that she has transitioned to a man and will retain her same name. Green says her mental health took a beating while she played rugby union for Australia as she could not transition and was waiting to retire so she could finally be herself!