Rugby Union Betting Sites in Canada [ 2023 ]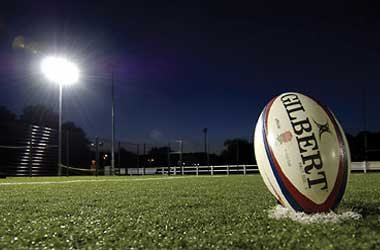 Introduction: Rugby Union is one of the most physically and energy-draining sports in the world. The game comes under the category of a contact team sport and originated in England during the latter half of the 19th century. Rugby Union is extremely popular in countries like New Zealand, England, Australia, France, South Africa, Argentina and Ireland.
Rugby Union is governed by the World Rugby Governing Body and some of the biggest rugby union tournaments include the Rugby Championship which takes place in the southern hemisphere, the Six Nations Championship in Europe and the Rugby World Cup which takes place every four years.
New Zealand who is referred to as the All Blacks have dominated rugby union for a number of years and their biggest rivals over the years have been Australia and South Africa. A different variant of Rugby Union called Rugby Sevens was allowed to be a part of the 2016 Rio Olympics.
Rugby Union Betting in Canada
Rugby Union is not as popular as American Football or Major League Baseball or basketball in Canada. However, the sport is growing with every passing year thanks to the global media coverage and the charisma of some great rugby players such as the late Jonah Lomu, Richie McCaw, Dan Carter, Martin Johnson, David Pocock and Will Carling.
Canadians who are interested in Rugby and would like to bet on their favourite teams and tournaments can do so by visiting a number of popular sports betting websites such as 888 Sports, William Hill, Betfair, Paddy Power and Bet365 which offer online sports betting and also have mobile sports betting. The mobile betting app from these gaming operators is compatible with both iOS and Android platforms.
Some of the different types of Rugby Union bets offered by these sports betting websites include head-to-head, handicap betting, under/over total points, total tries, double result, the first score of the game, match betting and match & total points double.
Since Rugby Union games tend to last for well over an hour, these sports betting websites also offer in-play betting services.
Top Betting Sports
Rugby Union in Canada
Canada has a Rugby Union team but it has been categorized as a tier two rugby country by the International Rugby Board. Canada has been playing rugby internationally since the 1930s and Rugby Canada is the official governing body in the country. Canada usually plays against tier-two rugby countries and takes part in both the IRB Pacific Nations Cup and the Rugby World Cup.
Rugby Union Betting Tips
Take note of the rugby union season and make note of the dates when the teams you want to wager on are playing
Follow rugby union news regarding player selection, player injuries, suspensions and game strategy
Make use of the numerous different rugby union betting options that are available at reputed sports betting websites
Make use of in-play betting to hedge your rugby union bets.
If you like Rugby Union then you will be aware that it is not just the Six Nations Tournament that offers this code of Rugby, there are in fact many regional sides playing throughout the world and this guarantees that if you do not only enjoy watching live Rugby Union matches but are also a sports bettor then in regards to betting opportunities, they are plenty of them to be found online.
One of the advantages of you being able to bet on so many different betting sites, is then for the shrewdest of Rugby Union fans then you are able to scour the web tracking down the best odds on offer on any chosen team that you fancy placing your hard-earned money on, however, make sure that you have a good look through this Rugby Union Betting Guide for it will highlight the best sites available online for you to place those wagers on.
Top Sites for Rugby Union Betting
If you are a relatively new fan of this sport and are looking for the different kinds of bets and betting fixtures then we also have all of them listed below, so sit back and pay attention as we will showcase to you all of the information you will need to secure the best odds on any Rugby Union match you decide to wager on!
Top Rugby Union Betting Events
Let us now introduce to you the many Rugby Union events and fixtures that are on offer throughout the year in various different countries around the world, remember that even if you are a Canada-based sports bettor, you are able to quickly and easily place any wager you like on any of these betting events simply by joining up to and becoming a customer of any of our showcased and top-rated Canadian betting sites.
You can watch and bet on the Aviva Premiership whilst also being able to bet on the most viewed betting event in the Rugby Union calendar that of course being the Six Nations Tournament. Other popular events include Rugby Championship, the RaboDirect Pro 12 and over in France, they have the French Top 14. Plus you are also able to quickly and easily place a wager on any team involved in the Heineken Cup or the up-and-coming Rugby World Cup 2015
Types of Rugby Union Bets
Getting your bets placed well in advance of any Rugby Union match is going to see you often get the best odds on those matches, you can bet on who will win any single match or team to make it to the top spot in any Rugby Union league, and you will also find that you are able to place a wager on the first or last player to score in any match.
There is also some rather exotic type of bets available including the winning score on any match and also the number of tries scores on any one single match. For a definitive overview of all of the many types of Rugby Union wagers, you can place visit the websites of any of our showcased betting sites below and follow the links to their Rugby Union betting markets.
More Rugby Union Betting Sites in Canada
You will find the betting platforms on offer at all of the betting sites listed below will enable you to place a Rugby Union bet instantly and you will also find not only the best odds on offer but also as a new customer of any of the sites listed below you can pick up lots of free bets and bonuses, so do check them all out!
Bet365 – You cannot and should not miss the 100% match bonus bet that is currently on offer at our number one Canadian customer-friendly betting site that is Bet365, they are always offering the best odds on any Rugby Union match and as such you will find this betting site can offer you everything you need to get the best value out of all of your wagers!
Ladbrokes – If you do not hang around, and make your way quickly over to the Ladbrokes betting site, then for a limited time only you will be able to increase your overall winning chances when betting on any sporting events and sporting fixtures by taking them up on their generous C$120 free bet bonus offer, so why not do just that right now!
Paddy Power – There are plenty of reasons why you should place your wagers at the Paddy Power betting site and one of these is the fact that they are giving away to all new customers a generous and easy-to-claim 50C$ free bet, plus thanks to their rapid payouts you will be able to cash in your winnings quickly and have them back in your bank or web wallet account in no time at all.
Party Bets – One more betting site where we just know you are going to be very well looked after is the Party Bets site, famed for their generous odds and excellent and very easy-to-use betting interface, should you take our advice and sign up today you will be able to claim a total of 25C$ in free bets.
You are able to take advantage of all of the above Rugby Union free bets and special bonuses by becoming a member of the respective betting website, however, we should point out that the above offers can be subject to change at any time, and each one of them will come with their own set of terms and conditions. For more details simply visit the respective betting site for more details on all their available new and existing player bonus offers.
Rugby Union Betting FAQ