Senators Sale To Michael Andlauer Very Close To Being Completed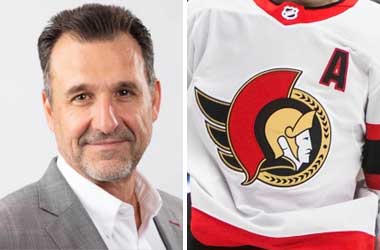 Summary
Michael Andlauer & co ended up buying the Ottawa Senators in June 2023
NHL deputy commissioner says acquisition in final stage of completion
NHL making a push to be included in 2026 Olympic games in Italy
Many fans of the Ottawa Senators were hoping that Canadian Hollywood star Ryan Reynolds would end up acquiring the Senators along with his partners. However, it was billionaire Michael Andlauer & co who ended up securing the rights to acquire the Senators in June 2023.
Senators Acquisition In Final Stage Of Completion
The NHL and the Ottawa Senators have so far kept a lid on the terms and conditions of the acquisition. Fans are eager to know how much the Senators sold for but there is no official confirmation as of now but estimates suggest that it was in the range of $1 billion.
Andlauer and his partners have acquired close to 90 percent of the Ottawa Senators franchise while the remaining 10 percent will be retained by current owners – daughters of the late Eugene Melnyk.
Bill Daly, NHL deputy commissioner provided an update to the media on the Senators sale and said all the major work was completed and it was in the end stages of being finalised.
In a statement, Daly said
I would expect that the transaction should close, if not before training camp, certainly early in training camp. There are last-minute issues that need to be resolved all the time. There's the issue of negotiating what representations and warranties are being made, who's on the hook for certain things. Each transaction's different, but I would put this in a 'fairly complicated' bucket.
One of the things that has taken a bit of time was carrying out due diligence on all of the partners that have backed Andlauer which included detailed background checks. Some of the partners that are part of the Senators acquisition with Andlauer includes the Malhotra family and Jeff York who is the co-CEO of the Farm Boy grocery store brand. 
NHL Pushing For Inclusion In 2026 Olympic Games
Daly also opened up about the push for the NHL to be a part of the 2026 Winter Olympics which will take place in Italy. Daly said that the NHL is working together with the International Olympic Committee and the International Ice Hockey Federation to see if it can be done.