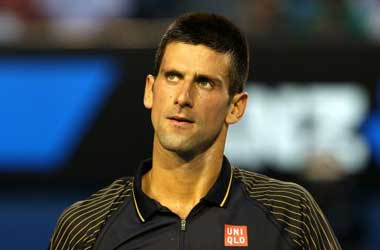 The U.S Open Tennis Championships will start on August 29 and tennis fans will not get to see a number of top players in action. Serena Williams for one will not be in action as she is preparing for the birth of her first child. It is almost certain that world number four Novak Djokovic will also not be a part of this year's US Open.
Djokovic had to pull out of his Wimbledon quarter-final match against Tomáš Berdych due to injury. The former world number one is battling an elbow injury and based on his doctor's feedback, it is highly unlikely that Djokovic will be cleared to play.
The news is a big blow for tennis fans as Djokovic has done well at the US Open winning the title in 2011 and 2015. The Serbian has had a poor showing in 2017 and would have wanted to do well at the US Open and finish the year on a high.
Wimbledon
In a statement, doctor Zdenko Milinkovic said
He will have to rest for six to 12 weeks, and then we are going to see. The symptoms are calming down. Now with various procedures, it can affect his recovery. Novak is in Toronto undergoing some further tests with specialists. Surgery is the last option
Milinkovic said that the 30 year old tennis pro had suffered a bone bruise which was a result of excessive play. The break could do well for Djokovic as his wife is expected to give birth to their second child in the coming weeks. The former world number one can also use the break to rest his body and mind, fully recuperate and then get ready for the 2018 season.
Brit Andy Murray has also been battling a hip injury for a number of months and it caused him significant discomfort during his Wimbledon quarter-final loss to American Sam Querrey. Murray was also advised to rest and allow his injuries to heal but it appears that Murray is doing a lot better than Djokovic.
Murray recently posted on Instagram a picture of him practicing and appears to be preparing for the US Open.
Andy Murray also has the option of playing the Canadian Open and the Cincinnati's Masters in the lead up to the US Open, so he can get sufficient match practice under his belt.