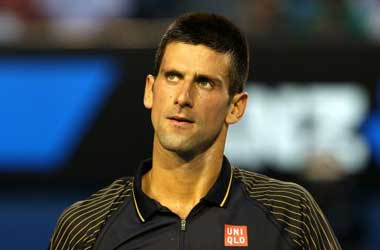 Novak Djokovic, the former world number tennis player in the world was expected to make the semi-finals and set up an exciting clash with Rafael Nadal who has been in spectacular form on clay.
Djokovic was playing Dominic Thiem in the quarter-finals and went in as the favorite since the two had player five times before and Djokovic won all five of those matches convincingly.
The first set was a hard fought battle which led to a tie breaker that the 23 year old Austrian managed to win 7-6 (7/5). The second set Dominic Thiem raised his game and it appeared that Djokovic did not have much to offer, which allowed Thiem to take it 6-3. However it was the third set that surprise fans all over the world as Djokovic appeared to have given up well in advance and meekly surrendered with a 6-0 final set.
This was the first time in 12 years that the 30 year old Djokovic has lost a set at 6-0 in a grand slam. The quarter-final loss also means that Djokovic for the first time in six years is not amongst the top two ranked players in the world. Former player and commentator John McEnroe found Djokovic's performance bewildering saying that it was hard for him to believe what he was watching as there was no fight in Djokovic who was playing a quarter-final grand slam match.
Sports Illustrated
In a post-match interview, Djokovic tried to explain his performance by saying
I don't expect myself to play as bad as I played in the third. I don't visualise that ever. It was decided I think in the first set. I tried. I lost that crucial break in the beginning of the second, and he started serving better, backing it up with the first shot. He was definitely the better player on the court. It was not there for me today, especially in the second part of the match. I was just unable to hit the ball well and many unforced errors.
The French Open semi-finals for the men is still very interesting as Dominic Thiem will now face 9 time French Open winner Rafa Nadal in the first semi-final while world number one Andy Murray will take on S Wawrinka in the second semi-final. While Murray is the number one ranked player he has dropped three sets in this year's French Open while the other three semi-finalists are yet to drop a set.