NHL Training Camps Underway After Third Short Offseason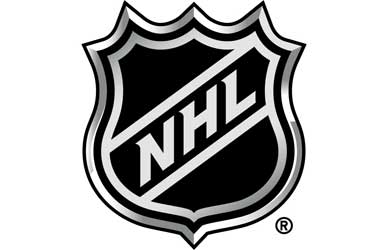 Summary
NHL training camps have started from Sep 22
Players are happy to return to the ice even though they had a short offseason
Many teams have a new look with new players being added to the roster
It was the third short offseason for National Hockey League (NHL) teams as training camps opened on September 22, 2022. Stressed for time due to the pandemic, the shorter summer didn't give players many opportunities to rest. Contrary to expectations, most pros didn't complain as they were occupied with getting back on the ice.
Pro Players Gear Up for the Next Season
Colorado Avalanche's Nathan MacKinnon was unfazed by the short summer. The ice hockey pro got back to playing after a mere two-week break. Colorado will return to the ice almost three months after they clinched the Stanley Cup, defeating defending champions Tampa Bay Lightning in a tense finale on June 26. Reflecting on the shorter break, Tampa Bay's Andrei Vasilevskiy opined that teams had gotten used to the rushed off-seasons.
After a nail-biting finale, the fall presents the chance for teams to return to their regular routines. A shorter summer means jam-packed training camps and a slim gap of 88 days between practice sessions and the final. The lesser downtime also means that teams will undergo full-fledged training with new coaches and teammates.
Oilers captain Connor McDavid looked forward to training under Jay Woodcroft, who recently joined the team full-time after mentoring them as an interim coach in February. New coaches such as Vancouver's Bruce Boudreau, Philadelphia's John Tortorella, Vegas' Bruce Cassidy, and New York's Lane Lambert will face the heat of the upcoming season. Teams also looked forward to shoring up their strength with the addition of new players.
The Oilers recently welcomed goaltender Jack Campbell, while the Avalanche acquired ex-Ranger Alexander Georgiev. Washington's Darcy Kuemper saw the period as a chance to return to the game without worrying about their form, despite the mounting pressure of the short training time. About 40 players such as James Neal, Derek Stepan and Eric Staal joined the camps as professional tryouts, hopeful about getting a season contract.
Teams to Battle It Out Before New Season
Before the NHL season begins on October 11, the San Jose Sharks and the Nashville Predators will battle it out in Prague on October 7 and 8. Colorado and Columbus will confront each other in two NHL Global Series matches in Finland which you can find live odds for ahead of the games on November 4 and 5.
Meanwhile, the league and the NHL Players' Association (NHLPA) plan to announce the World Cup of Hockey in February 2024.