NHL Confirms Ottawa Senators Sale Is Now Official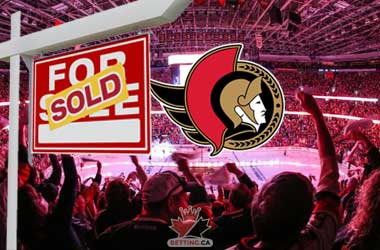 Summary
NHL board of governors given unanimous approval for Ottawa Senators transfer sale
The Michael Andlauer led group are now officially the new owners
Michael Andlauer will assume operations of the Senators immediately
The National Hockey League (NHL) board of governors gave unanimous approval over the transfer and sale of the Ottawa Senators.
The Senators was acquired by billionaire Michael Andlauer and his group of partners for an estimated $1 billion, although the exact amount of the deal has not been made official.
Michael Andlauer Will Assume Operations Immediately
The Andlauer led group won the bid to acquire the Senators in June 2023 but the official sale was not complete as the NHL and Senators had to complete due diligence in terms of vetting all partners and processing the required documentation.
Now that the transfer is official, the NHL has confirmed that Andlauer will assume operational responsibilities of the Senators immediately. Andlauer and his group will now control a 90 percent stake in the Senators while former owners daughters of the late Eugene Melnyk will control the remaining 10 percent stake.
In a statement, Andlauer said
The Ottawa Senators Hockey Club is an amazing organization, from the players, to the staff, to the most passionate fan base in the game. My family and I are thrilled to officially be a part of Ottawa's team and the Ottawa-Gatineau community. Thank you to the NHL and the Melnyk family for the opportunity to make this a reality and entrusting me to steward this remarkable franchise into the future.
Ex-Senators Chairman Congratulate Andlauer
The Senators haven't done very well in the NHL for a long time now as the last time they made the playoffs was back in 2017. Sheldon Plener who is the outgoing governor and chairman of the Senators congratulated Andlauer on becoming the new owner of the Senators.
In a statement, Plener said
On behalf of the estate, Anna and Olivia Melnyk and the outgoing board, we want to congratulate Michael Andlauer on his purchase of the Ottawa Senators. Michael's passion and dedication to excellence will allow him to do great things for the entire National Capital Region and we're proud to see him lead this franchise into the future.
The Senators have a young team now with captain Brady Tkachuk leading the squad and will look to start a new chapter of success under Andlauer.