No Clear Favourite For The NHL Stanley Cup Championship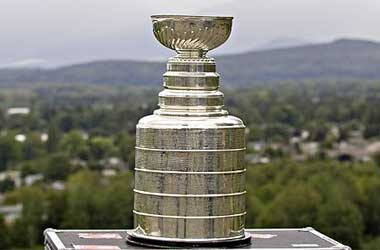 The National Hockey League (NHL) 2017 playoffs are about to be completed and none of the four remaining teams have put in dominating performances this season that make them clear favourites to win the Championship.
The Anaheim Ducks, Pittsburgh Penguins, Nashville Predators and Ottawa Senators will have to battle it out to see who will get their hands on the prestigious championship.
The Eastern conference will see the Senators and the Penguins take on each other while the Eastern conference will see the Ducks take on the Predators, a rematch of the first round series that took place in 2016.
We take a quick look at each of the four teams and what they have going for them and then predict who we think will turn out to be the eventual winner.
Pittsburgh Penguins: The Penguins have displayed flashes of brilliance throughout the tournament which included taking out the best NHL team during the regular season. They have a number of superstars in the team such as Evgeni Malkin and Sidney Crosby who can help them win the Stanley Cup. They will also be relying on the form of Marc-Andre Fleury and will be hoping he can continue to dominate in the upcoming games.
Ottawa Senators: The Senators may not have superstars in their team like the other three qualifiers but what the team from Canada has done well all season is play off each other's strengths and pose a formidable challenge to the opposition in doing so.
Winner: One thing is clear that the Senators will put up a serious fight but in the end, the Penguins do have more than enough firepower to blow the Senators away.
Nashville Predators: The Predators might have a slight edge amongst the other three qualifiers and could turn out to be the eventual Stanley Cup champions. For that to happen, the likes of Ryan Ellis, Pekka Rinne, Roman Josi and Filip Forsberg must continue to shine like they did when they played the Chicago Blackhawks and St. Louis Blues.
Anaheim Ducks: The Ducks have been having a good season under the leadership of Randy Carlyle and you can be sure Carlyle is putting together a strategy that looks to exploit every weakness in the Predators. The Ducks will also be relying heavily on their star performers Rickard Rakell and Ryan Getzlaf.
Winner: The Predators do have an edge and if they play to potential will most likely end up eliminating the Ducks.