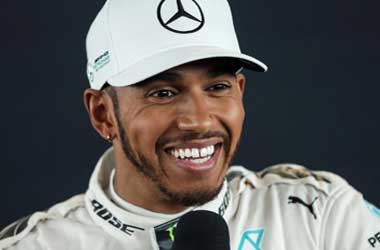 The 1st Grand Prix of 2021 unfolded at the Bahrain International Circuit and witnessed former rivals and teammates battle for overtakes. All eyes were focused on Lewis Hamilton and Max Verstappen as two men battled over first place. Still, it was Lewis Hamilton who would get better traction out of turns 13, 14, and 15. The result saw Hamilton recording his 96th Grand Prix victory and overtaking Michael Schumacher for most laps led in F1 history.
Verstappen essentially handed the victory after passing Lewis Hamilton on lap 53, then watching in despair as he went wide and overshot the corner, While he managed to renter the track ahead of Hamilton, he was told by team management to allow Hamilton to retake the lead versus incur a penalty. While being interviewed post-race by Liberty Media's Will Buxton, Verstappen said,
"It's a shame but you also have to see the positives. We are really taking the fight to them, and I think that's great to start the year like that."
While Verstappen had time left to overtake Hamilton in his bid to win the season's opening race, he was unable and finished less than a second behind the five-time world champion. Commenting on the race, Lewis Hamilton said,
"What a difficult race that was. Max was all over me at the end and I was just about able to hold him off. I knew he was going to catch me, and I thought it was going to be impossible to keep him behind. That was one of the hardest races I've had for a while. I love the challenge."
Autosport
While Lewis Hamilton continues his dominant run in the sport, changes to the rules in F1 have gone into effect for the 2021 season. This will impact floor regulations by 10% relating to downforce, moreover, regulations will impact diffuser downforce. Add in the added weight regulations, and the remaining 22 GP's will likely see Mercedes dominance dramatically being reduced, it will subsequently impact the drivers and constructors championship race. Many expect Red Bull Racing to challenge, if not surpass, Mercedes as the dominant team.
Naturally, as the season gets underway, the changes are being met with enthusiasm by fans, and that is being felt by drivers like Hamilton, who commented,
"I'm super happy for the fans that they are excited, this is something all the fans have wanted for some time," Hamilton said. "I hope for many more of these races with Max.
This was evident after Max Verstappen took pole for the opener and was dominant from beginning to end, a testament to the efforts from Red Bull during the off-season. However, while Mercedes prevailed, with Hamilton taking the checkered flag and teammate Valtteri Bottas finishing third, Red Bull put Mercedes on notice, and that is going to lead to an exciting season ahead.
Lewis Hamilton has remarked that the future champion of Formula One is Max Verstappen, which appears a likely truth after Max earned pole position during qualifying. That dominant behaviour was evident during the race as he held off Hamilton on the opening lap, and it wasn't until the 14th that Hamilton overtook Verstappen after a "pit stop hide and seek" between Mercedes and Red Bull.
The back and forth between Hamilton and Verstappen only further strengthens the rivalry between two top drivers in F1. That was not only seen on the racecourse but overheard on team radios with Hamilton anxiously reporting couldn't go quicker before he was brought in for a second tire change, a move that ultimately won him the race.
Unfortunately for Canadian fans, Lance Stroll failed to earn a podium finish but managed to finish in 10th, while Nicholas Latifi had a less than stellar performance and failed to finish the race. For Canadian punters, Stroll's performance is a good sign and well worth investing time registering with our list of recommended Canadian motor racing sportsbooks. As Betting.ca prediction in our Bahrain Grand Prix 2021 Betting Preview, the race would be a battle between Verstappen and Hamilton.  Subsequently, with 22 races remaining, now is a good time to claim a welcome bonus and prepare for the next stop in the F1 schedule by reading our future F1 betting preview and prediction articles.
In other race news, Fernando Alonso made his return to Formula One before mechanical failure problems with his Alpine AP21 brought an end to his day. Also seeing his race come to an end as a result of engine failure was Sergio Perez. However, Bahrain also saw Mick Schumacher, Pierre Gasly, and Nicholas Latifi having positive starts to their season.