Bahrain Grand Prix 2021 Betting Preview & Latest Odds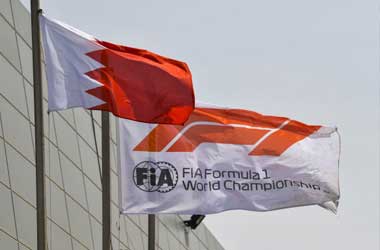 It's been an eventful twelve months for Formula One bettors, with last season dropping six of its 23 scheduled races.
The decreased volume of races combined with the Covid-19 pandemic resulted in different outcomes for 2020.
Fans would witness Pierre Gasly and Sergio Perez win their first Grand Prix's while simultaneously watching Romain Grosjean bowing out of Formula One after a horrific accident flame and Lewis Hamilton contracting the coronavirus.
Moreso, the season was marred by multiple Grand Prix's being cancelled only to see them replaced with new venues, like Portimao in Portugal.
However, the 2021 F1 campaign is already creating speculation and feelings of anticipation for the upcoming season. Surprisingly, the rumour mills are already starting, with many speculating that the consistency and speed displayed by Red Bull Racing during testing will see the team earning multiple 1st place podium finishes in 2021. That could see Max Verstappen or Sergio Perez taking over the top spot in the drivers standing, a sight many in the sport would welcome. However, Lando Norris and Daniel Ricciardo are showing promising results and could easily challenge the front runners for podium finishes.
Best Sports Betting Sites to bet on the Bahrain GP 2021
There is a clear indication this season that there'll be a different trio of teams running at the top, and for a sport that has seen controversy in the last few seasons, this will be a welcome relief for fans. This season will focus on Haas, Aston Martin Racing, and Alpine Racing after they elected to go with new drivers. This includes Mick Schumacher driving with Haas as he makes his F1 debut alongside his rookie-teammate of Nikita Mazepin. There'll also be considerable excitement for Sebastian Vettel in 2021 after he opted to join Aston Martin Racing after leaving Scuderia Ferrari last year, and then there is the return of Fernando Alonso in 2021 at Alpine Racing.
While the excitement of updated driver lineups, new teams, and new races will unfold starting on March 26th in Bahrain, the year hasn't gotten off to a good start. This came after the Australian Government implemented travel restrictions against the FIA, the Bahrain Grand Prix took over as host of the opening round for the 2021 Formula One campaign. Unfortunately, the Australian Government opted to cancel all FIA races due to the Covid-19 pandemic. While disappointing to Australian fans, the opening race will deliver unforgettable action at this desert track as drivers will undoubtably fight to find grip and overtake opponents.
Unbeaten F1
Drivers to Watch
Pre-season testing in Bahrain from March 12th to 14th provided evidence that Max Verstappen will be a dominating force this season during the opening round. However, paddock rumours suggest that Mercedes has purposely been "sandbagging" their vehicle to deceive opposing teams. Obviously, time will tell, and the story will undoubtedly play in Bahrain. Until then, here are the drivers to watch for the upcoming F1 season.
*Odds have been provided by Betway and are accurate as of 25/03/2021
Max Verstappen
Odds to win: 2.37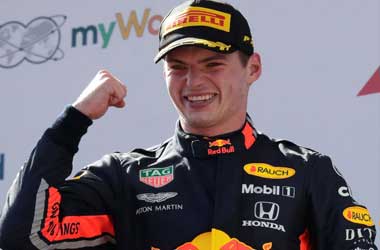 Entering his seventh season in Formula One, Max Verstappen stands as the likely victor for the 2021 Bahrain Grand Prix.
This is the first-time bookmakers have selected Verstappen over Hamilton to win at Bahrain, let alone the first race of the season. This supports the pre-season consistency of Red Bull and its superiority in speed over other F1 teams.
The reality is, Red Bull ran over 200 laps under testing conditions, performed flawlessly and did so without any mechanical errors.
That puts Verstappen's RB16b at the top of the heap, especially when factoring in the mechanical problems Mercedes experienced during testing.
Lewis Hamilton
Odds to win: 2.62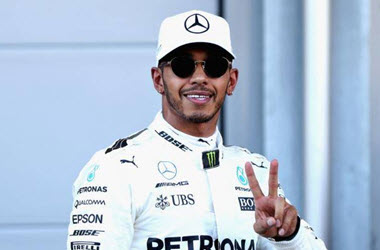 The two-week window between testing and the start of the Bahrain GP will be the telltale sign for Mercedes whether can resolve its engineering concerns.
The odds are likely this will be the case, and with some luck, Hamilton will be able to keep pace with Red Bull's superior speeds.
If able, the seven time world champion will have a good shot at winning the opening race. Still, most bookmakers are not favouring Mercedes, and that speaks volumes.
Valtteri Bottas
Odds to win: 7.00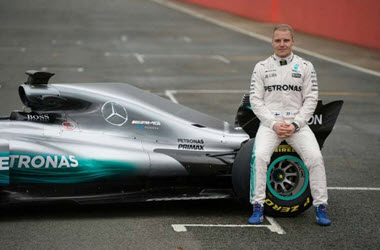 The odds heading into Bahrain are definitely not favouring Valtteri Bottas to sit amongst the leading pack. Bottas has long struggled being second to Lewis Hamilton, and the frustration shows in his performance, both on the racetrack and during this year's testing sessions.
Whether Bottas will be able to overcome these hurdles is anyone's guess, but clearly, the oddmakers feel this is unlikely. Moreover, add in the engineering issues for Mercedes, and things are not looking bright for Bottas.
Dark Horse Pick: Lando Norris
Odds to win: 41.00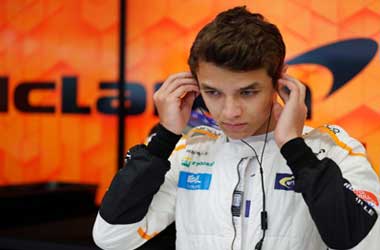 While Lando Norris is entering his third season in Formula One and is taking over the top position for McLaren Racing, his odds are improving, but not enough to sway the bookmakers, or us for that matter.
It will help Norris now he is backed by the Mercedes AMG-Petronas power unit and, with a little luck on his side, could easily finish in the top 10, but a podium finish is unlikely for the British driver. Therefore, while we selected Norris as the dark horse, he is still worth giving a few nods in his favour as the payouts could be a nice return on the investment.
Other Odds
Pierre Gasly (67.00)
Charles Leclerc (81.00)
Lance Stroll (81.00)
Sebastian Vettel (81.00)
Fernando Alonso (101.00)
Mick Schumacher (1001.00)
Our Verdict
The consistency of Red Bull Racing during pre-season testing will likely transcend over to Bahrain and deliver Max Verstappen with an opening-round victory against Hamilton as long as all goes well. It may come down to the wire should Mercedes solve their problems, but ultimately, our money is behind Verstappen for the win.