Hockey Canada Receives Strong Criticism for Making Misleading Public Statements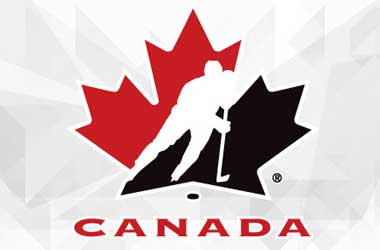 Summary
Hockey Canada initially claimed it used the National Equity Fund for health and wellness programs
However, Hockey Canada later admitted the fund did not cover such programs
MPs are calling on the organization to be transparent and honest at future hearings
There are calls on Hockey Canada to be more transparent after it was found that some statements issued by the organization in the past few months had been "misleading".
The country's national governing body for hockey is currently being investigated over its handling of allegations of sexual assault involving players who played as part of the 2018 national junior team. 
Hockey Canada Lied About National Equity Fund
In July 2022, a report by The Globe and Mail exposed that Hockey Canada used a financial reserve called the "National Equity Fund" to settle abuse claims outside of court. The multimillion-dollar fund was financed by player registration fees. The organization allegedly kept players and their parents in the dark about the move. Hockey Canada came under intense criticism arising from the exposé and was compelled to explain.
In its response, the governing body said it also used the fund for health and wellness initiatives dedicated to players, such as counseling and treatment. But a governance report recently released by former Supreme Court justice Thomas Cromwell says otherwise. Mr. Cromwell carried out a review of Hockey Canada's financial records and found no evidence of the organization providing such programs for players. Hockey Canada has since admitted the National Equity Fund had been used for that purpose.
Not only did the organization lie about how the National Equity Fund was used; it also denied that it had created any other funds apart from the second reserve known as the "Participants Legacy Trust Fund" which The Globe also exposed in October 2022. 
Mr. Cromwell found that Hockey Canada indeed created a third reserve funded by surplus money from the National Equity Fund. When the organization's former interim board chair Angela Skinner was asked about that at previous hearings, she said she didn't believe there was a third fund created. 
MPs Call for Transparency and Honesty
Liberal MP Anthony Housefather, one of the members of the Standing Committee on Canadian Heritage which is probing Hockey Canada, said the organization clearly "misled" the public. 
Fellow committee member NDP MP Peter Julian said Hockey Canada must observe transparency, honesty, and integrity when answering questions and making statements during future hearings
Following the publication of Mr. Cromwell's report which found that Hockey Canada committed multiple failings in managing the National Equity Fund, several executives have since stepped down, including CEO Scott Smith and Ms. Skinner herself. The board also said it would resign.