Hockey Canada Leadership Urged To Resign Over Sex Scandal Cover-up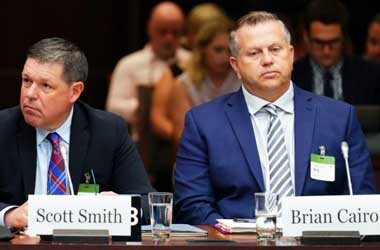 Summary
Hockey Canada promise to turn a new leaf dismissed as eye wash
Canadian media calls for leadership to step down immediately
Canadian parents say it is difficult to trust Hockey Canada anymore
Hockey Canada and its attempt to cover-up a sexual assault lawsuit has dominated Canadian media for the last few weeks.
Last week, Hockey Canada released a statement promising Canadians that they would make significant changes to their policy and toxic culture to ensure that sexual allegation complaints are not swept under the carpet anymore.
Canadian Media Calls For Resignations
Hockey Canada made a lot of promises in their recent statement claiming that they will release annual reports to the public on all sexual assault complaints in order to ensure full transparency and accountability.
While some of the general public were happy with the response from Hockey Canada, most of the Canadian media has called it an eye wash as Hockey Canada executives are looking to push past this scandal and keep their cushy jobs.
Canadian media outlets like the Montreal Gazette claim that it is high time that Hockey Canada top executives such as President and chief operating officer Scott Smith and Brian Cairo, chief financial officer tender their resignations for failing in their responsibilities. Hockey Canada continues to face criticism on a daily basis from Canadian media who claim that unless the current leadership team resigns, there is no hope for Hockey Canada to turn a new leaf.
Canadian Parents Say Hard To Trust Hockey Canada
While pressure mounts on Hockey Canada's leadership team to resign, Canadian parents have gone on record to state that it will be extremely difficult for them to trust Hockey Canada with their children again.
One parent who has four daughters said that she was very concerned in sending her daughters to play hockey given the toxic culture that Hockey Canada has fostered against women. Another parent who has boys, said that it was equally concerning for her to send her son play hockey and be part of an organization that encouraged aggressive sexual behaviour and covered up sexual assault. 
Hockey Canada's toxic culture goes all the way back to 1989 as so far a total of 21 individuals who made complaints spanning a period from 1989 till date. Hockey Canada is reported to have paid out a total of $8.9 million during this period to settle sexual abuse complaints.