Women's Hockey Team Says 'Toxic Behaviour' Needs To Be Addressed Further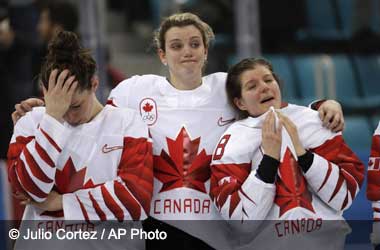 Summary
Hockey Canada releases action plan to combat toxic culture
Women's Hockey Team says Hockey Canada must do more
Hockey Professor says Hockey Canada cannot fix its own mess!
Hockey Canada released a report on 25 July outlining a detailed process of what it plans to do in the next couple of months to address the toxic culture and inappropriate behaviour of some of its players that have come to light in the recent sexual misconduct scandal.
Hockey Canada Must Do More – Women's Hockey Team
Hockey Canada says it is working on putting together a centralized report and tracking system that will allow it to stay on top of all abuse complaints made. At the end of each year, Hockey Canada will make public the list of complaints made against the players and organization just to ensure that everything is transparent and that the organization is held accountable.
Hockey Canada says it is currently working on key performance indicators (KPIs) that will highlight all the complaints made at sub-national and national levels. These KPIs will be released annually in a social responsibility report that gives the general public a clear idea of what is happening behind the scenes. The new proposal will also track player behaviour outside the rink and hold them responsible for their actions off the rink.
The senior women's national hockey team welcomed the response and initiative from Hockey Canada but said the organization needed to do more to ensure that such behaviour will never be repeated. The women stated that while they were encouraged with the response this week from Hockey Canada, it was only one small step in the right direction. The statement urged Hockey Canada to address the underlying issues that are being covered up!
Prof. Says Hockey Canada Cannot Fix Its Own Mess
Professor Kristi Allain who works at St. Thomas University in Fredericton as a sociologist says she was not surprised when the sexual allegations surrounding Hockey Canada's cover-up came to light. Allain who has studied men's hockey culture for years claims that deep secrecy and sexual abuse are deeply embedded into Hockey Canada's culture.
Allain says that she is hopeful based on the response from Hockey Canada but not very hopeful as she does not believe Hockey Canada can fix their own mess! The professor says that unless there is full transparency at all times, Hockey Canada will not change for the better!