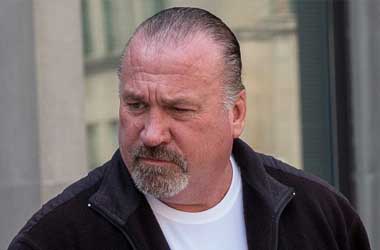 The authorities in Canada conducted a major investigation in 2013 targeting illegal sports betting activities in the country.
The operation targeted a company known as 'Platinum Sportsbook' which targeted thousands of gamblers in Ontario and wooed them with lucrative sports betting offers – especially on the Super Bowl.
Platinum Sportsbook had a set up where its servers were based in Costa Rica but its promotions targeted Ontario gamblers with lucrative payouts and other prizes such as televisions and jetskis.
One of the key members of the Platinum Sportsbook operation was Billy Miller, who is suspected of being the former leader of the Hell's Angels North Toronto group.
During the Platinum Sportsbook sting, the authorities discovered that the company had more than $100 million in revenues and recovered $4.6 million in cash. The authorities targeted Miller and in 2013 arrested him at a Superbowl party in front of thousands of party goers.
Miller was found guilty of being part of a sophisticated illegal sports betting operation and the authorities have also tried to link to the Italian mafia and biker gangs in Toronto. The 54 year old Hell's Angel biker received an acquittal on March 17 for charges related to extortion but was found guilty of being a part of an illegal bookmaking operation. His case is currently being heard at a Toronto court and prosecutors are trying to get a two year jail penalty even though the maximum jail term is 14 years. Miller's defence attorney is fighting the case and pleading for the sentence to be suspended.
Miller has a criminal record that dates back to 2003 and involves gaming related charges and weapons charges. He no longer lives in Canada as he has set up a cigar business in the Dominican Republic and spends most of his time there. One of the reasons why prosecutors are pushing for just 2 years in jail is because many individuals were arrested during the Platinum Sportsbook sting but just about all of them have had their charges dropped and a few who were convicted received fines and a maximum of 18 months in jail.
The illegal sports betting market in Canada continues to grow and attracts thousands of Canadians on a regular basis even though it is illegal as the returns are a lot higher. Huge events like the Super Bowl, Stanley Cup and the NBA finals attract massive bets from all over the country.