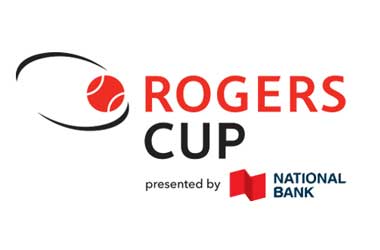 The Rogers Cup will be back in Toronto and take place from August 5 to 13, 2017. This is one of the major tournaments before the 2017 US Open and is typically used by players to prepare for the final grand slam of the year.
Canada's Eugenie Bouchard will have the home support as she looks to find form and lift herself in the rankings.
The 23 year old Bouchard is ranked 69th in the world and will find a lot of motivation to do well at the Rogers Cup because it takes place at home and also because former world number 1 Maria Sharapova is expected to play.
Sharapova tested positive for meldonium at the 2016 Australian Open and was banned for 15 months. She received a lot of criticism for cheating and gaining an unfair advantage over the competition and one of her biggest critics was Eugenie Bouchard.
Bouchard who is the number 1 women's player in Canada did not mince any words when asked earlier this year about her thoughts on Sharapova's substance abuse. Bouchard called Sharapova a 'cheat' and said that she felt it was completely unfair to players who played tennis the way it was supposed to be played.
The two players met in May 2017 at the Madrid Open and Bouchard was fired up to take on Sharapova who had returned to action after the suspension. The Canadian played exceptionally well and went on to win in three sets 7-5, 2-6, 6-4. The rivalry between the two was clear at the Madrid Open as Sharapova was aware that Bouchard had called her a cheat.
WTA
That rivalry will continue at the Rogers Cup as earlier this week Bouchard did not back down from her earlier comments and said that she felt the same way about Sharapova. There's not a lot that Sharapova can say to silence her critics other than perform on the court. For now, she has decided to take the high road and not respond to Bouchard's comments.
In a statement, Sharapova said
I'm aware of what many of my peers have said about me, and how critical of me some of them have been in the press. If you're a human being with a normal, beating heart, you know. I don't think that sort of thing will ever fully be possible to ignore