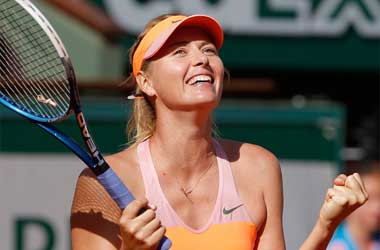 Maria Sharapova captured the hearts of millions of tennis fans across the world with her beauty and her aggressive style of play but shocked her fans when she was given a two year ban by the International Tennis Federation (ITA) after failing a drug test in early 2017. Her ban has since then been reduced to 15 months and Sharapova is now once again eligible to play.
However her image has taken a beating as the 29 year old Russian, once the darling of the tennis world is now being shunned. There were many who expected Sharapova to be a part of the French Open but the organizers decided not to give her a wild card as they felt that it
would send out the wrong message that it was okay to take drugs. Sharapova was found to be taking Mildronate, which is the trading name for the drug and concealed the same from the anti-doping authorities.
There has been a huge scandal surrounding Russian athletes in the past few years and their dependence on drugs. However there are some organizers who are willing to look past the tarnished image and roll out the red carpet for the Russian superstar who has won 5 grand slams till date. The Rogers Cup recently announced that they have given Sharapova a wild card which she accepted and will be playing in Toronto.
Sharapova last played the Rogers Cup in 2014 and Karl Hale, the tournament director believes that is still a fan favourite. In a statement, Sharapova said
I'm really looking forward to coming back to Canada. This is one of the biggest events of the year and I hope to play my best tennis that week.
However not everyone is happy to see Sharapova back in Canada and one of those individuals is Eugenie Bouchard, the number one female tennis player in Canada. Bouchard has been very critical of Sharapova terming her a 'cheat' and believes that she should have been banned for life. The Canadian superstar isn't very happy to see Sharapova being accepted so easily as she believes it sends out the wrong message.
Sharapova could have requested a wild card to Wimbledon but says that she will not be doing so. There are many who believe that had she sent in a request, it would have been turned down as Wimbledon would have also taken a similar stance as the French Open.