ESPN Reports Ryan Reynold's Bid To Acquire Senators Is Over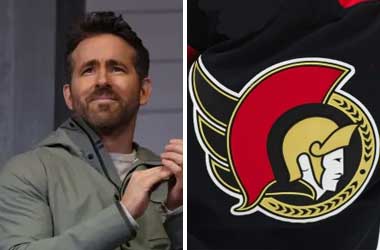 Summary
ESPN has reported Ryan Reynolds push to acquire the Senators is over
Senators fans were keen to get an A-list celebrity like Reynolds as part owner
NHL is yet to confirm if Reynolds and the Remington Group are out of the race
Canadian heartthrob and Hollywood actor Ryan Reynolds has made it clear from late last year that he was very keen on acquiring the Ottawa Senators.
Reynolds is a huge hockey fan and immediately stated his interest when the Senators made it clear that they were up for sale.
ESPN Says Reynolds No Longer In The Running
Reynolds decided to team up with the Remington Group, a major real estate developer in Canada to put in a bid for the Ottawa Senators. Reynolds decided to partner with the Remington Group as the Ottawa Senators were estimated by Forbes to be around $800 million and Reynolds wanted a partner to be able to come up with that amount of cash.
Unconfirmed reports suggested that the Remington Group and Reynolds put in a bid of more than $1 billion to acquire the Senators. NHL Commissioner Gary Bettman also met with Reynolds in Dec 2022 to discuss their interest in the Senators and Bettman said that it would be great for the Ottawa Senators to be able to get Reynolds on board.
Emily Kaplan from ESPN has now reported that the bid from Reynolds and the Remington Group to acquire the Senators will not proceed further. All interested parties had until May 15 to send in nonbinding offers to acquire the Senators.
Kaplan reported that Reynolds had put in a special request and wanted an exclusive window to finish their deal. However that request was denied and as a result Reynolds decided to drop out of the race to acquire the Senators and their bid will not move forward.
As of this writing, the NHL is yet to release a statement to confirm or deny that Reynolds is no longer in the running to acquire the Senators.
Senators Fans Will Be Disappointed To See Reynolds Drop Out
Fans of the Ottawa Senators will be disappointed to see the Remington Group and Reynolds drop out of the race as his star power would have boosted the brand image of the NHL franchise.
Rapper Snoop Dogg and Canadian music star The Weekend also have separate bids to acquire the Senators.