Snoop Dogg To Rival Ryan Reynolds For Ottawa Senators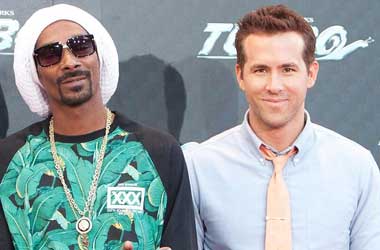 Summary
Snoop Dogg will team up with Neko Sparks to bid for the Ottawa Senators
The Rapper says he is a big fan of hockey and has followed the game for 25 years
Snoop is also keen to bring hockey to the United States and offer it to more kids
When Canadian actor Ryan Reynolds announced that he was interested to acquire the Ottawa Senators, fans were very happy as they knew that an A-list celebrity like Ryan Reynolds could use his star power and contacts to take the NHL franchise to another level.
Reynolds who is a big hockey fan made it clear that he would need a partner as he did not have that kind of money required to buy the Senators which is estimated to be sold for nearly $1 billion, which would make it the most expensive NHL franchise to be sold in history. 
Reynolds teamed up with The Remington Group and was considered one of the top front runners to buy the Senators.
Snoop Dogg Confirms Interest To Buy Senators
Entrepreneur Neko Sparks was also keen on making a bid to acquire the Senators but he did not have a big celebrity on his team. That has now changed as Sparks has decided to join forces with Rapper Snoop Dogg who was keen on owning a part of the Ottawa Senators. 
Snoop who has over 80 million followers on Instagram confirmed that he will be a part of the team that will look to make a bid for the Ottawa Senators. The Senators will be pleased to see the interest that a potential sale is generating with A-list celebrities looking to get a part of the NHL franchise.
Reynolds and The Remington Group will now face stiff competition from Neko Sparks and Snoop Dogg in the bidding process.
Snoop Dogg Keen To Bring Hockey To America
Like Reynolds, Snoop says he is a big fan of hockey and has been watching the game for over 25 years. Snoop said he was happy to see more players that looked like him take up the game in Canada but for some reason hockey wasn't popular with kids back in America.
Snoop is looking to change that and said that's one reason why he jumped on the opportunity to own a part of the Senators.