Ronaldo Becomes Free Agent After United Terminate His Contract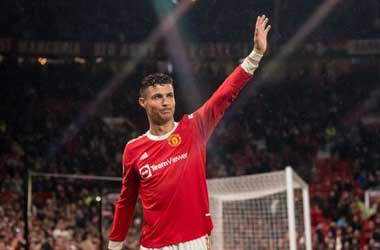 Summary
Man United have terminated Cristiano Ronaldo's contract over his controversial Piers Morgan interview
Cristiano Ronaldo is now a free agent and top teams will look to sign him soon
Ronaldo will now focus on leading Portugal at the 2022 FIFA World Cup
Cristiano Ronaldo caused his Premier League club Manchester United a lot of embarrassment last week when he went on Piers Morgan Uncensored and hammered his club and head coach Erik ten Hag.
Ronaldo who left Juventus to join Manchester United for a second stint said he had no respect for Erik ten Hag and claimed the Red Devils had gone backwards since the departure of Sir Alex Ferguson.
Manchester United Terminate Ronaldo's Contract
Ronaldo's comments did not go down well with Manchester United and their fans. Given the fact that Ronaldo expressed his desire to leave the Premier League team and was toxic for the club's future, Man United have decided to terminate Ronaldo's contract effective immediately.
Man United released a statement and confirmed that they have agreed to part ways with Cristiano Ronaldo mutually. Sources claim that if Ronaldo wasn't willing to agree to a contract termination, they were willing to take the legal route and claim breach of contract for his controversial comments.
Man United released a statement and thanked Ronaldo for his 145 goals in a total of 346 appearances in his two stints at the club!
However Ronaldo was happy to sign and move on as he said that it was time for him to move on and pursue new interests outside the club. Ronaldo said that he still has love for Man United fans but was keen on pursuing a new challenge! The 37 year old is now a free agent and does not have to wait till the Jan 2023 transfer window to sign on with a new club.
Ronaldo Focused On Leading Portugal At World Cup
The controversy and fall-out between Manchester United and Cristiano Ronaldo comes at the wrong time for Portugal who need their captain Ronaldo to be fully focused on leading them at the 2022 FIFA World Cup which is currently underway in Qatar.
Now that Manchester United have made their decision official, Ronaldo should be in a better frame of mind to concentrate his efforts on leading Portugal to the playoffs. Portugal's opening game will be on the on Nov 24 when they take on Ghana.