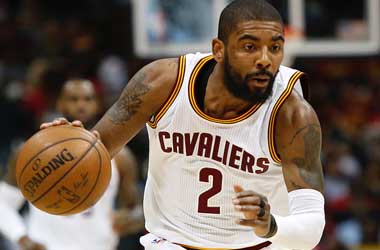 NBA All Star guard Kyrie Irving said earlier this summer that he wanted to leave the Cleveland Cavaliers and succeeded in getting the Cavaliers to agree for a trade.
There were rumors that he was considering joining a number of teams including the Phoenix Suns, Boston Celtics and Minnesota Timberwolves.
Boston Celtics announced on August 22 that they had worked out a trade deal with the Cavaliers and have signed Kyrie Irving in exchange for a packaged deal that includes All Star Isaiah Thomas, Croatian Ante Zizic who plays centre, Jae Crowder who plays as a forward and a first round draft pick for the Brooklyn Nets' 2018.
Cleveland fans will be disappointed to see Irving leave as he played a critical role for the Cavaliers and was a core member of the squad. He helped the Cavaliers win the 2016 NBA Championship and make it to the 2017 NBA Finals which they lost to the Golden State Warriors.
ESPN
There were reports in the media which suggested that Irving wanted to leave the Cavaliers because he could not get on well with LeBron James.
Irving will finally be able to get out of James's shadow but not for long as the first game in the new season for the Celtics is against the Cavaliers on October 17. It will be an interesting game for Kyrie Irving and Isaiah Thomas as they will go into battle against their old teams and will have to wait and see how their fans respond.
The Minnesota Timberwolves were also interested in signing Irving but were not prepared to give up Andrew Wiggins who is one of their rising stars. The Phoenix Suns were expected to trade Eric Bledsoe and rookie Josh Jackson to sign Irving and they declined. However Boston Celtics President Danny Ainge was happy to bring Irving over and said that the Celtics went ahead with the packaged trade because they knew that it would strengthen the team and help them prepare for their competition.
The Golden State Warriors (GSW) enter the new season once again as the favorites due to their recent track record and also because GSW owners have succeeded in keeping their core group of players together – something the Cavaliers have failed to do. The Cavaliers have lost their general manager David Griffin, were unsuccessful in convincing Chauncey Billups to get on board and could end up losing LeBron James next season as the NBA All Star has made suggestions about leaving the Cavaliers.