Canada's Connor Bedard Likely To Be No 1 Draft Pick In NHL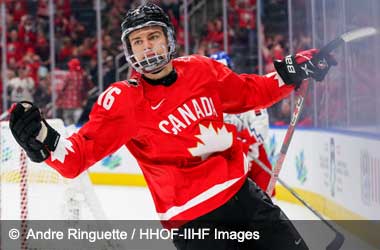 Summary
Connor Bedard likely to be number one NHL draft pick
Bedard helped Canada win the World Junior Championships in Jan 2023
The 17 year old remains humble and focused on improving his game
Team Canada went on to win the World Junior Championships earlier this month and one of the reasons Canada did so well was due to the performance of Connor Bedard.
Bedard went into the World Junior Championships with a lot of expectations on his young shoulders and he delivered. Bedard ended up scoring 23 points in 7 games during the tournament.
NHL Fans Believe Unanimously In Bedard
Based on social media polls and what NHL fan chatter, it looks like Connor Bedard is getting the unanimous vote to be the no 1 draft pick in the NHL. The NHL draft pick is set to take place in June 2023 and the NHL team that finishes at the bottom of the leaderboard gets the opportunity to choose the number 1 draft pick.  
This is a great opportunity for a low ranked team to pick a player like Connor Bedard and change their trajectory for the upcoming season. This is one reason why a lot of NHL fans are urging their teams in the lower half of the leaderboard to tank as it will give them a better chance of getting the number one draft pick and going with Bedard.
There hasn't been this much excitement over the possibility of a number one draft pick in a long time. The reason for that is because Bedard has not only impressed fans with his skills on the ice but also his composure and maturity, even though he is just 17 years old.
Bedard Not Concerned About No 1 Draft Pick
After winning the World Junior Championships for Team Canada, Bedard was quizzed on his thoughts of being the number 1 draft pick for the NHL. Instead of answering the question, Bedard said he preferred to talk about Team Canada winning the World Junior Championships and what they had achieved as a team.
Bedard has the respect of his teammates and opponents who not only praise his skills but his work ethic. His captain at the World Junior Championships, Shane Wright who plays for Seattle Kraken said Bedard is very humble despite his achievements and puts the team first before himself.