Canada Soccer Admits Mishandling Sexual Allegations Against Bob Birarda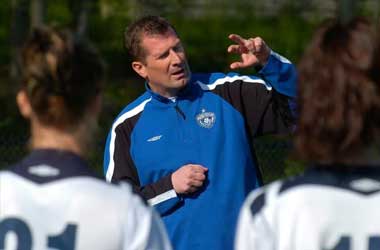 Summary
An independent review found that Canada Soccer mishandled sexual allegation complaints 
U-20 coach Bob Birarda allowed to get away with abusive behaviour
Canada Soccer issues apology as Birarda awaits sentencing on sexual allegation charges
Canada Soccer is facing a lot of pressure in the media as an independent report from McLaren Global Sport Solutions has shown that Canada Soccer was negligent in mishandling sexual allegation complaints against then U-20 coach Bob Birarda against the young women's team that he coached.
Independent Review Findings Shows Negligence
The McLaren Global Sport Solutions report was commissioned by Canada Soccer to look into complaints made against Birarda who was the U-20 coach during 2008. The complaints claimed that Birarda abused a number of young women who he was supposed to coach and mentor them in soccer. 
The independent report was very detailed and consisted of a 125 pages which found that Canada Soccer had failed in multiple areas and let the young women down. Some of the areas that Canada Soccer failed include not following its own sexual harassment policy, not giving sufficient attention and priority to sexual harassment claims, not prioritising the needs and concerns of the U-20 team, not having proper supervision over Birarda and a complete lack of accountability for his actions.
Canada Soccer is also accused of trying to sweep the sexual allegation complaints under the carpet a similar stance to Hockey Canada, by partying ways with Birarda in 2008 and not taking any action against him. The report also points out that Canada Soccer officials initially had no idea who hired Birarda, what interview process he was subjected to and no proper reporting structure in place for him.
Canada Soccer Issues Apology as Birarda Awaits Sentencing
The charges against Birarda cover a 20 year period dating back from 1988 to 2008. The charges claim that he targeted four young women and includes 3 counts of sexual assault and one count of sexual touching while being placed in a position of authority. During this period, Birarda served as the national youth coach for Canada Soccer and also the coach for the women's Vancouver Whitecaps team.
Birarda pleaded guilty to these charges in Feb 2022 and is currently awaiting sentencing which should be handed down by September.
Canada Soccer has issued an apology after receiving the 125 page report from McLaren Global Sport Solutions.