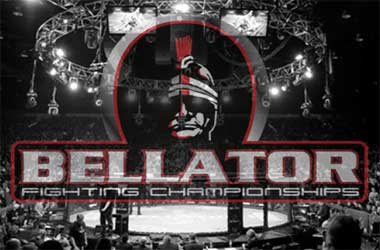 Bellator which is the second largest Mixed Martial Arts (MMA) promotion after the Ultimate Fighting Championship (UFC) conducted its first ever promotion at Madison Square Garden in New York on 24 June.
This was also one of Bellator's rare pay-per-view (PPV) events which sold at $60 to the public.
Bellator had a number of exciting fights lined up for Madison Square garden which included Zach Freeman vs. Aaron Pico, Douglas Lima vs. Lorenz Larkin, Phil Davis vs. Ryan Bader, Michael Chandler vs. Brent Primus for the lightweight belt, co-main event featuring Fedor Emelianenko vs. Matt Mitrione and Main Event featuring Chael Sonnen vs. Wanderlei Silva.
The card was stacked as MMA fans wanted to see the Last Emperor Fedor Emelianenko back in action as well as Wanderlei Silva who is coming back after a long layoff. There were mixed reviews about the Bellator PPV as some of the fights failed to live up to expectation.
BellatorMMA
The Michael Chandler fight was stopped mid-way as Chandler suffered a leg injury and the doctors did not allow him to continue. The co-main event was strange as both fighters got knocked down and then Mitrione went on to pound Emelianenko in the first round forcing the referee to call an early stoppage. The Main Event had some bad blood flowing between the two fighters but some fans complained that after all the thrash talk, the fight wasn't very exciting and went to a decision – which was awarded to Sonnen.
However Bellator President Scott Coker was happy with the results and stated that 12,133 people were in attendance – keeping in mind that the Garden can usually accommodate close to 20,000. Coker did not confirm PPV buys but stated that anything upwards of 200,000 would be good and anything over 300,000 would be excellent. When the UFC does a PPV and has a start like Conor McGregor or Ronda Rousey headline a card, they can do over 1 million PPVs.
Bellator does not have plans to stage monthly PPV events like the UFC. Instead Coker wants to prepare to stack a card and says they will most likely host PPVs events once a year and it could be again in New York or California or Las Vegas.
In a statement, Coker said
This night had a lot of heat and was promoted extremely well. This was our first one, so we're excited to come back and do a pay-per- view maybe the beginning of next year and keep going. We're not going to just do it every month, but when we do this, there will be mega fights and big events just like this